Muhammad Waseem is a Pakistani boxer, also known by his nickname "Falcon". The 34-year-old, who stands and 5 ft 6 inches tall has a reach of 169 cm. He holds a commanding record of 12-1 in professional boxing and will soon compete for the world title in a bout against Sunny Edwards.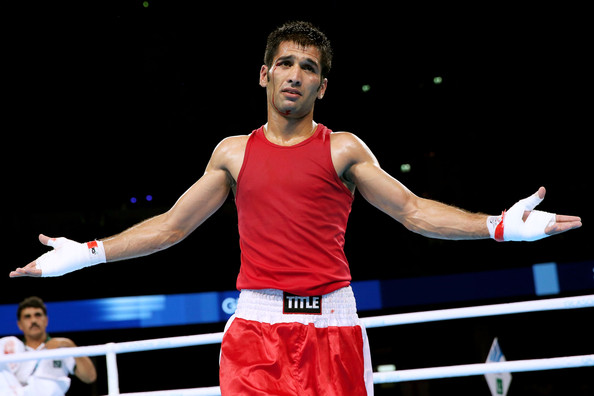 Boxing Career 
Muhammad Waseem ventured into the world of boxing after he was put into a gym by his parents to instill discipline in him. His talent began to flourish slowly following spells in Korea, Kazakhstan, Turkey, and Italy during his amateur career, where he had a record of Muhammad Tariq and Francisco Hernandez Ronald.
He has represented Pakistan at various international events such as the Asian Games and the Commonwealth Games. He won a bronze medal at the 2010 Asian Games, secured a bronze and a silver in the 2010 and 2014 Commonwealth Games respectively.
Waseem turned professional in 2015 and defeated South Korea's Min Wook Lee to win the vacant bantamweight title.
Muhammad Waseem Net Worth
With a flourishing professional career, Mohammad Waseem has made a name for himself and with fame, comes fortune as well. His net worth is estimated to be in the range of $1 million – $4 million. According to sources, his monthly income ranges from $70,000 – $80,000.
Muhammad Waseem Weight 
Mohammad Waseem competes in the flyweight category, which is competed across 50.8 kilograms or 112 pounds. He topped the World Boxing Association's flyweight list in late 2021 after defeating Colombia's Robert Barrera. The Pakistani boxer still holds the number one spot in the rankings in the flyweight division.
Muhammad Waseem Technique
Muhammad Waseem introduced changes to his workout style following his first and only defeat in professional boxing. He developed some new techniques in 2019 and had stated the importance of having a surprise technique to stay ahead of the opposition. Nicknamed, "The Falcon", he often relies on swift boxing style for success in the boxing ring.
Muhammad Waseem Next Fight 
Mohammad Waseem will be seen competing for the IBF flyweight title against England's Sunny Edwards on March 19 (Saturday). The title bout is scheduled to take place at the Aviation Club Tennis Centre in Dubai.
Waseem had made an attempt for the title before but came up short against Moruti Mthalane in Kuala Lumpur in 2018. This marks his solitary defeat in his professional career.
Also Read:
Levan Saginashvili: Arm Wrestler, Net Worth, Record, Workout, Arm Size