Former undisputed heavyweight champion of the world Mike Tyson left the boxing fandom awestruck with a stunning comeback performance in the exhibition bout against Roy Jones Jr and has been garnering admiration for his finesse in the ring, so much so that even boxing legend George Foreman has claimed that Iron Mike can still run for a heavyweight belt at this age.
While the 8-round bout at the STAPLES Center in LA concluded in a draw, it was Mike Tyson who dominated Roy Jones Jr throughout the fight. Even at 54, Tyson landed staggering blows to Jones one by one and looked menacing even after stepping inside the ring 15 years after his retirement.
Since the fight, Tyson has been earning tons of appraisal from the boxing as well as the entire combat sports contingent and even from UFC president Dana White who was left wonderstruck by the fitness of "The Baddest Man on the Planet" exhibited, even after being 54 years old.
ALSO READ: Mike Tyson looked f***ing awesome tonight: Dana White
I just couldn't believe what I saw: George Foreman hails Mike Tyson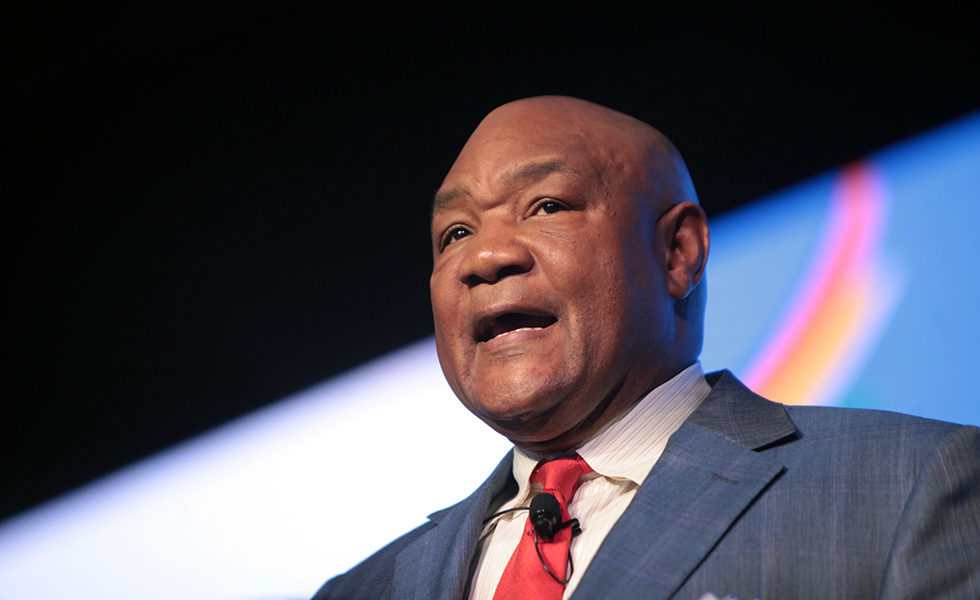 Now, Olympic gold medallist and two-time heavyweight champion of the world George Foreman sheds praise on Tyson, claiming that the veteran can still make a run for the belts and become world champion even at this age.
"If he gets in shape like he's in now, gets his timing back, and all the other things fall into place, he can have an opportunity to fight for the title," Foreman said in an interview with USA TODAY, "if he can be managed right, the right champion will come to him. And if the right one comes, he can knock him out."
"Tyson looked great, he really did. And Roy Jones had to use every old skill out of the book to keep himself from being knocked out. I just couldn't believe what I saw," said Foreman, who clinched a gold at the 1968 Summer Olympics in Mexico City.
"And that was just an exhibition. Just think if [Tyson] had some activity the last two years. He'd be in line to be the champion of the world again at 54, 55."
"You have to have a really good manager to navigate you who to fight and who not to fight. But if he gets someone who can do some creative moves, he can be in the big time quickly," Foreman acknowledged.
If you like reading about MMA, make sure you check out MMAIndia.com
Also, follow India's biggest arm wrestling tournament at ProPanja.com