Advertisement - Please Continue to Read Below
Lionel Messi, the Barcelona star has been doing charitable work. He has lent helping hand towards the people who are blind or visually impaired. Recently, the Argentine has helped an Arsenal fan and gifted him pair of high-tech glasses worth of £4,200.
Lionel Messi is working on a 'dream team'
Lionel Messi, the Barcelona ace has joined hands with a company named OrCam, based in Israel. He is the brand ambassador of the company.
The motive of collaborating is to help the blind and visually-impaired people across the world. A device called MyEye has been built by OrCam Technologies.
The device will help people in reading and recognizing faces. The product is very expensive and costs £4,200.
Lionel Messi, the six-time Ballon d'Or winner had earlier provided MyEye devices to 12 people, who were visually-impaired.
The newest recipient of the gadget turns out to be a 10-year-old Arsenal fan named, Mikey.
ALSO READ: A huge feint: Lionel Messi considering Barcelona stay after agent's promising talk with board
Each year, the Argentine star is set to award the OrCam MyEye device to the people, who are visually-challenged and he will meet them in person. These people will be a part of Lionel Messi's 'OrCam Dream Team.
Lionel Messi was moved with the inspiring stories that the people shared and he is certainly glad to be a part of the initiative.
He said, "The emotion was incredible. Meeting with this amazing group of people from around the world was truly a magical and inspiring moment."
The Barcelona forward continued, "Witnessing each of the members of the "Dream Team" trying out the OrCam MyEye features, it was clear that this would be a life-changing device for each of them."
He said, "I am proud to be an OrCam Ambassador to truly make a difference for so many."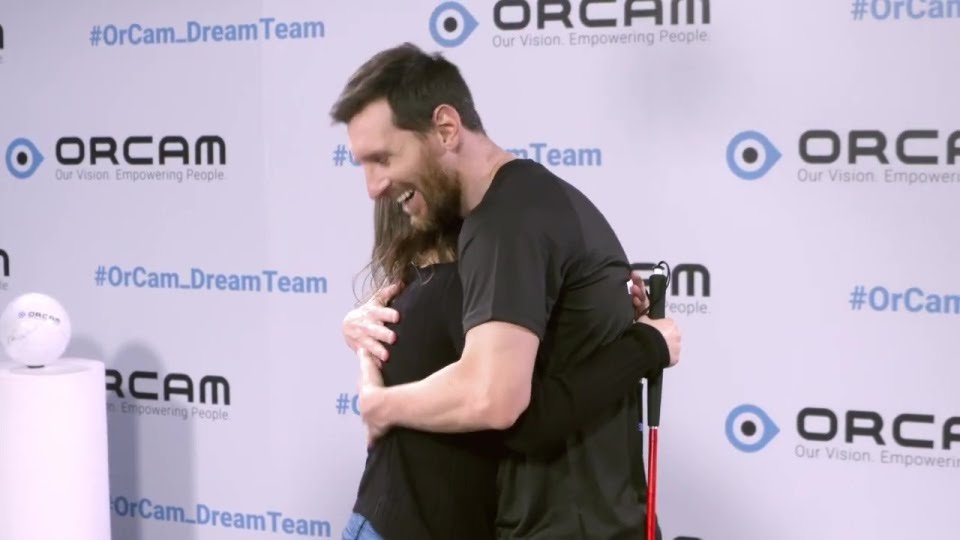 As much as 300million people all around the world suffer from blindness. So, it is a great initiative taken by OrCam, alongside Lionel Messi, to support the people suffering from blindness and create awareness of the hardships these people face.
Lionel Messi earlier expressed his wish to depart from FC Barcelona after the fall out with club's President, Josep Bartomeu. But, decided to stay put and is set to be the part of the squad when the La Liga 2020/21 campaign kicks off for the Catalan club on September 27.
If you like reading about MMA, make sure you check out MMAIndia.com
Also, follow India's biggest arm wrestling tournament at ProPanja.com
Sancho Saga: Manchester United make huge stride in their pursuit of Dortmund's Jadon Sancho