Renee Paquette has noted the one moment of husband Jon Moxley's in-ring violence that made her truly uncomfortable.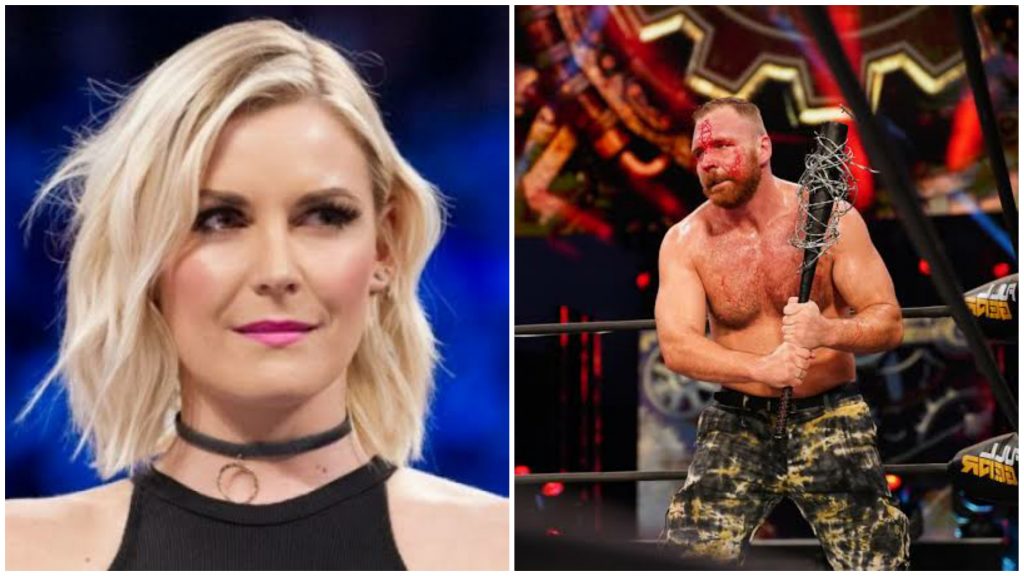 MOXLEY IS KNOWN FOR HIS VIOLENT IN-RING STYLE
Jon Moxley was known for his ultraviolent style of professional wrestling, especially for promotions such as Combat Zone Wrestling (CZW). When he joined WWE, he was reformatted as Dean Ambrose. While his violent style was often alluded to, it was rarely seen on WWE television. However, the Dean Ambrose character was a successful one, winning the WWE Championship once, the WWE Intercontinental Championship three times and the WWE Raw Tag Team Championship twice.
Since leaving WWE for All Elite Wrestling (AEW), He has returned to his previous persona and now wrestles in an ultraviolent style.
PAQUETTE WAS CONCERNED WHILE WATCHING THE DEATHMATCH BETWEEN OMEGA AND HER HUSBAND
Speaking to Nick Hausman, Paquette stated that his husband's first deathmatch against Kenny Omega made her concerned and uncomfortable. Watching from home, she was concerned from the very beginning, but the breaking point came when Omega shoved glass in Mox's mouth. At that point, Paquette was highly concerned and contemplated that it was perhaps too much violence.
She was again made uncomfortable when his husband landed on thumbtacks and had alcohol poured on his back.
"Yeah, when him and Kenny Omega had their first deathmatch style match, I was watching from home, and I'm like, 'Good god!' But when Kenny shoved the glass in his mouth, I was like, 'Okay, that's too much. That's crazy. So that one got me, and then also, I believe it was landing on the thumbtacks and then had the alcohol poured over his back," Paquette stated.
While she knew the glass was sterile and clean, she could imagine Mox's pain and knew that the two wrestlers were attempting so much violence to take the match to the next level and prove their worth to the crowd. The match was, to her, excellent. However, the ending she did not like much.
About the unanimously panned ending and Moxley's reaction to it, Paquette commented that he was not the kind of person to start screaming at people backstage. He cared about the business and about his matches, and while he observed the controversies about the ending, he did not truly complain about it.