The day tennis legend, Roger Federer, returns to the court fans will be celebrating all over the world, but that day might not come anytime soon.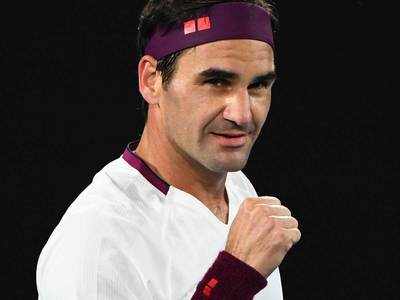 Fans were expecting Roger to take part in the Tokyo Olympics but it was reported that the tennis champion will be giving Olympics a miss this year due to his knee injury. Roger has been missing from the court a good part of the year, having played only 13 matches. He was to take part in the ATP Toronto and the Cincinnati Master's but withdrew from both the events due to his knee acting up. He has undergone knee surgery twice and is resting.
Roger, has no idea whether he can play in the US Open that is going to take place on August 30. He will come to a decision after a doctor check-up.
"I'm fine. I was on holiday. I haven't done anything for a while because of my knee. I had to stop everything after Wimbledon. This week, I have to meet my doctors and my team, and then we will see what happens next. For now, everything is still a bit uncertain."
When asked about whether this uncertainty makes him feel any different, he answered, "It was different before. The questions were simple: what is my place in the ranking? What will my next tournament be? "Today, it's more difficult how do I feel when I start training again? What are my goals? How to reconcile all this with the family? What does the rest of the team say?"
But despite the troubles that he is facing, he remains optimistic. To him, the feelings are entirely different to how he felt a decade back.
"I am much more enthusiastic than before, the attitude is different. It's really completely different from 10 years ago."
Roger just turned 40 and he can't believe that he is still kicking at this age. Roger celebrated his birthday with no hum drums with his close friends and family.