Advertisement - Please Continue to Read Below
The former WCW producer Eric Bischoff on the latest episode of the 83 Weeks Podcast, opened up on Tony Khan's AEW signing several former WWE talents. He went on to talk about the negative aspect of it.
Eric Bischoff believes ex-WWE talents could dilute some of AEW's homegrown talents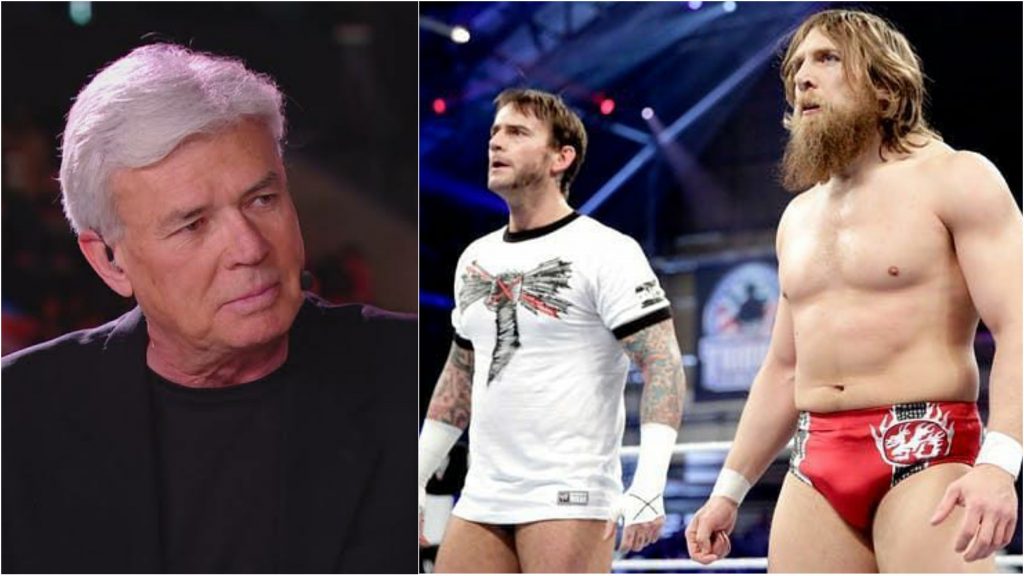 Bischoff noted how the AEW roster already comprises of some massive names of the pro-wrestling industry, who have earned their fame in WWE. It includes the likes of WWE Hall of Famers and veteran stars like Chris Jericho, Jake Hager, Mark Henry, Christian Cage, Andrade, The Big Show etc.
Eric Bischoff recently said that he felt that WWE isn't concerned about AEW back in June after the company released the main-event star Braun Strowman and several others. Bischoff detailed the reason why he believes the company bringing in too many ex-WWE talent could dilute some of their homegrown talents.
He noted how 62-year-old Sting is performing well in the promotion but he questioned given his age, whether he would be able to perform consistently if he had the spotlight all the time. Thereby, he noted that the youngsters should be the focus of recruits rather than veterans. Eric Bischoff also spoke about the potential signings of former WWE stars, CM Punk and Daniel Bryan. He stated "they each dilute each other."
ALSO READ: 3 Reasons why CM Punk could make his huge debut at AEW Rampage: The First Dance
He said: "Here's the risk, what's going to happen to a lot of that younger, home grown talent that AEW started out with that people were so excited about? What was the excitement when AEW became a thing? We're going to be an alternative to WWE. I like it, but then when you start bringing in so many valuable top talents [from WWE], what happens to your core?"
Eric Bischoff said that even if Bryan and Punk don't end up in AEW, the company has ample number of ex-WWE talent who are "very valuable". He said that they would be "taking up TV time from other younger less experienced talent and that's where the rift starts."
He said: "When you bring in all of that top talent that has had so much television time on the biggest platform in the world, they've obviously got a big fan base. All of a sudden that young aspirational group of talent that's coming up that people were so excited about, they're not going to get the focus because there's only so much television time."