Advertisement - Please Continue to Read Below
The former WWE star CM Punk has been slated to have signed a contract with All Elite Wrestling(AEW). It came after it was reported that he had expressed his desire to make his much-awaited comeback to pro-wrestling. It means that he would be returning after his absence since 2014.
He made his last in-ring appearance for WWE when he competed in Royal Rumble match seven years back and following his departure from Vince McMahon's company, he had a brief but forgettable stint in UFC. 'The Second City Savior' had denied making a return to pro-wrestling on multiple occasions but now it turns out Punk has changed his mind.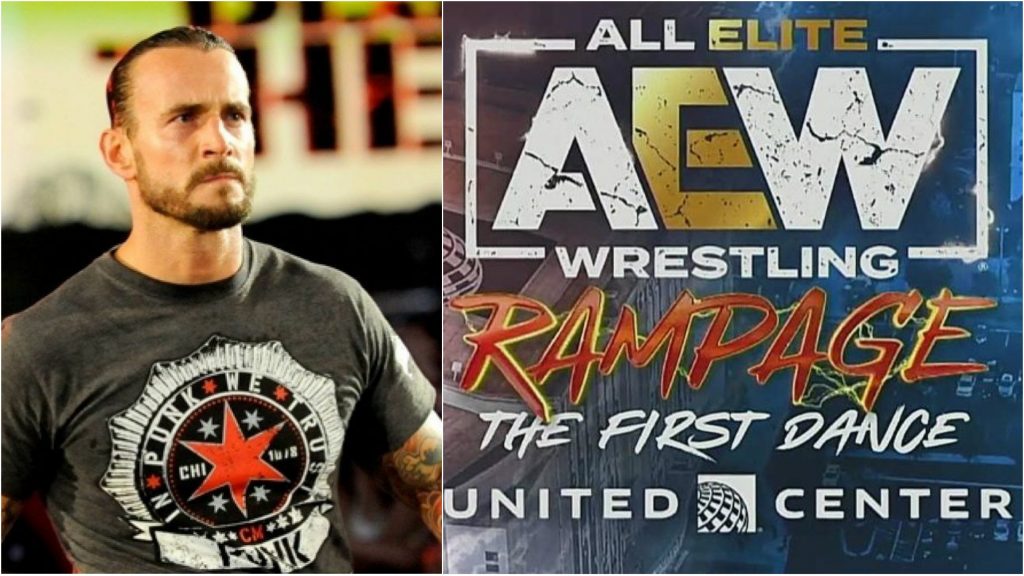 It is quite imminent that CM Punk could be making his debut in AEW but the question remains WHEN? Here we will see the possible reasons why Punk could be making his debut at AEW Rampage that is set to take place in Chicago.
#1. Chicago is CM Punk's Hometown:
It is quite the obvious reason for CM Punk's debut in his hometown Chicago. Needless to say that nothing can be bigger than a wrestling star making a return/debut in front of his hometown fans.
The company recently confirmed on this week's AEW Dynamite's Fight for the Fallen edition that AEW's new show 'Rampage' is headed to the United Center in Chicago on August 20. The episode is being dubbed AEW Rampage: The First Dance. It is likely that AEW could be arranging Punk's debut for the company in the 'Second City' and a massive pop is expected from the fans.
Chicago, #AEWRampage is heading your way on Friday, Aug. 20 at the @UnitedCenter! Tickets for The First Dance go on sale this Monday at 10 am CT at https://t.co/UN1cNiJJrQ. pic.twitter.com/r5XmeXKKv6

— All Elite Wrestling (@AEW) July 29, 2021
It is also noted that CM Punk had recently shared the song "Sirius" by The Alan Parsons Project on his social media that fueled the rumors of his debut. It is the entrance song for the Chicago Bulls and an ardent fan of the franchise, Punk knows how to tease the fans.
ALSO READ: CM Punk drops interesting hints on his pro wrestling return
#2 Major hints dropped on CM Punk's debut:
The AEW fans who witnessed AEW Dynamite's Fight for the Fallen edition might have caught onto the subtle hints which were dropped during the show by the stars. Right after the thrilling announcement made for AEW Rampage: The First Dance, the show featured a backstage interview with Darby Allin that also saw the veteran, Sting.
The former AEW TNT Champion went on to reflect on the announcement of the event but he also indirectly mentioned Punk when he referred to 'The Best In The World' which the former WWE Champion had dubbed himself to be, during his stint in WWE.
Darby Allin had said: "I'll be in Chicago. You know, I've been around a lot of men in this world that have laid claim to how they're the greatest. There is only one place to really prove that — right here, in AEW. Even, if you think you are the best in the world."
Any thoughts on who @DarbyAllin could be talking about 🤭 #AEWDynamite #FightForTheFallen pic.twitter.com/tyYFMOwKre

— All Elite Wrestling on TNT (@AEWonTNT) July 29, 2021
ALSO READ: WWE is losing Daniel Bryan? '100% locked in' for AEW confirmed
While on another instance, one-half of the AEW World Tag-Team Champions, Nick Jackson was noticed hitting a high knee in the corner into a bulldog transition during the opening match of the night. It is one of CM Punk's signature maneuvers that he had been heavily using during his entire career.
#3 A huge way to kick off AEW Rampage
AEW Rampage is scheduled to premiere on August 13 and will air on Fridays at 10pm ET. Tony Khan is planning to make the show a massive hit and the inclusion of CM Punk itself makes it bigger. He was previously planned to debut during the AEW 'All Out' week in Chicago but it turns out it has been moved forward to the August 20 edition of Rampage.
We will have to see how AEW plans on the debut of Punk and the build-up will certainly be exciting for the fans, who are already seemed to be thrilled with the speculation that has sparkled. So, will CM Punk finally join AEW? Will he debut at AEW Rampage in Chicago?
Sound off your predictions in the comment section.