Advertisement - Please Continue to Read Below
Bianca Belair, the WWE star during a recent interview with Sports Illustrated recalled her WWE Royal Rumble debut last year and she is eyeing to win the upcoming Royal Rumble match in 2021.
Bianca Belair aims to shine in Royal Rumble next year
Bianca Belair made her memorable debut in the Royal Rumble match last year. She had entered at Number 2 and was able to last in the match for almost 34 minutes.
The NXT star managed to eliminate as many as seven women. But, Charlotte Flair ended her hopes of winning the match after eliminating her.
During the interview, she admitted that she is excited for the upcoming Royal Rumble match. She said, "I'm really excited for 2021, and I'm calling it right now—it's going to be a special year for Bianca Belair to stand out and shine, starting with the Royal Rumble."
The former NXT star said that she was informed about her entry the next prior to the event and claims the upcoming one to 'be even better.'
She said, "Every time I step in the ring, my goal is to show everyone who I am and what I do. I want to win the Royal Rumble and use that as my path straight into WrestleMania."
'The Est of WWE' recalled about her debut in the thematic match last year. She discussed how she got to know about her entry into the match.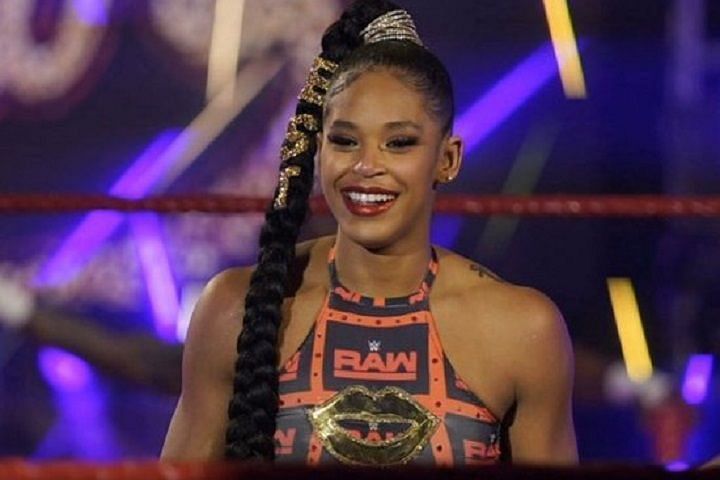 ALSO READ: The way it happened was 100% backwards: CM Punk laments his UFC stint
She recalled, "I'm backstage and I hear, 'Bianca, you're going to be in the Royal Rumble tomorrow, and you're going to be No. 2. Go show us what you got."
She said that she was 'so full of emotion' and finally got the spotlight that she deserved and achieved it eventually.
Bianca Belair said, "That day took so long. I was ready for seven o'clock as soon as I woke up."
Bianca Belair is looking forward to make her presence felt at the upcoming Royal Rumble pay-per-view which is scheduled to take place on January 31 at The ThunderDome in Tropicana Fields.
If you like reading about MMA, make sure you check out MMAIndia.com
Also, follow India's biggest arm wrestling tournament at ProPanja.com
Also Read: