Ben Simmons' return to the Philadelphia 76ers set up following an off-season filled with absence emerged as a surprise. But since his return, he has been involved in a scuffle with the franchise and thrown out of practice as well. In the latest addition to this long saga, the 76ers have imposed a $360k fine on Simmons' conduct and refusal to cooperate.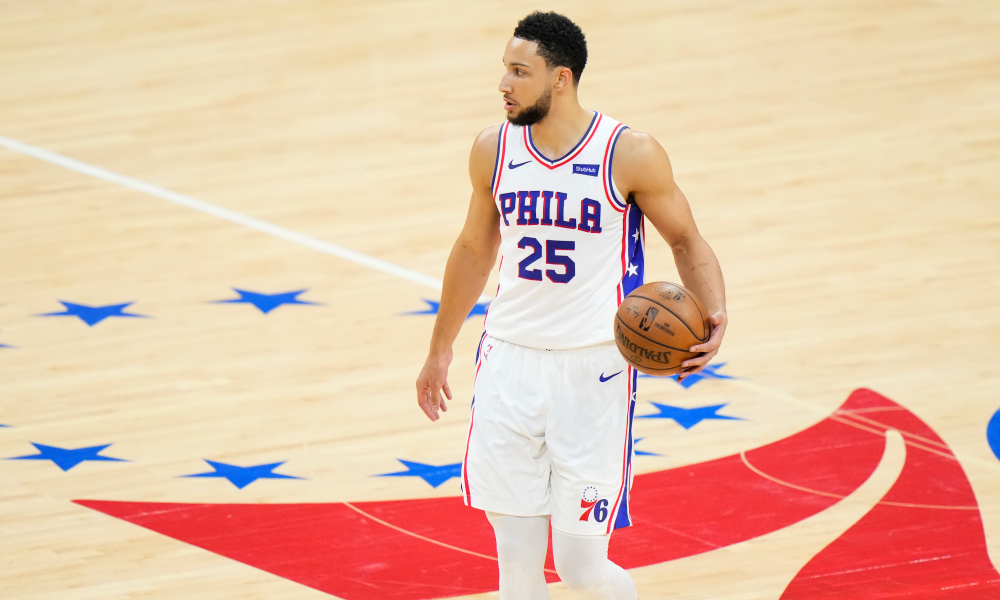 After being ejected out of practice by head coach Doc Rivers himself, Simmons was handed a one-match suspension by the franchise. Despite the period of suspension being over, Simmons has refused to play or train for the team citing back problems and mental health issues. To the franchise's frustration, Simmons has also declined getting checked by the medical staff.
After missing the 76ers' clash against Detroit Pistons, the guard has been fined $360,000. The franchise does not feel that they have an option apart from imposing fines on the player.
"The 76ers fined Ben Simmons his $360K game salary for missing Thursday's game and plan to resume fining him until he cooperates with team physicians on his mental health issues and fulfills other basketball-related obligations," reported ESPN's Adrian Wojnarowski
He has already been fined $2 million in penalties for a training camp holdout but the franchise had stopped issuing fines after he revealed he is struggling with his mental health.
The 76ers are in fine form despite Simmons' absence 
The Philadelphia 76ers started their season on a rocky note but have now garnered momentum with five straight wins to have the best record in the Eastern Conference with a 7-2 record.
The Eastern conference semi-finalists from last season put in a commanding performance in the second half to defeat Detroit Pistons with Seth Curry stepping up and continuing his fine run of form from the last few games.
Also Read:
https://www.thesportsroom.org/nba-week-3-november-2-scores-standings/