The maiden Olympics gole medal for 20-year-old Aussie swimmer Ariarne Titmus was an exciting and proud moment for her fans, but the craziest way of showing excitement goes to her coach.
Dean Boxall, who is the coach of 'Terminator' Titmus, was captured on camera after she bagged a gold by defeating Katie Ledecky in the women's 400m freestyle event in the Japanese capital on Monday.
Ariarne Titmus' coach's reaction after she won gold in the 400 metres – instantly iconic pic.twitter.com/dIdTgC6qv0

— Josh Butler (@JoshButler) July 26, 2021
Boxall's crazy celebration, which saw him grabbing and humping the guardrail in the moment of an adrenaline rush on seeing his apprentice's Olympic glory, quickly went viral across multiple social media platforms.
And on the heels of becoming viral on the internet, Boxall quickly became a meme.
I'll have what Dean Boxall is having. pic.twitter.com/LlQoQ0cwWv

— Ben Stevens (@BenScottStevens) July 26, 2021
Live look at Australian swim coach Dean Boxall pic.twitter.com/KNf1Frl88I

— Michael Jett (@MichaelRyanJett) July 26, 2021
ariarne titmus' coach dean boxall, the newest boston dynamics robot pic.twitter.com/hlRFFMUL6X

— power croissant • goodbye the band 🏳️‍🌈 (@goodbyetheband) July 26, 2021
I just lost it: Titmus' coach opens up on the inspiration behind his crazy celeberation
After the event, Boxall opened up about the inspiration behind his eccentric celebration and turns out, he has been a childhood fan of late WWE superstar and Hall of Famer The Ultimate Warrior and his peculiar way of celebration is inspired from the former pro wrestling icon.
"I think I went outside of my body," Boxall spoke to the media after the event on Monday, "I just lost it." 
"Americans might not like it, I don't know," the coach went on, "But they jump around as much as me. But I can't help it. believe in my athletes. It's very simple, when the athletes leave the pool deck … they begin the recovery process and they switch off. I go home and try to find a way for them to get better. I don't turn it off. That's probably why I let it out." (H/T Sports Illustrated)
Titmus, on winning her maiden Olympics gold, denied former five time gold medallist swimmer Katie Ledecky her third straight gold at an Olympics edition as well as giving Ledecky her first loss at an individual Olympics event.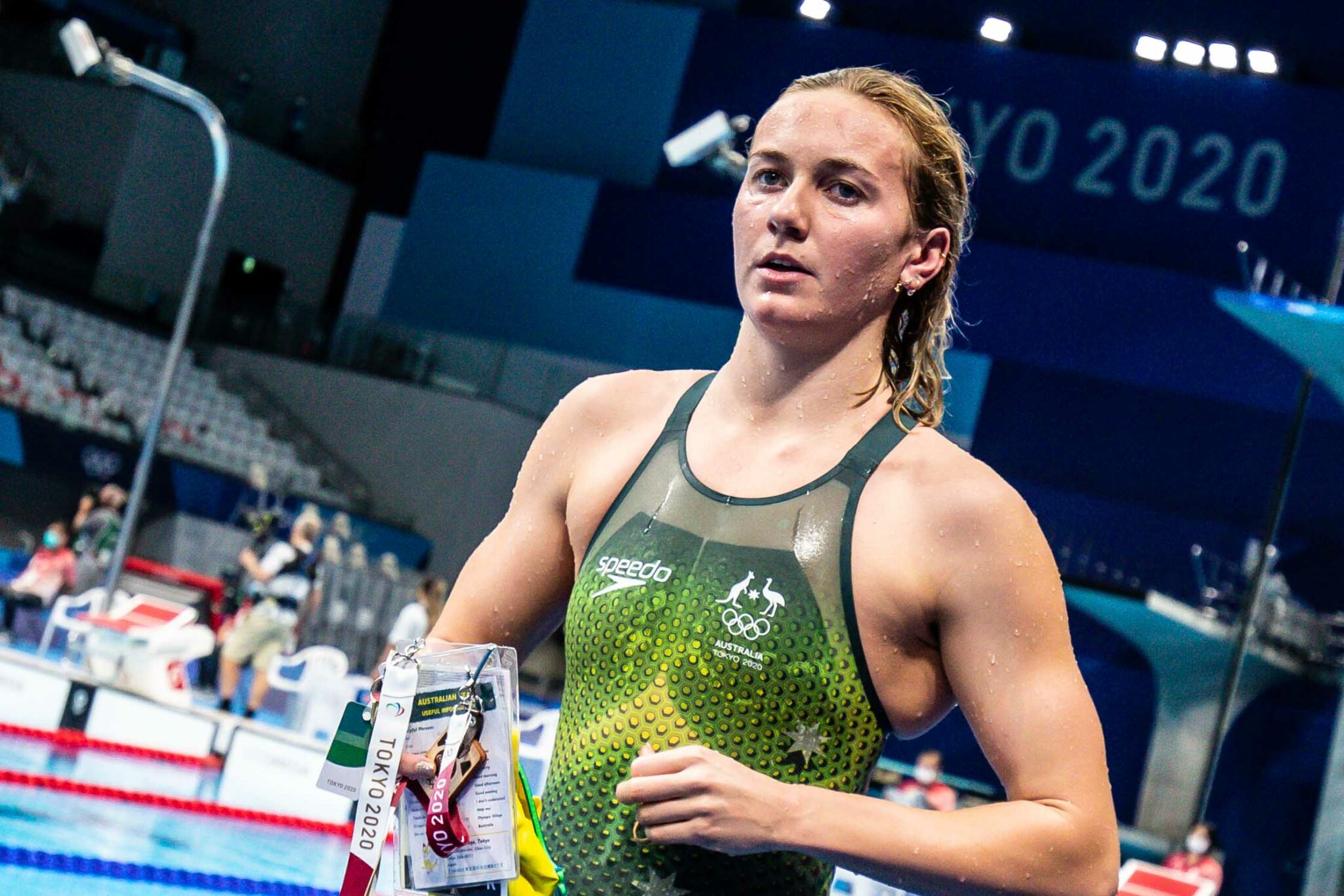 The 24-year-old clocked a time of 3:57.36 -the second fastest swim of her career, just 0.67 seconds behind Titmus who finished with a time of 3:56.69.
"On the last lap we were both breathing the opposite way," said the 'Terminator' Titmus after winning her maiden Olympics gold, "I had no idea where she was and we were both just going for it. I was excited that to win this event I had to beat a great champion."