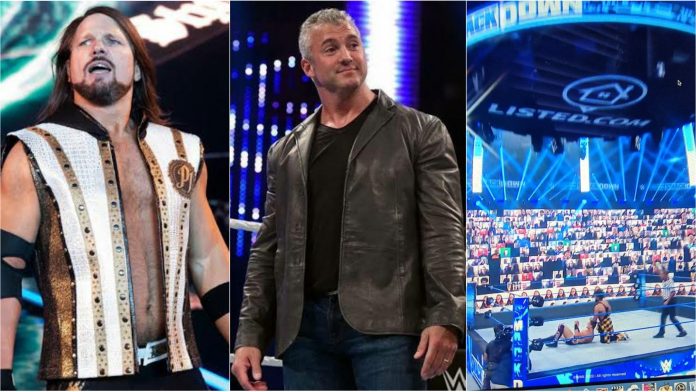 Advertisement - Please Continue to Read Below
AJ Styles, the former WWE Intercontinental Champion recently discussed about Shane McMahon's potential takeover of WWE Monday Night Raw in the near future. He spoke about his reaction to WWE Thunderdome as well.
Shane McMahon to takeover WWE RAW?
Shane McMahon is featured as host of WWE's newest concept of WWE Raw Underground. He could be replacing Bruce Pritchard in Monday Night Raw.
When AJ Styles was asked about this, he said, "Listen if anybody can do it, it's Shane McMahon.There's also Triple H, but he's got his hands full with NXT. If they did that, it'd be great for RAW. There's so much that goes into it and you don't really understand it until you're there and going over everything. It's a lot to take on. It's tough."
"I love Shane. There's nobody better. When he puts his heart and soul into something, he really gives it all."
He added, "I've been in the ring with him, so I know. If we're talking about a match that exceeded everyone else's expectations, it'd be my match at WrestleMania against Shane McMahon. Nobody expected that to be what it was and I thought it was awesome."
"ThunderDome looks awesome," says AJ Styles
AJ Styles reflected on the idea of WWE Thunderdome and certainly 'The Phenomenal One' is impressed with the concept. He said,
"I think the ThunderDome looks awesome. The fireworks and everything that comes with it, it's really just making the best of a bad situation. Then you have these other turds trying to get their five seconds of fame."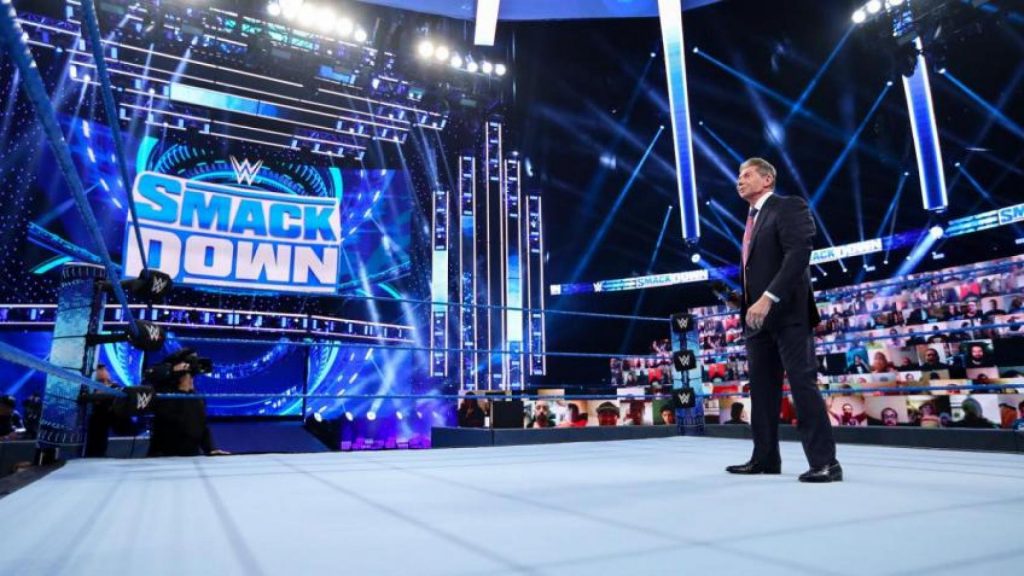 He continued, "I've said it before, but I'll say it again. You're responsible for what you put on there, you morons! I wouldn't do anything stupid. If you put something on there that's inappropriate – you are held liable. Just think about that before you go and do something stupid."
"It makes things a little bit more normal for you guys, though. For us, too. I can't tell you how much more normal it feels for me. I actually have someone to look at out there. I'm not just looking at seats. There's someone there and I can actually look at them. I'm happy to have it," said AJ Styles.
However, AJ Styles also spoke about the Kenmy Omega picture incident in Thunderdome. He said, "I'm pretty sure it was just a picture of Kenny. I highly doubt that was him watching the show, but that's funny. If you're making a joke, that's funny. If you're trying to hurt the company or any other promotion, that's just not cool."
If you like reading about MMA, make sure you check out MMAIndia.com
Also, follow India's biggest arm wrestling tournament at ProPanja.com
Is Keith Lee copying Jeff Cobb's 'Tour of the Islands'? The WWE star opens up
EX-WWE commentator Renee Young clarifies her rumours with AEW