Advertisement - Please Continue to Read Below
AJ Styles, the current WWE Intercontinental Champion, during his Twitch stream had picked a WWE legend and wished he could face him in a match.
AJ Styles: "I think it would be fun to wrestle him"
During the stream, AJ Styles discussed about NJPW, a company he has worked before in his career. He talked about living in Japan.
"The Phenomenal One", AJ Styles has now become a household name. He has worked in all the major wrestling promotions all around the globe and has mastered his trade. He compared the in-ring experience of both WWE and NJPW and concluded that WWE is harder and rougher between the two.
AJ Styles praised the NJPW ring and said, "I'll go on record: I think New Japan probably has the best ring I've ever been in, in my career. It's totally different. I can't even explain it to you. Unless you've worked on rings before, like, this one is just amazing."
After spending more than 25 long years in the, AJ Styles has achieved the goals in his life and has become one of biggest stars in the business. He has put on some high intensity, hard hitting and memorable matches throughout his career.
But, there remains an unfulfilled wish that the "Phenomenal One" has. He admitted that he wanted to face Eddie Guerrero. AJ Styles said, "Eddie Guerrero – I think it would be fun to wrestle him. I think that would have been fun to see how these guys do it, and see if it's the same. And I feel like, at this point in my career, it would probably be pretty close to the same kinds of things they were thinking. The great thing about those guys is that they were able to work really good guys a lot. You're talking about Eddie Guerrero and Chris Benoit? They were already wrestling in Japan before they ever made it to WCW and went to the WWE. So, they had access to top talent right from the get go."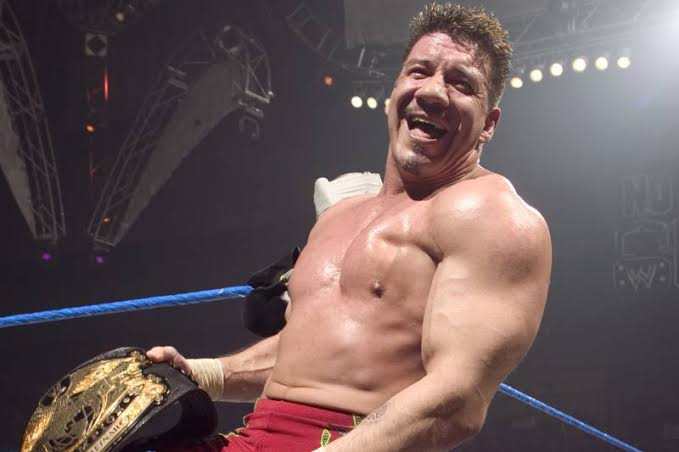 Imagine, "The Phenomenal One" AJ Styles squaring off against the late,great Eddie Guerrero. Sounds fun. It could have been one of the most anticipated match in the industry. But unfortunately, it is a dream match that will never happen. The legend had untimely death in 2005, aged only 38.
If you like reading about MMA, make sure you check out MMAIndia.com
Also, follow India's biggest arm wrestling tournament at ProPanja.com
Marker-Gate: Story about a permanent marker and Joseph Parks's apology to AJ Styles
AJ Styles names WWE superstar he wants to face before retiring