Former six-division world champion Oscar De La Hoya was set to make his return to professional boxing on 11th September against ex-UFC Light Heavyweight champion Vitor Belfort, but after 'Golden Boy' claimed of contracting COVID-19, he was replaced by former undisputed Cruiserweight and Heavyweight titlist Evander Holyfield. Belfort eventually went on to defeat Holyfield, but has went back at De La Hoya with some verbal heat, claiming that the 48-year-old was scared of him and lied about his COVID-19 diagnosis.
Oscar De La Hoya was just scared, he's even more scared now: Vitor Belfort
After spending three days in the hospital, Oscar De La Hoya was discharged back in early September and the Golden Boy Promotions chief revealed to the netizens on Instagram that he was eager to get back into training.
ALSO READ: Georges St-Pierre hopes to fight Oscar De La Hoya in future
Meanwhile, the Belfort vs Holyfield, which was part of a Triller event at the Seminole Hard Rock Hotel & Casino in Hollywood, Florida, saw the Brazillian MMA legend marking a first round TKO win over Holyfield, winning his first exhibition boxing bout.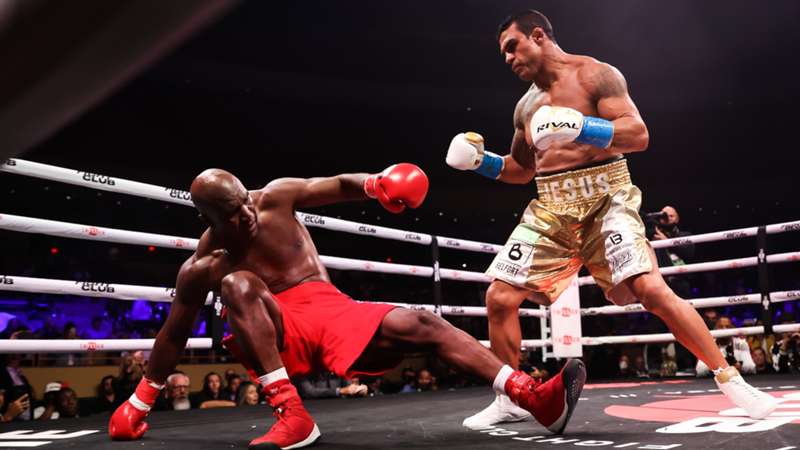 In a recent interview with AG Fight, 'Phenom' claimed that De La Hoya faked his COVID status and lied because he was scared to face him in the squared circle.
"You could see he didn't have the coronavirus, he was just scared," said Belfort, "he's even more scared now. but he has nowhere to run to. Otherwise it won't be a good look for him. A lot of people have bought tickets (for the fight), plane tickets. He disrespected his fans, my fans and fighting fans. I have never done that, pretending I'm injured to avoid a fight. That's what he did in the last week before the fight.
"I've beaten the greatest fighter in the history of heavyweight. A guy who destroyed Mike Tyson twice. I didn't fight a can. I had to gain weight in a short time. He (Oscar) said he would knock me out in 30 seconds. That was the worst part, right? That's preposterous. What a joke. Sign the contract," he added. [H/T Boxing Scene]
Highlights:
Vitor Belfort claims Oscar De La Hoya was scared to fight him and lied about contracting COVID
De La Hoya was replaced by boxing legend Evander Holyfield
Vitor Belfort defeated Evander Holyfield in the first round on Sep 11