it doesn't matter if Joseph 'JoJo' Diaz retains his WBC interim lightweight championship against Ryan Garcia, or the latter regains his interim status, if neither of them is willing to square off against Devin Haney, they can forget about their interim status, as it has been said by the sanctioning body's president Mauricio Sulaiman, as they aim to land the WBC champion an elite matchup.
If JoJo Diaz and Ryan Garcia fight, the winner is a mandatory for Devin Haney: WBC president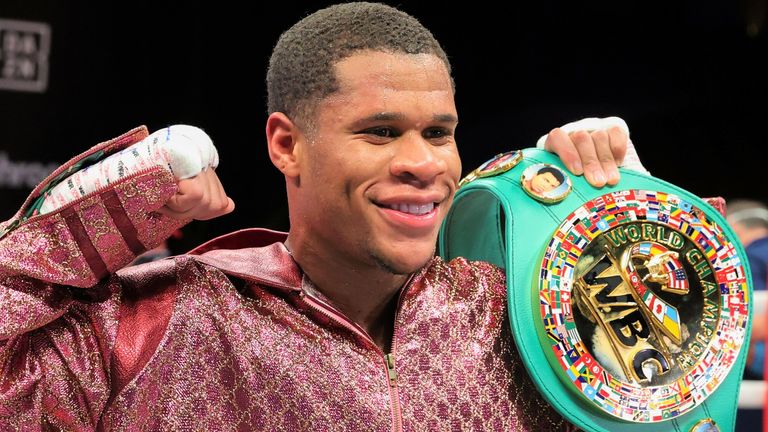 Ryan Garcia remained WBC's interim lightweight champion almost for the first half of 2021, since winning it against Luke Campbell on 2nd January. However, due to inactivity away from the ring as a result of his struggle with mental health, 'King Ryan' lost his interim status in May and the vacant belt was contested by Javier Fortuna and Joseph Diaz, with the latter becoming the new interim status on 9th July.
Now, both Ryan Garcia and Jojo Diaz are slated to face off against one another, with Diaz getting a chance to defend his interim status, as well as Garcia having an opportunity to get his interim belt back. But Sulaiman has ruled that the winner must face Haney subsequently or they will be stripped off from the title.
"Garcia was the interim champion when he expressed his mental issues, his mental health issues, the WBC offered absolute support, and we praise him too for coming out. He has inspired so many people around the world," Sulaiman said on the DAZN Boxing Show.
"And now Diaz is going to fight Garcia, and the winner is a mandatory of the division, to only have one champion. Haney can do any fight that he wishes. If he contracts Garcia, if he contracts JoJo before, it's open for him. We have been open and flexible with Devin Haney, and it's just a matter of him getting into the ring, and we have a very good relationship with Haney."
"If the guy does not want to fight Haney, then the interim title will be vacant. "But now there's only one line: if Jojo Diaz and Garcia fight, the winner is a mandatory for the champion. If either one of the winners does not accept to unify, then we will just have a world champion in Haney," the WBC prez added. [H/T DAZN]
Highlights:
WBC president Mauricio Sulaiman wants Ryan Garcia vs interim champion JoJo Diaz winner to face lightweight Devin Haney
If the winner rejects the unification fight they will be stripped off of their interim status