WBA Gold welterweight and WBO International welterweight champion Vergil Ortiz Jr wants to take the next big step in his professional boxing career, and that step is becoming the mandatory challenger for the WBA (Super) title of reigning champion Yordenis Ugas. The former WBA (Regular) champion was elevated to the 'Super' status after Manny Pacquiao was made the sanctioning body's 'Champion in Recess', and the Cuban proved himself once again after defeating the legendary 'PacMan' on 21st August to retain his belt, which also marked Pacquiao's final career fight.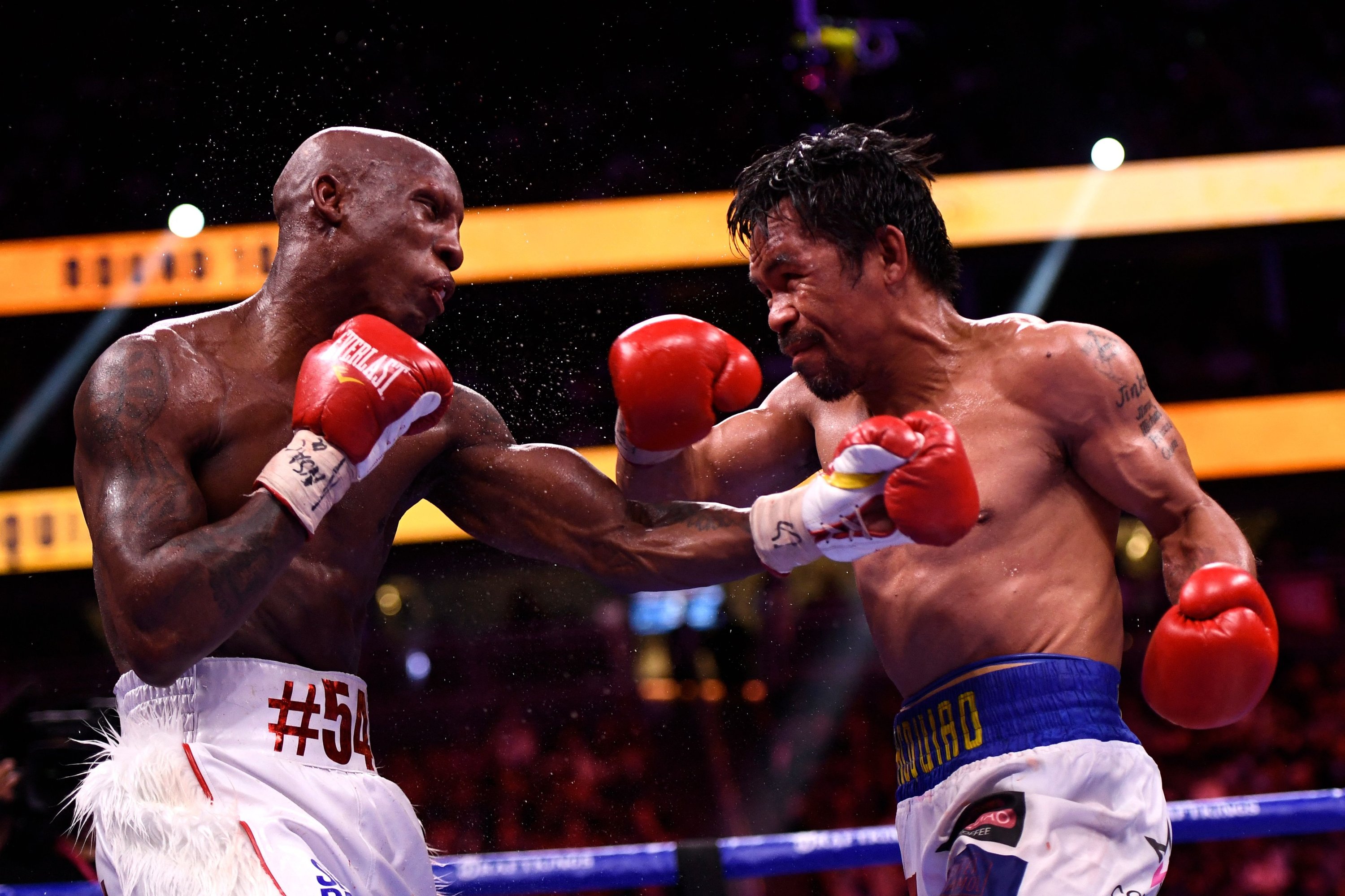 I'm ready for a world title fight: Vergil Ortiz Jr aiming to fight Yordenis Ugas
Vergil Ortiz Jr, who hails from Grand Prairie, Texas, is undefeated as a professional and so far, has registered eighteen victories with all of them coming from knockouts. He clinched the vacant WBA Gold welterweight title against Antonio Orozco in August 2019 and earlier this year in March, also won the vacant WBO International welterweight title against Maurice Hooker.
Now, the orthodox American wants to aim for the top spot in the division and since Ugas has become one of the most charismatic names at 147, Ortiz Jr wishes to fight the WBA champion for the world title.
"I would love that fight. If I could get that fight next, I would love that," Ortiz Jr said in an interview with Fighthype, "I don't see why not. I have the WBA Gold. I'm kind of basically right under him. That being said, how the fight is going to play out, I don't know."
Vergil Ortiz Jr was most recently seen in action against Egidijus Kavaliauskas on 14th August, just a week prior to Ugas' title defence against Pacquiao. Claiming himself to be 'right under' Ugas, Ortiz Jr believes he can become WBA's mandatory challenger and face '54 Milagros' in the squared circle.
"It would be an exciting fight, I'll tell you that. That's pretty much the only thing I'm for sure on, but I really can't give you a straight answer on that. It would be an exciting fight," said the 23-year-old, "why shouldn't that fight happen? I'm right under him, so maybe I can get a mandatory and then make it happen."
Ortiz Jr defended his WBO belt against Kavaliauskas with an 8th round TKO, marking the third title defence in his career- the previous two being his WBA title defences against Brad Solomon and Samuel Vargas in December 2019 and July 2020 respectively.
"I feel like this last fight [Egidijus Kavaliauskas] gave me more credibility and pushed it. I fought a good fighter in my last fight, and I felt I did pretty well. I'm ready for a world title fight," said Ortiz Jr. [H/T Boxing News 24]
Highlights:
Vergil Ortiz Jr wants to fight WBA (Super) welterweight champion Yordenis Ugas
The WBA Gold champion believes he has the credibility to become mandatory for Ugas' title