While Philadelphia 76ers lost their third game of the season, rookie Tyrese Maxey stole the show with an exemplary performance. The franchise under Doc Rivers have been thriving with their position in the Eastern Conference table affirming the fact. However, they were down to nine players due to illness and health protocols and had to face Denver Nuggets at home.
76ers only had seven players compared to Nuggets' full-fledged squad of 15. 20-year-old Maxey, playing only the 10th game of his career, took full opportunity of the availed game-time. The rookie proceeded to net 39 points and also register 6 assists and 7 rebounds while playing for 44 minutes on the court.
Maxey's performance in the 115-103 loss was met with unanimous praise by the fans and the current holder of the Rookie Of The Year title also took notice of his performance. Grizzlies' Ja Morant, who had a breakthrough campaign last year, dropped in a tweet in the middle of Maxey's exploits against the Nuggets.
In the process, the guard was able to enter the history books by being only the second rookie to emulate such stats.
After the game, Maxey claimed that it is a bittersweet feeling and he looks forward to their next game against the Atalanta Hawks and get a win.
"It's bittersweet, We didn't win and that's always the ultimate goal. That's what I went out there to try to do and I try to have my team do whatever it took to try to win the basketball game.
We fell short, but like I said, It's bittersweet, it's cool. You're not going to really think about that much. It's over and I'm looking forward to the next game, try to go out there to Atlanta and get a W," he commented after his explosive outing.
Coach Doc Rivers urged Maxey to hit the 40-point mark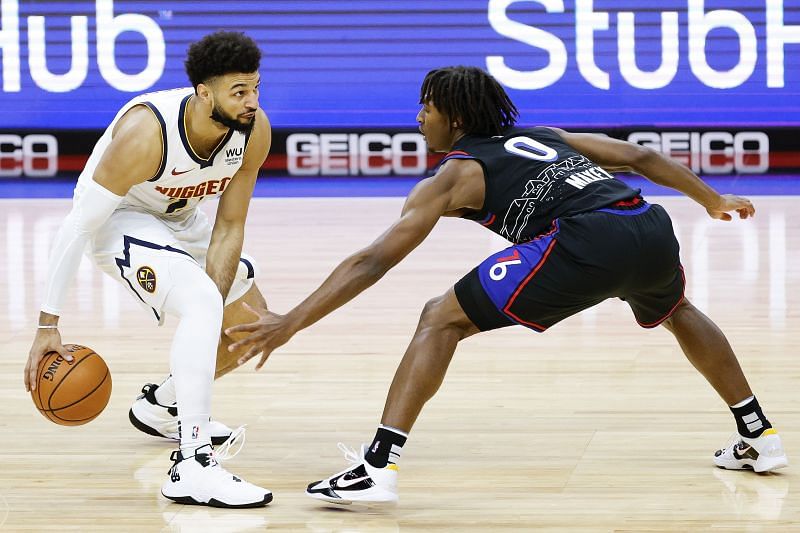 The veteran coach stated that he wanted the rookie to notch up 40 points, and accordingly drew up a play towards the end.
"I called that last play for him and he became a point guard on he made a pass. I told him, 'bro you got 39, you gotta throw it up to the rim on that one'. He's joking he said 'you right'. He's just a great kid too, I gotta tell you, he's really a lot of fun."
Also Read: