WWE released more than a dozen employees. Most of them are backstage employees who worked at the WWE HQ at Stamford, but a few on-screen talents were also released. The most well-known amongst them are announcer Tony Chimel and commentator Jerry Soto.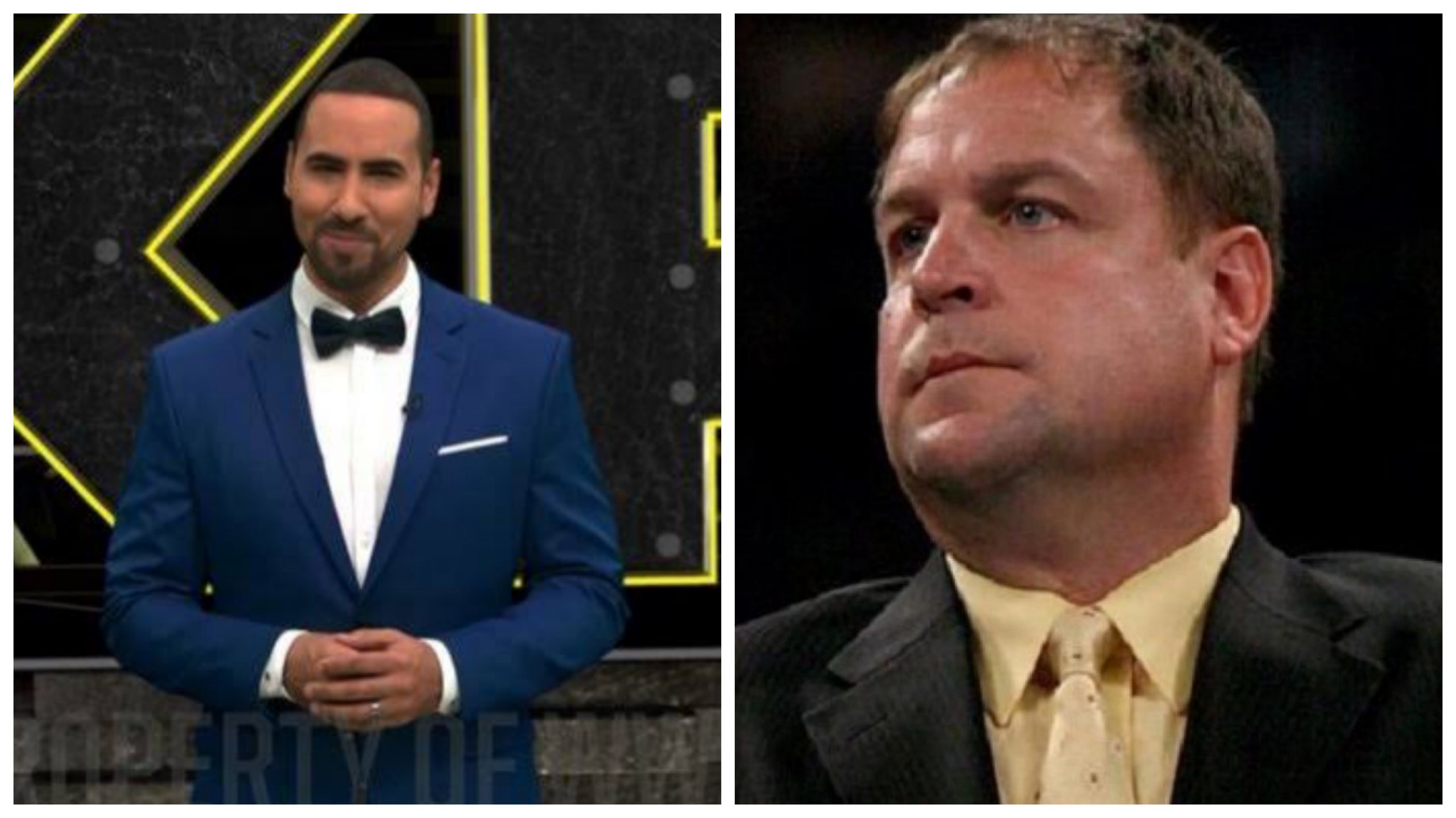 CHIMEL HAS BEEN A LONGTIME EMPLOYEE OF WWE
Tony Chimel has been quite a long-term employee for the company. Before Chimel become a ring announcer, he was one of the main ring technicians for the WWE, alongside later referee Joey Marella. Chimel then began announcing duties for the company in 1989, working mostly televised B-Shows or non-televised house shows and filling in for Howard Finkel whenever necessary, including appearances on Raw.
Chimel later became synonymous with Smackdown, where he was the main ring announcer from its inception in 1999. He was also the ring announcer at SmackDown brand pay-per-views from 2002-2007, in storyline acquiring the rights to become the announcer of the show by defeating Howard Finkel in a Tuxedo match.
HE WAS ESPECIALLY FAMOUS FOR HIS INTRODUCTION OF EDGE
Later, Chimel began gaining a reputation for introducing Edge, where his voice usually cracked while shouting 'Rated-R Superstar', leading Chimel to become Edge's go-to ring announcer, and making guest appearances to introduce him.
JERRY SOTO WAS A REGULAR MEMBER OF THE WWE BROADCAST SINCE 2011
Another on-screen personnel in the latest list of releases include Spanish commentator Jerry Soto. Soto, who had been furloughed this March, was a regular member of the WWE broadcast since 2011.  Soto had last appeared on WWE TV for the March 19 edition of WWE En Espanol.
Soto spoke to Superluchas, confirming that he is officially unemployed. Now that he is out of a job with WWE, he is interested to make a name for himself as an actor.
"Hi. Officially, I don't have a job. I take a bit of your time to tell you that I've been on furlough since March. Now, the time has come to get another job, preferably acting. I write it here so that you have me in mind with employment opportunities. Thanks for your time. It is not the end, but another beginning. If you've lost your job too, patience, joy and strength, and everyone, a disinfected hug," he said.
If you like reading about MMA, make sure you check out MMAIndia.com
Also follow India's biggest arm wrestling tournament at ProPanja.com
https://www.thesportsroom.org/sami-zayn-biden-against-systemic-racism/