Advertisement - Please Continue to Read Below
The Undertaker, the WWE icon recently spoke with the New York Post and opened up on a story about WWE Hall of Famer, Shawn Michaels. He discussed how he almost had a fight with The Heartbreak Kid.
The Undertaker intended to keep the business fair and square
The Undertaker had several showdowns with Shawn Michaels and they stole the show every time they shared the squared circle.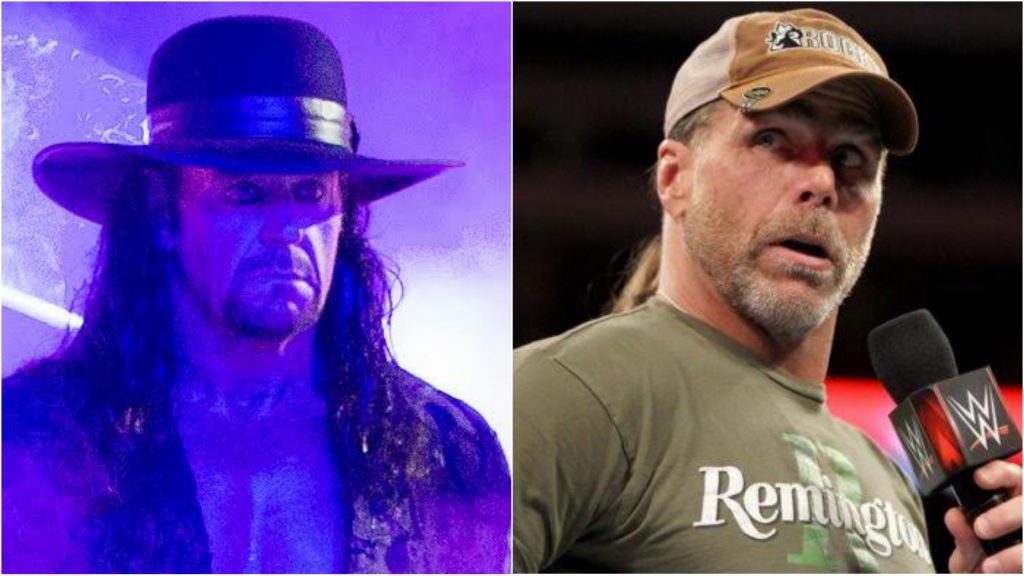 Be it the first-ever Hell in a Cell match in 1997 or the iconic clash at WrestleMania 26 in 2010, that saw Shawn Michaels' retirement, the two legends never failed to entertain the WWE Universe. The in-ring chemistry that they shared was top-notch.
During the interview, The Deadman talked about the WWF World Heavyweight Championship bout between Shawn Michaels and another WWE legend, Stone Cold Steve Austin at Wrestlemania 14.
The Undertaker said that then-title holder, Shawn Michaels was set to drop the championship gold against Steve Austin at the event.
But, Michaels' ego has always got the better of him on many occasions and he was not willing to drop it at the event.
However, Steve Austin had won the championship match and captured the title at Wrestlemania 14. That night, the Phenom was ready to look after the matter, should anything had gone wrong. He reflected:
"Shawn, everyone knows the story, is supposed to drop the belt to Steve. Shawn was being Shawn in my opinion and like I didn't know if he was gonna do it. My intention was to make sure one way or another business was done that night."
It was rumoured that The Undertaker had threatened HBK but that was not the case. He actually never forewarned face to face but other personnel knew about it.
Years later, he talked about the conversation he had with Michaels when he was asked if the things were true and he denied it, stating that to be rumours.
The Phenom revealed that he was actually prepared backstage with taped up hands for a real fight with HBK.
He said, "The whole time in my head I'm like, 'I was gonna smash you if you didn't drop that belt to Steve.' But yeah, he's a completely different person, I love him to death now. But, yeah, that's the story. I was sitting there hands taped ready to do whatever I needed to be done."
Many years have passed by, which resolved the problems and they both ended up having a cordial relationship.
If you like reading about MMA, make sure you check out MMAIndia.com
Also, follow India's biggest arm wrestling tournament at ProPanja.com
Also Read:
Randy Orton reacts to rapper 2 Chainz performing the RKO in his music video