Advertisement - Please Continue to Read Below
WWE star Sheamus recently poked fun at wrestler-turned actor John Cena on social media.The Celtic Warrior is quite active on social media and often trolls his fellow wrestling friends and this time it was the former WWE United States Champion.
How did Sheamus troll John Cena?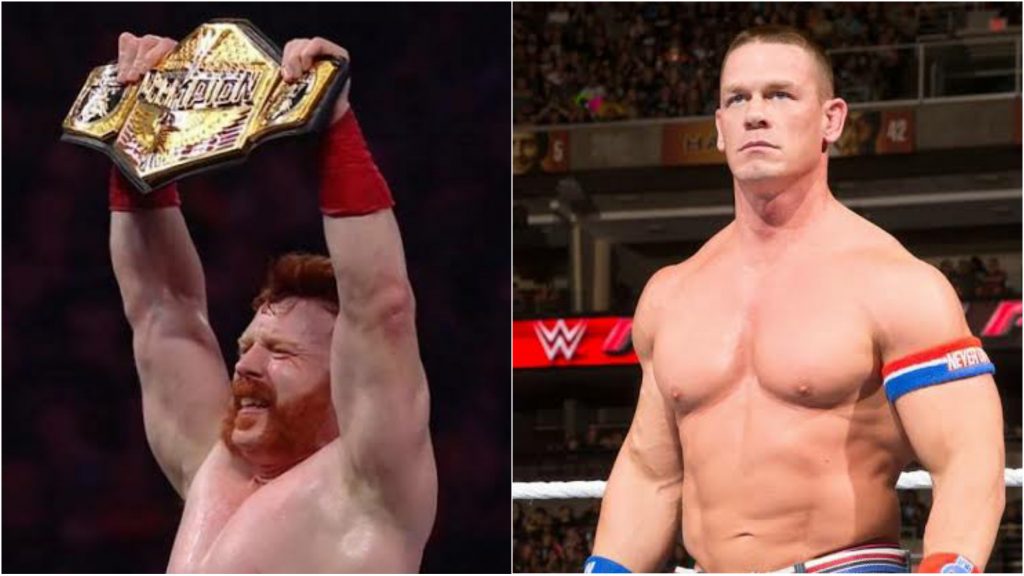 Sheamus is the current WWE United States Champion and he took to his official Twitter account and posted a throwback photo featuring himself and former United States Champion John Cena.
The photo shows both Sheamus and Cena flexing their muscles following a grueling workout. The caption to the photo reads: "Here's a picture of the GREATEST United States Champion and John Cena."
You can check out the Tweet below:
Sheamus and John Cena share a great bond in real life
Sheamus had made his main roster debut back in 2009 and was immediately involved in a feud with John Cena. The Celtic Warrior had shocked the WWE Universe when he defeated 'The Leader of Cenation' at TLC 2009 to capture the WWE Championship.
Sheamus and John Cena have gone head to head on multiple occasions and they have great in-ring chemistry, the reason being their friendship outside of the squared circle.
Cena has has been featured on "Celtic Warrior Workouts" YouTube channel several times as well. The Celtic Warrior has had the US Championship reigns on three occassions.
Though, the Irish star is boasting himself to be the greatest holder of the title but aruably but Cena has always been dubbed by many fans as the greatest US Champion ever. Even Cena's last run as the US Champion saw a series of classic and memorable battles which have impressed the fans.
The Celtic Warrior has been in pursuit of the title since March this year. He had faced WWE Champion Bobby Lashley in a losing effort and afterwards backstage went on to attack the then- United States Champion, Riddle.
The following week, Sheamus emerged victorious against Riddle in a non-title match to earn a championship shot at WrestleMania 37. At the event, he once again defeated Riddle to capture the United States Championship for the third time and sine then he has been successfully defending the title