WBO super-middleweight champion Billy Joe Saunders is less than a month away from taking on WBC and WBA (Super) titleholder Canelo Alvarez, but the Briton is not on board with the idea of not having a judge from his home country in the fight.
The unification bout, announced in mid March, will be heading to the AT&T Stadium in Dallas, Texas on 8th May and the agreement for the fight had already taken place before Canelo thrashed Avni Yıldırım to defend his titles.
All that being said, there are some terms of the match that Saunders is not happy about. For starters, the Briton was earlier aware that the Stadium will be empty, whereas now it's been announced that a crowd of 70,000 spectators will fill up the stands to see him square off against the Mexican maestro.
Moreover, talks about Canelo's subsequent unification fight against IBF titleholder Caleb Plant in September is already gaining pace and Saunders feels his next fight may already have a winner determined.
On top of those, the absence of a British judge in the fight has been a topic of discussion for the last month as even Eddie Hearn expressed his opinion against it, claiming for a "neutral panel" for the fight.
ALSO READ: Here's why Canelo Álvarez's trainer terms Billy Joe Saunders fight "complicated"
I've been very quiet, but I'm not blind: Saunders
In a recent interview with iFL TV, Saunders insisted that he may change his mind about heading to Texas on 8th May if one judge and officials from his country are not allowed which he claims was part of the fight deal.
"I'm looking to get that win as long as it's a fair playing field," said Saunders, "I'm here to win. I did this deal based on an English judge, American judge, and Mexican judge. And now, when I came here the other day, no English judge and English officials allowed."
"So I'm still not gotten to the bottom of that yet, and I'm waiting to hear back from someone," the 31-year-old went on, "but that's just not acceptable because straightaway, it's not a level playing field, is it?"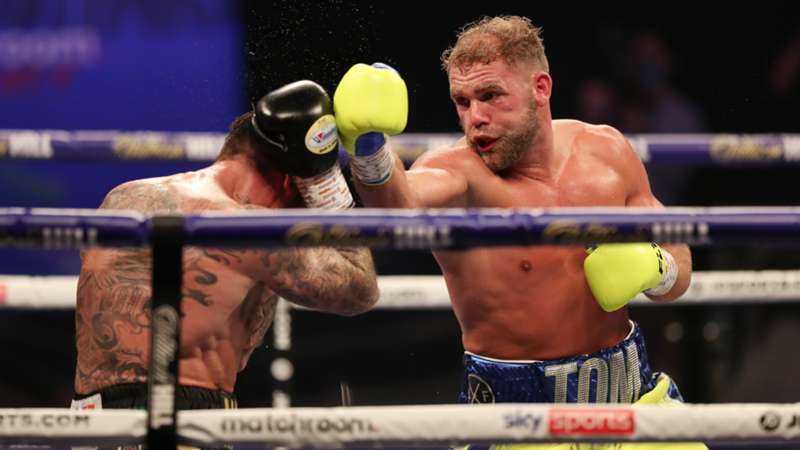 ALSO READ: Only Billy Joe Saunders can overthrow Canelo Álvarez from his reign at 168, says Eddie Hearn
"Let's be fair. I've been very quiet, but I'm not blind. Let's forget about it; I'll move on. I'll let the full world see what I can do and then and everybody on the night," Saunders added.