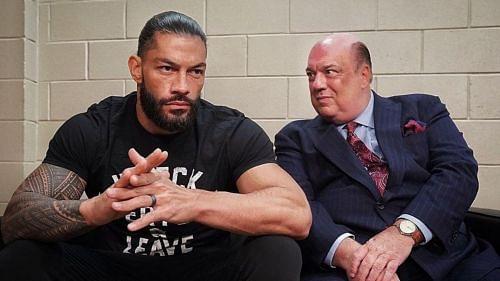 Advertisement - Please Continue to Read Below
The last minutes of WWE Payback go-home episode of SmackDown saw the return of Brock Lesnar's former advocate, Paul Heyman. Shockingly, the returning Roman Reigns has been allied with Paul Heyman.
Roman Reigns: The newest "Paul Heyman Guy"?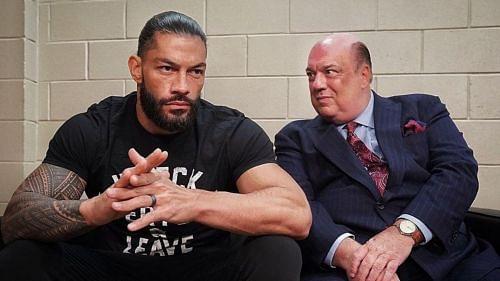 Roman Reigns returned with a heelish persona at Summerslam pay-per-view after taking some time off the screen. "The Big Dog" interfered in the bout for the WWE Universal Championship between "The Fiend" Bray Wyatt and Braun Strowman. Roman Reigns speared both the stars and sent a message that he has returned to reclaim the WWE Universal Championship.
In the August 28 episode of WWE SmackDown, there was a backstage segment where Adam Pearce, WWE producer was instructed by Vince McMahon to get the contract signed by The Fiend, Braun Strowman and Roman Reigns for Triple Threat Match at Payback. He was able to get the sign of other two except 'The Big Dog'.
Later, in the closing minutes of the Friday Night Smackdown, Roman Reigns promised Adam Pearce that he will be present at the Payback pay-per-view but denied signing the contract.
Instead, he used Paul Heyman's famous line, "it's not a prediction, it's a spoiler". It was then revealed that Paul Heyman is now the advocate of Roman Reigns. Apparently, Roman Reigns has completed a heel turn.
Paul Heyman has previously managed stars like Brock Lesnar, The Big Show, CM Punk and Curtis Axel. Along the years, with in-ring promo cutting and mic skills , Paul Heyman has helped the wrestlers.
Now, 'The Big Dog' is the latest addition to the list of 'Paul Heyman Guy'. Pairing up with Paul Heyman, it could prove to be a bold step taken by the WWE and could certainly give Reigns a direction with his heel persona.
Previously, speculations began that Paul Heyman would turn on Brock Lesnar and team with Roman Reigns during their feud. However, WWE did not move forward with plans.
'The Monster Among Men' Braun Strowman also seems to be turning a heel. Thereby, going into the match at Payback, fans could witness The Fiend as the babyface. Eventually, The Fiend (Bray Wyatt) could become the top babyface of the company.
This Sunday the three stars are set to collide in a No Holds Barred match for the WWE Universal Championship at WWE Payback.
If you like reading about MMA, make sure you check out MMAIndia.com
Also, follow India's biggest arm wrestling tournament at ProPanja.com
'Bullet' Bob Armstrong, WWE Legend and Hall Of Famer passes away at 80