Rafael Nadal has scripted history at Rod Laver Arena in Melbourne after he lifted the Austrialian Open title. This feat marks the record-breaking 21st title to his name. The Spaniard beat Daniil Medvedev 2-6,6-7,6-4,6-4,7-5 in a five-set thriller to lift his second Australian Open title. Rafael Nadal had to match the stamina and energy of the Russian, ultimately outwitting him in the final encounter. 
Rafael Nadal scripts history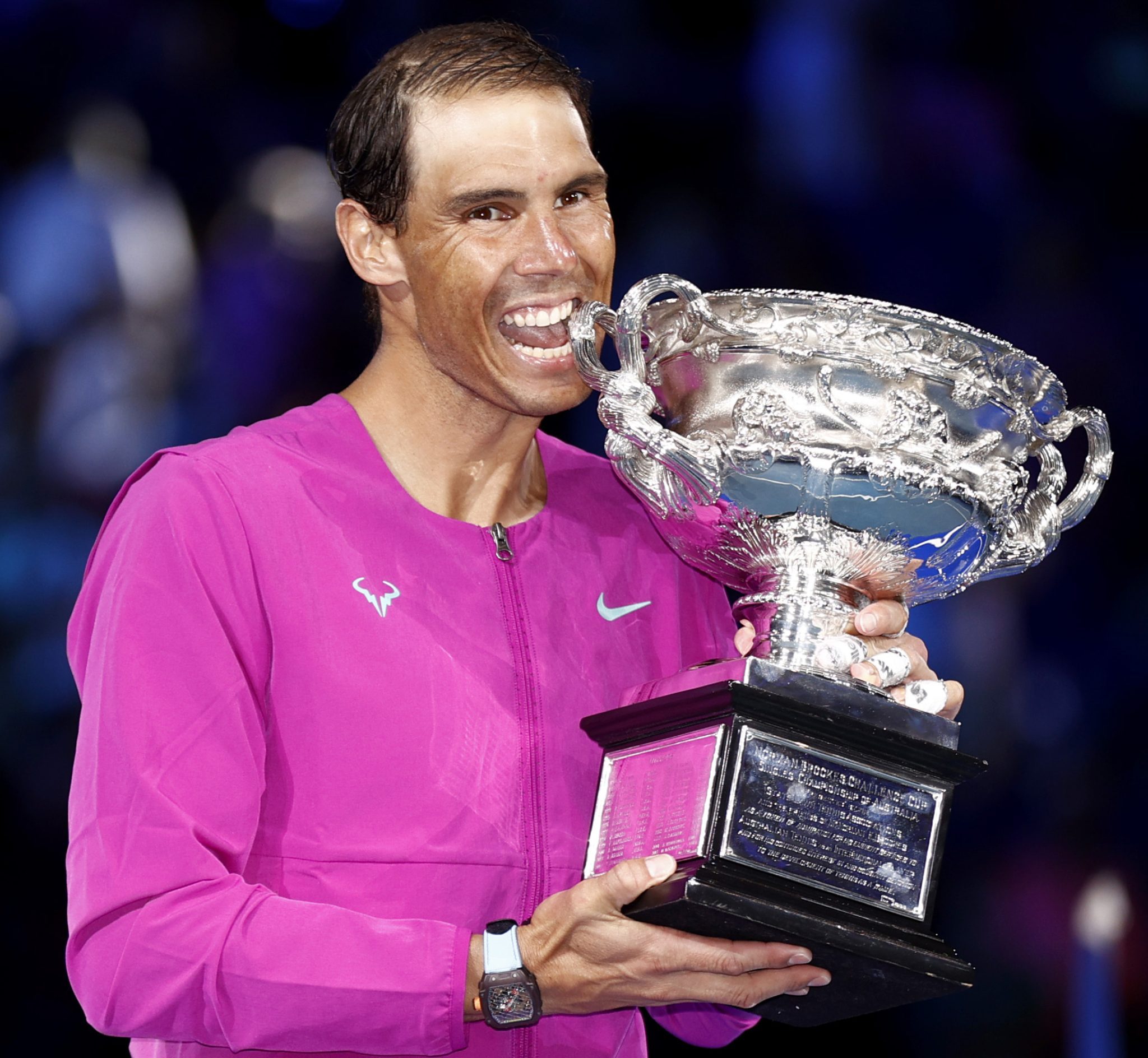 Medvedev started out well and broke Nadal in Game 5 and 7 and eventually bagged the first set 6-2 in 42 minutes. Rafel Nadal looked a bit inconsistent but the Spanish ace won  the second set. Medvedev responded by breaking Nadal back again to make it 5-5.
Eventually, after 84 minutes and a tie-breaker, Medvedev inched ahead to a 2-0 lead by closing it 7-6. The third set, till game 8, was relatively straightforward as the two players held their service games up to that point. Nadal then pulled the trigger by breaking Medvedev in the next and then consolidating on it to take third set 6-4 in 64 minutes to make it 1-2.
ALSO READ: Rafael Nadal announces the end of season due to his foot injury acting up
The 20-time Grand Slam champion Nadal bagged the fourth set 6-4 in 62 minutes to force a deciding 5th. After trading service holds till Game 4, Nadal inched ahead by breaking Medvedev's serve in Game 5 of the final set. Medvedev broke again only to see the Spaniard break him for the second time and eventually hold to win the match and reach the milestone.
The Grand Slam King 👑#AusOpen • #AO2022 pic.twitter.com/MsrkpTXzee

— #AusOpen (@AustralianOpen) January 30, 2022
Rafael Nadal encouraged and lavished praise on Medvedev, his family, and his team. "One of the most emotional matches of my career and to share it with you is an honour." Nadal also thank the supporters for their love, talks about tough recent past.