Advertisement - Please Continue to Read Below
Paige, the WWE star has broken her silence during a recent interview, after three years of her break-up with the former WWE star and her ex-fiancé Alberto Del Rio.
Paige reveals the abuse she endured being with Del Rio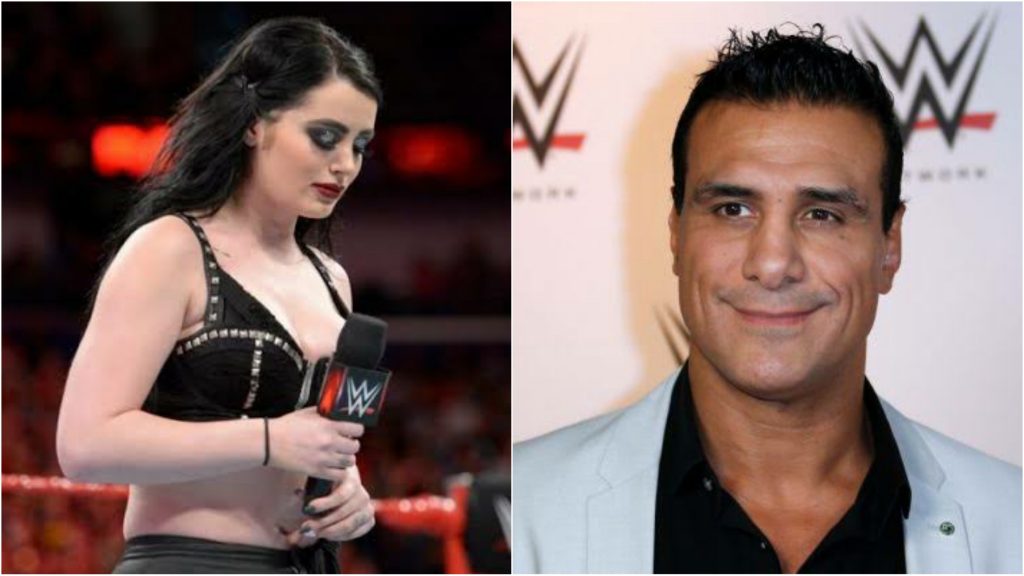 Alberto Del Rio was recently indicted by a grand jury and charged on counts of aggravated kidnapping and sexual assault. Paige joined Mickie James, SoCal Val and Lisa Marie Varon on GAW TV and exposed the harsh experiences she had to face when she was with her former partner, Del Rio.
Paige has been outspoken about WWE taking charge of the talents' Twitch accounts unlike her relationship with the former WWE Champion. Previously, she has never mentioned about it on any podcast or interviews. However, she finally opened up on this matter during the interview.
She said, "I've never spoken about it before, whether podcasts or interviews, I always stayed away. But now it's completely out there. I'm like, 'why am I shying away from this? Why am I not brave enough to talk about it?'"
The former WWE Divas Champion went onto expose the horrific incidents she had gone through while being with Alberto Del Rio. She went through mental and physical abuse. She stated that she was trapped in rooms for several hours and was beaten on her rear side.
Paige revealed, "In the beginning, you're fighting back with this person. But in the end, it becomes a cycle. Eventually, something is happening to you every day."
She continued, "You could be trapped in a room for 6-7 hours, getting your ass beat every couple of minutes. And he's doing all these crazy things to you."
A complaint against Del Rio has been filed on his recent case at Bexar County. He had stuffed a sock in his girlfriend's mouth and choked her. He also hit her repeatedly in the head with his fists. He also allegedly threatened the victim to drop her son "in the middle of the road somewhere."
During the interview, Paige said that she will not take his name ever again and also mentioned that she is a believer of Karma. She said, "He needs whatever is happening to him. Karma is a real thing."
Paige also revealed the reason for being silent for so long. She did not want to take the Internet Victim blame and wanted to avoid people's perception of the incidents.
Paige is currently recovering from her career-threatening neck injury and if cleared could soon be stepping foot inside the squared circle.
Check out the full interview below: 
If you like reading about MMA, make sure you check out MMAIndia.com
Also, follow India's biggest arm wrestling tournament at ProPanja.com
Also Read:
Cody decides not to use his full name in the wrestling ring: Here's his explanation