Paris Saint Germain stalwart Neymar Jr has been ruled out from the showdown against FC Barcelona tomorrow in the second leg of the UEFA Champions League Round of 16 at Parc des Princes.
After sustaining an adductor injury during PSG's 1-0 win over Caen in the French Cup back in February, Neymar has been out of action, which includes missing the first leg against his former side.
Neymar returned to training but is not match ready yet
While the Brazilian has resumed training with the rest of the squad from the last week, the club deems Neymar still unfit to return to field duties as they revealed the same in an official statement, saying that the forward will still resume his personal recovery from the injury.
"Neymar JR resumed partial training with the squad last week and will continue his individual recovery work. A new assessment will be made in the coming days," the club's statement read.
Alongside Neymar's injury update, PSG also revealed that Moise Kean, who scored against Barcelona in the first leg remains in isolation after the Italian forward tested positive for COVID-19 last week.
ALSO READ: COVID-19 and cardiac issues, a correlation super rare in pro athletes
Moreover, Juan Bernat is also unavailable due to a knee injury, while their reserve goalkeeper Sergio Rico has not taken part in training as the club cites reasons that are personal.
After Neymar limped off from the field against Caen back in mid February, PSG estimated that the superstar would be out for four weeks and was expected to miss both legs against the Catalans originally.
However, it wasn't the first time that Neymar had hurt his adductor this season. Back in October last year, the forward was injured in the same manner in PSG's 2-0 win over İstanbul Başakşehir and was subbed off from the field by the 26th minute.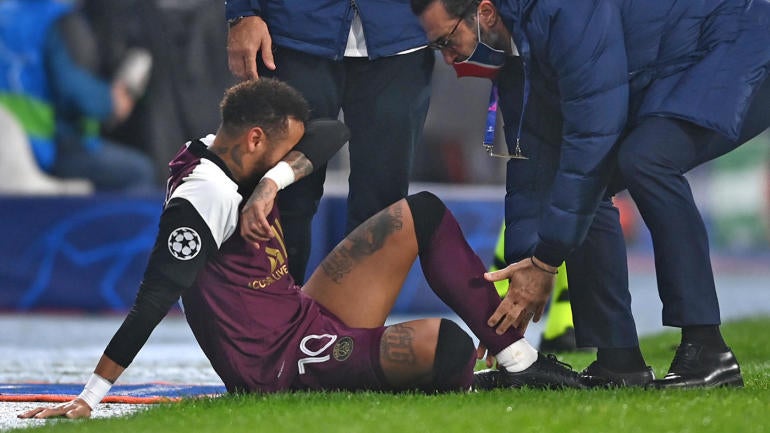 So far in this season Neymar has made only 18 appearances for the French heavyweights but has clocked an impressive 13 goals and 16 assists across all competitions.
Although PSG will miss their stalwart striker once against as they host the La Liga elites, they have a huge 4-1 aggregate advantage thanks to a super first leg performance.
Kylian Mbappe, who mesmerized with a hattrick against Barca, will be back in full force to lead the PSG attack, as they aim a stout entry into the quarter-finals.