Defending champions kept their playoff hopes alive with a buzzer-beating 104-103 win while the LA Clippers thrashed the Denver Nuggets to begin NBA West semis.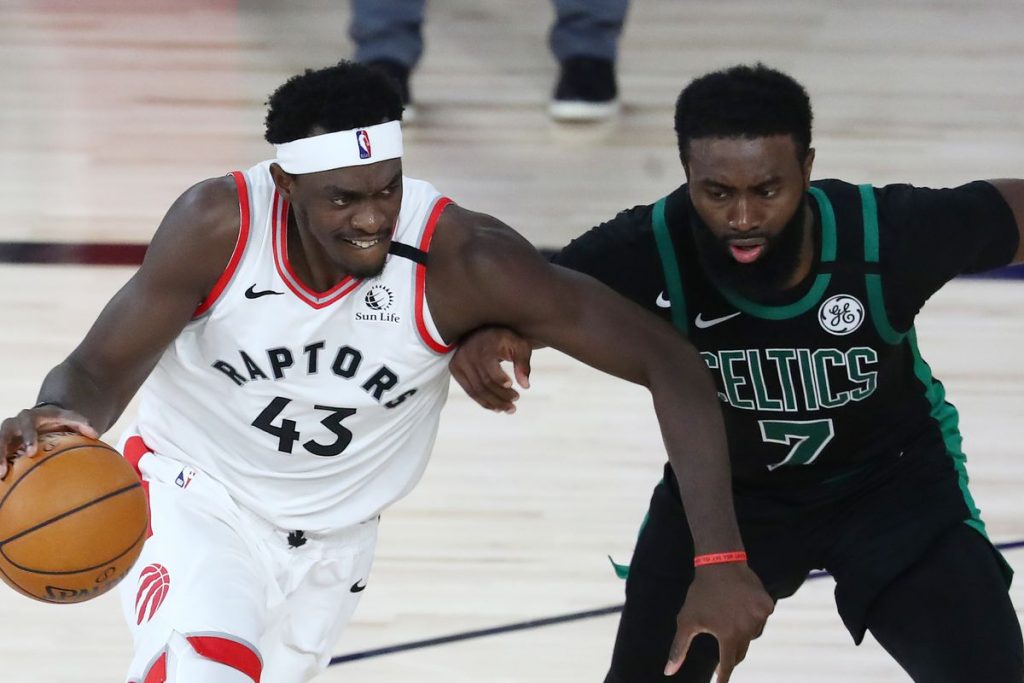 Toronto Raptors 104 – 103 Boston Celtics
The Toronto Raptors shocked the Boston Celtics at the buzzer in Game 3 to get back in their 2nd round playoff series. OG Anunoby hit a 3 pointer with 0.5 seconds left on the clock to put the Raptors ahead 104-103 and seal the victory. This was a huge win by the Raptors to get them back in the series.
Kyle Lowry was somehow able to get an inbounds pass past Tacko Fall, who stands at 7-foot-5 and Anunoby was able to get the shot off in time and he scored. Lowry kept them in the game all night long, finishing with 31 points, six rebounds and eight assists.
Pascal Siakam and Fred VanVleet have both struggled to this point in the series but turned up with important contributions in Game 3.
Kemba Walker led the way for the Celtics, going for 29 points, three rebounds and three assists. Walker erupted for 17 points in the first quarter shooting 5-for-6 from the field and 2-for-3 from beyond the arc. He was aggressive in attacking the paint, drawing a couple of fouls while going 5-for-5 from the free-throw line in the quarter.
Capped off by OG's winner… watch the TOP PLAYS down the stretch as the @Raptors (1-2) outlasted the @celtics in a thrilling Game 3 finish! #NBAPlayoffs

Game 4: Sat. (9/5) – 6:30pm/et, TNT pic.twitter.com/cLe1Qy6W0t

— NBA (@NBA) September 4, 2020
They still have their work cut out and will need to win three of the next four games to take the series.
Los Angeles Clippers 120 – 97 Denver Nuggets
Kawhi Leonard made it look easy on his way to 29 points as the Nuggets got absolutely dominated by the Clippers, 120-97. The first-round playoff series win seemed to have left the Denver stars jaded as they couldn't cope against a resilient Clippers side.
CLIPPERS WIN! pic.twitter.com/LDihZfNxpl

— LA Clippers (@LAClippers) September 4, 2020
Paul George scored 18 points and was helped out by Marcus Morris (18) and Montrezl Harrell (15). The Nuggets side struggled to stay in the game with Jamal Murray unable to continue his impressive form scoring just 12 points. Nikola Jokic top scored for the Nuggets with 15 points in the game.
The Clippers also had won 2 out of their 3 meetings in regular season. Clippers  survived a scare in the first round against the Dallas Mavericks, but showed no signs of any frailties on Thursday.
The two sides face off again in Game 2 on Saturday night and the Nuggets will be hoping to continue their form that took them to the semis of the NBA Western Conference.
ALSO READ :