After becoming a top sensation on YouTube and various social media platforms, brothers Logan Paul and Jake Paul have been becoming a renowned face in the sport of boxing as well.
While Jake has been undefeated in his boxing career so far, inducing a staggering knockout win against former NBA icon Nate Robinson in November last year that took the internet by storm, Logan's only sparring appearance remains against fellow YouTuber KSI in November 2019, in which he lost.
All that being said, both the Paul brothers have landed some seriously attractive fights up next. On one hand, Jake is slated to face off retired mixed martial artist and amateur wrestler Ben Askren on 17th April, and on the other hand, Logan is on the talks to lock horns with none other than Floyd Mayweather for an exhibition fight later this year.
Both fights are expected to be massive and is speculated to bring in huge PPV sales. However, Logan believes a bout against his younger sibling can turn out to be one of the highest grossing events of all time.
I'm a showman, so is Jake: Logan Paul claims a fight against his brother will be a major PPV success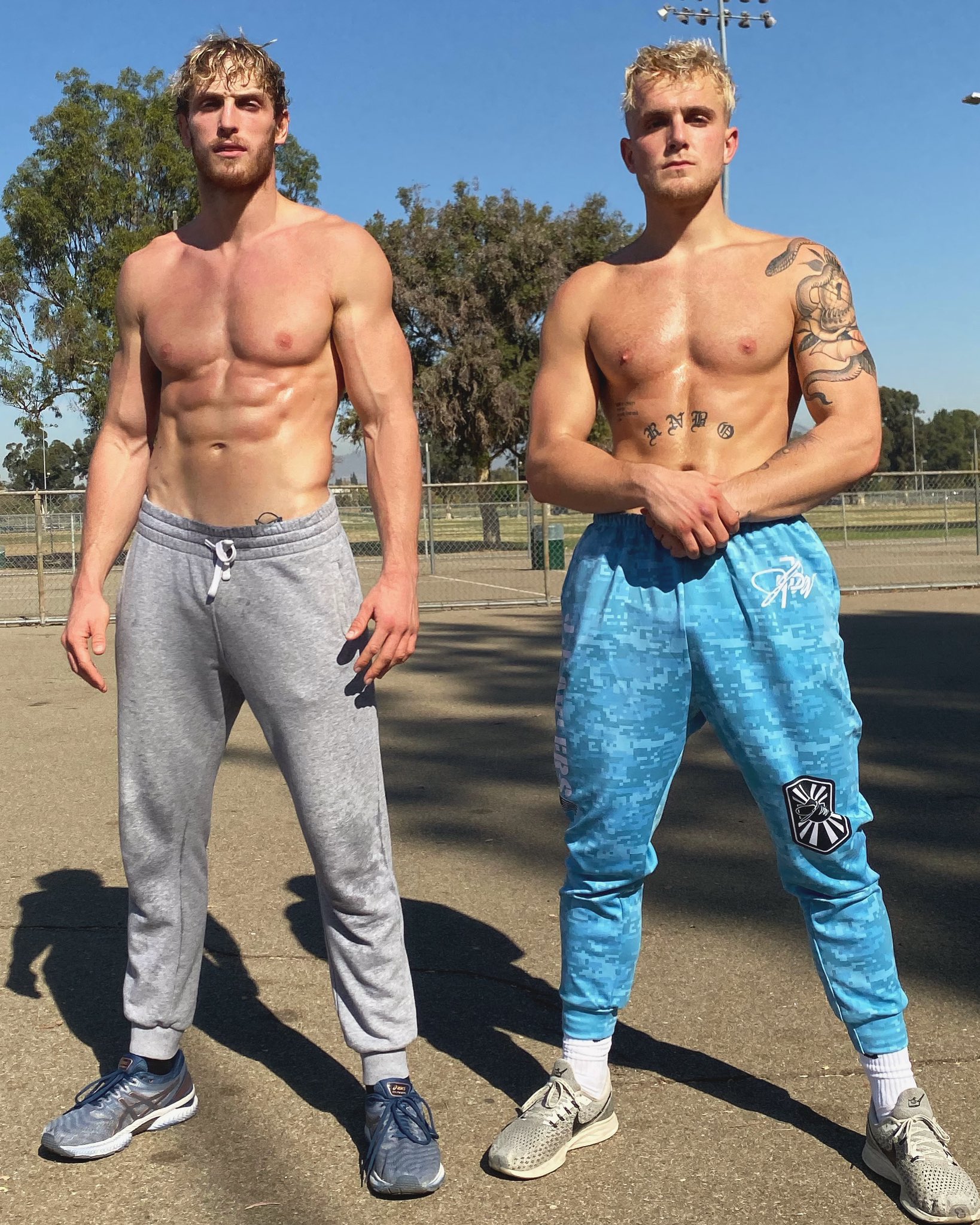 The two Paul brothers have had mixed relations on social media as well as YouTube and that even includes diss tracks against each other, something that has been very popularised amongst their individual fanbases.
On the same notion, Logan thinks bringing the same rivalry into the squared circle will be majorly successful.
"I'm a showman, so is Jake, and we had a little rivalry on YouTube that has never been matched and I don't believe it ever will," Logan Paul said in an interview with Access, "our diss tracks against each other have like 300 million views, it was like we were the two brothers that despised each other online."
"And I think we can probably make a similar wave if Jake and I ever fought each other. I'd go ahead and say Logan Paul versus Jake Paul would be one of the greatest, and biggest and highest grossing pay-per-view combat sports events of all time," the 25-year-old added. (H/T BoxingScene)
While Logan dreams of a huge fight with his brother, Jake is not on the same boat. The 24-year-old, who has made headlines after calling out several big names in the combat sports fraternity including Conor McGregor.
Speaking on Logan's upcoming fight against Mayweather, Jake termed his brother as a "fake fighter" and lauded himself as someone who never suffered a KO in the ring, while Mayweather himself was knocked down against Carlos Hernandez back in 2001.
"My brother is a fake fighter, I'm the real fighter. He's 0-1-1, I'm 3-0. I wish him the best of luck," Jake recently spoke to TMZ, "I just like – don't get in there with a guy who's never even been knocked out. [Mayweather has] been knocked down once and it was by accident."