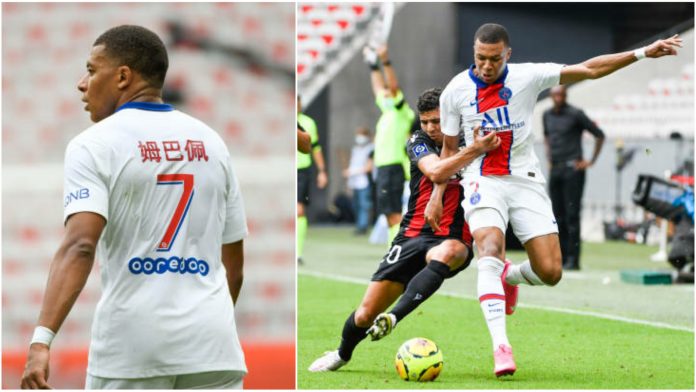 Advertisement - Please Continue to Read Below
Kylian Mbappé, the PSG's star striker, along with other teammates, sported the PSG shirt with their name written in Chinese, as PSG destroyed Nice 3-0 on Sunday's match. But why their names were spelt in Chinese?
Kylian Mbappé's name spelt in Chinese as PSG attract fans from the Far East
PSG are applying marketing strategies to draw interest from the fans in the Far East. They had previously celebrated the Chinese New Year and did campaigns.
The Sunday's match also saw a different kick-off time that is 1 pm CEST local time, which meant the match kicked off 7 pm in the Far East.
Kylian Mbappé, the PSG ace scored the opening goal for the Parisians. He converted from the spot-kick in 38th minute of the match and gave the lead.
Kylian Mbappé's attempted shot on the goal was rebounded by the goalkeeper but teammate, Angel Di Maria was able to score the insurance goal for his team in the added time of the first half.
Marquinhos, the new captain of the PSG squad also joined the scoresheet to seal the win for the French Champions, after an assist from the Argentine International from a free-kick.
Following the 3-0 victory, Kylian Mbappé said, "It's great to play and to be back with my teammates. I return with a victory and a goal, so I am happy. We are getting our feeling back, our way of playing."
Though Neymar, the Brazilian star missed the match, PSG were able to get away with the win comfortably.
The Ligue 1 defending champions got off to a slow start to the 2020/21 campaign. They have managed to score only one goal in their first three games. This also marked as
the worst club record since the 1984/85 season.
The Parisians faced a shocking 1-0 defeat against Lens and they faced the same fate against Marseille in the Le Classique.
Thomas Tuchel, the PSG boss reflected on the match and said, "We were the better side, that's for sure. We had lots of chances to score several goals in the first half."
"But it was still tight because Nice also had chances after our first two goals. But Keylor was exceptional."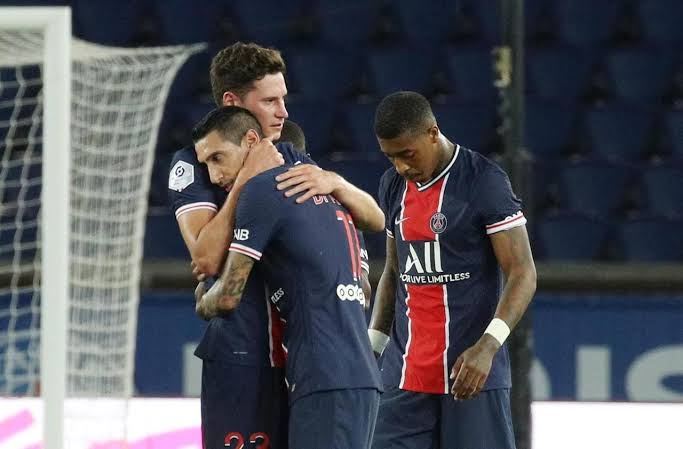 The defending champions are currently sitting in the eighth position of the league table as they are struggling to crawl up to the top.
In their next fixture, PSG will be the visitors as they face Stade Reims on September 27.
If you like reading about MMA, make sure you check out MMAIndia.com
Also, follow India's biggest arm wrestling tournament at ProPanja.com
Thiago-Taka: Thiago breaks Premier League passing record after being on the pitch for just 45 minutes
https://www.thesportsroom.org/double-sadio-mane-liverpool-2-0-chelsea/