Brooklyn Nets clinched second seed in the Eastern Conference and will face Boston Celtics in the first round of the playoffs. James Harden, arguably one of the best players without a championship ring, claims that he is all about winning.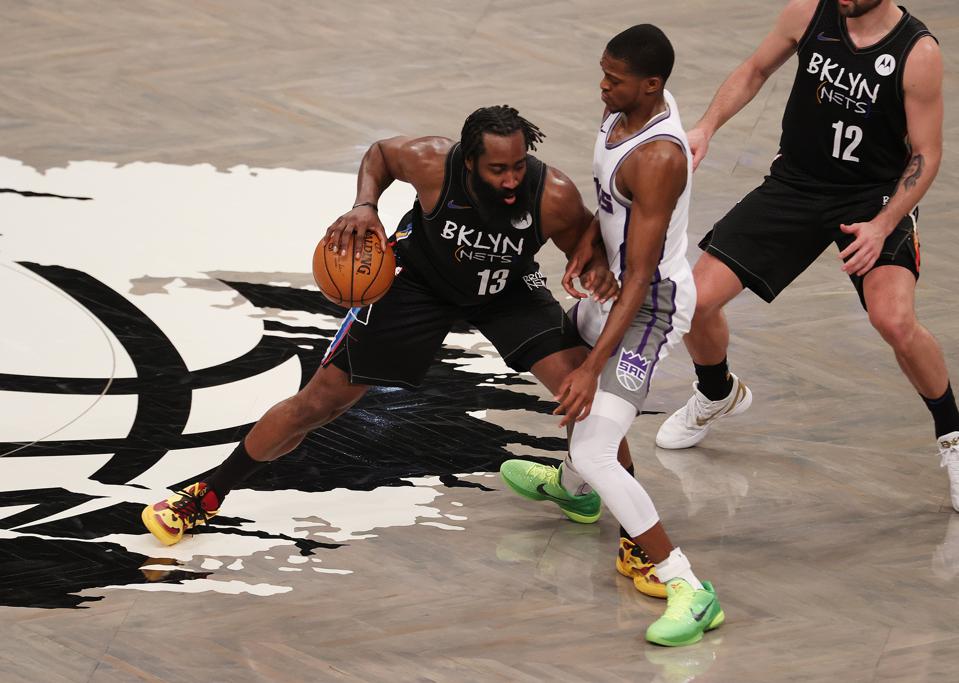 With Kevin Durant absent in the last season, and a fairly injury-riddled 2020-21 campaign, Brooklyn Nets are yet to hit full throttle.
James Harden has settled in easily following his high-profile move from Houston Rockets between the season. However, the former MVP has missed out on the fag end of the campaign due to a hamstring injury.
He is yet to get into rhythm with only 18 and 5 points in the two games since his return to the court.
Ahead of their opening playoff game, Harden claimed that stats does not directly correspond to titles, referring to his time with the Rockets.
"When I was doing the stats and putting up the numbers, it wasn't good enough. So, at some point we've gotta figure out what we're talking about. But it's all about winning." he said
He further explained by stating that his primary role in the side is to ensure everyone alongside him is at their best.
"My impact doesn't have to show up on the stat sheet for us to win," he said. "I think my job as a leader is to make sure everybody's playing well. If I'm doing that, I can focus on myself last. That's not a problem at all."
Harden has been averaging 24.6 points per game during his time with the Nets so far.
"Some teams say, 'We just need to do what we do best' — and that's just not good enough at times," Harden said. "But for us, that is a great quote, and if we do that, then we definitely have a chance."
Harden and co. to begin their postseason journey against Celtics
The biggest threat for the Eastern conference powerhouse will be Celtics' Jayson Tatum, who lodged 50 points over Wizards in the play-in tournament fixture.
Nets coach Steve Nash acknowledged the threat posed by the 23-year-old and claimed that Kevin Durant will be tasked with marking the player on the court.
The Nets ended their regular season on a high following a win over Cleveland Cavaliers, and made it five wins in a row heading into the playoffs.
Also Read: