UFC middleweight champion of the world Israel Adesanya has been on the headlines after the MMA icon made a rape joke towards fellow UFC fighter Kevin Holland.
Following an online trash talk with Kevin Holland, Israel Adesanya posted a video on his official Instagram handle this week as a response to Holland, and in the video, "The Last Stylebender" had said, "Bro, I will f—ing rape you."
BWM decides to ditch Israel Adesanya as brand ambassador
The remark has landed Adesanya at the end of massive criticism and backlash online, and for which the Nigeria-born New Zealander had made a formal apology on Twitter as well.
Meanwhile, German automotive giants BMW were on the works to make Adesanya the ambassador of the brand in New Zealand, but since Adesanya has gotten into murky waters, they decided to ditch the deal.
"Due to the comments made by an athlete online, we have reviewed our pending association with said athlete and we have decided not to push forward with a specific ambassador for the brand at this time in New Zealand," an official statement from BMW read. (H/T Marca)
It all started when Kevin Holland, who was recently defeated by Derek Brunson at UFC Vegas 22, accused Adesanya of being on steroids. The latter's deleted Instagram clip was the response, but it brought down massive reprisal on the 31-year-old.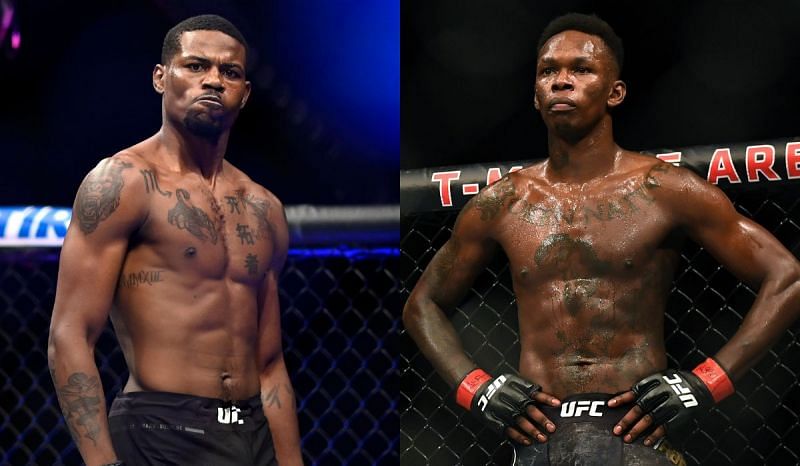 ALSO READ: Gervonta Davis accused of 14 criminal charges from hit-and-run, may face prison up to 7 years
Alongside the online backlash, the Deputy Prime Minister of New Zealand Grant Robertson also condemned Adesanya's comments, stating that sensitive topics like rape or anything relevant should be taken very seriously rather than humor.
"I'm sure Israel understands that, I believe he has deleted the tweet in question. It will be up to the UFC as to what they do," Robertson said on Radio New Zealand, "but I would certainly be making clear to him, and to anybody actually, that we have to take rape seriously. It's not an issue that anyone should be making jokes or flippant comments about at all."
Adesanya apologized publicly via a statement on Twitter, admitting that he had "crossed the line" during the verbal altercation with Holland.
"Last weekend fight talk escalated to a point in which I crossed the line. I understand the gravity of this word and how it can affect and hurt other people apart from my opponent, although that was never my intention," Adesanya said in a Twitter post, "I am still to growing under the spotlight, and I take this is as a lesson to be more selective with words under pressure."