Matchroom MD Eddie Hearn has a concern about WBC middleweight champion of the world Jermall Charlo (32-0, 22 KOs), that he starts picking more elite opponents in his future fights so he doesn't depreciate in value and become like Terence Crawford.
Charlo is coming off of a 12 round unanimous decision victory over Mexican boxer Juan Macias Montiel, the fight which took place on 19th June at the Toyota Center, Houston, Texas, which marked the champion's fourth title defence.
Although Montiel was the heavy underdog and was estimated to be no match for the "Future of Boxing" in the squared circle, the fight turned out to be more competitive than what was anticipated and despite leading through all the rounds, Charlo finished the fight with a swollen right eye.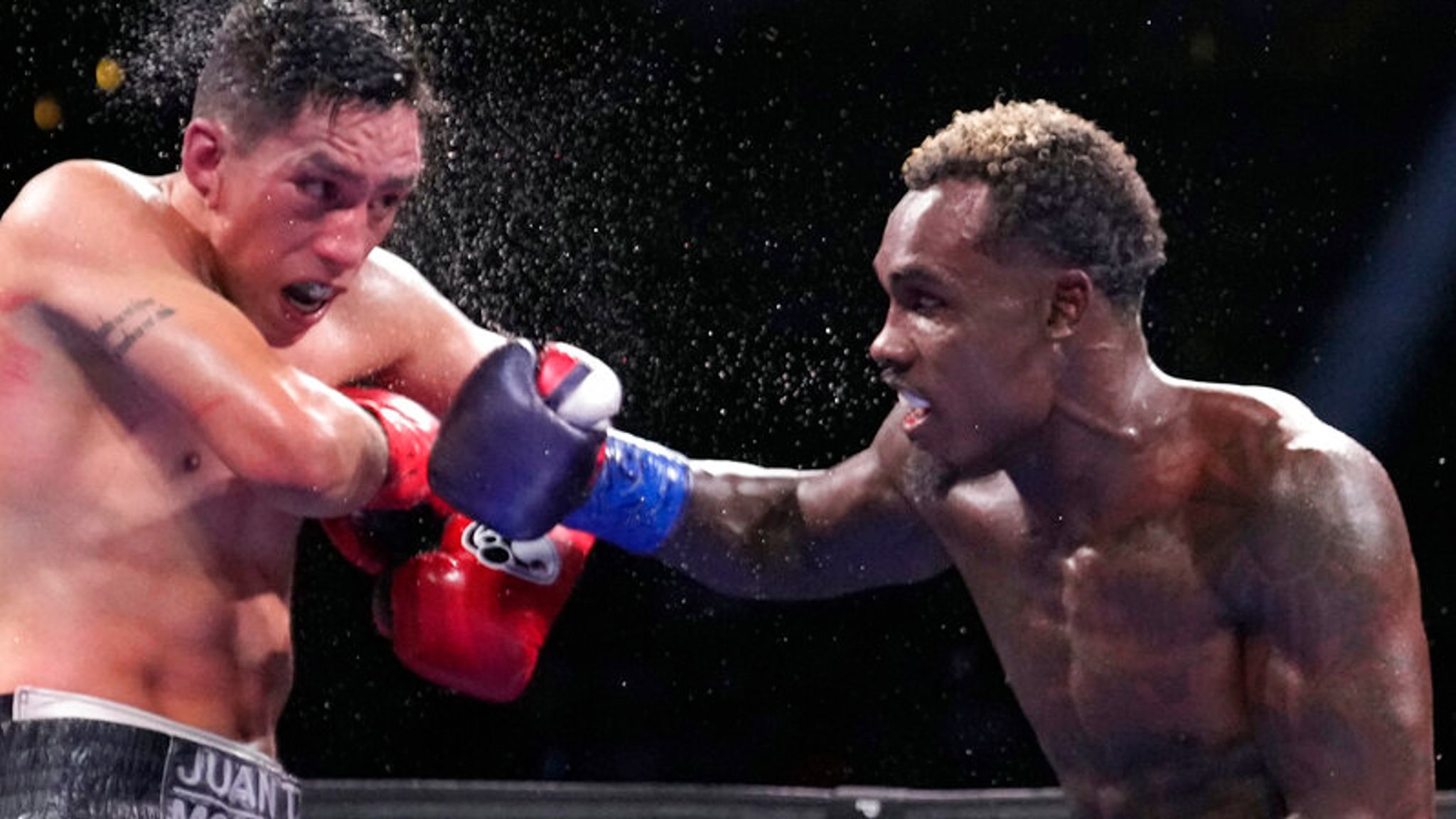 Eddie Hearn hopes "something can be done" to make Charlo vs Andrade happen
Now, as there are talks ongoing to pit Charlo against WBO middleweight titleholder Demetrius Andrade (30-0, 18 KOs), Eddie Hearn wants Charlo to step up his game inside the ring and retain his brilliance as an elite pugilist.
"I think they were a bit lucky with the Montiel fight, to be honest with you," Hearn spoke on the DAZN Boxing Show recently, "because Montiel is not an elite level fighter, and although Charlo won virtually every round, it was an OK fight, it was quite competitive. Charlo has to be careful that he doesn't start fighting to that level because he's a brilliant fighter." 
Bringing out the example of WBO welterweight champion Terence Crawford, Hearn said both Charlo and Andrade need to take up more elite options in the ring, and a unified middleweight title fight between the two can be beneficial for both of them, as the Briton himself has been trying to get "Boo Boo" Andrade big title fights.
"When you're Charlo, you've to be careful that you don't almost become a Terence Crawford and keep taking these fights that are going to deplete your value," Hearn went on, "He's in his prime, Charlo, so is Demetrius, but the more they keep taking those kinds of fights, the more they're going to miss their boat, and the more they're going to miss their prime. So, I just hope that something can be done to make that fight." 
Recently, Hearn had claimed that he had word from Stephen Espinoza of Showtime that Charlo is not linked with the promotion and can fight in any platform, which clears the road for a potential Andrade clash.