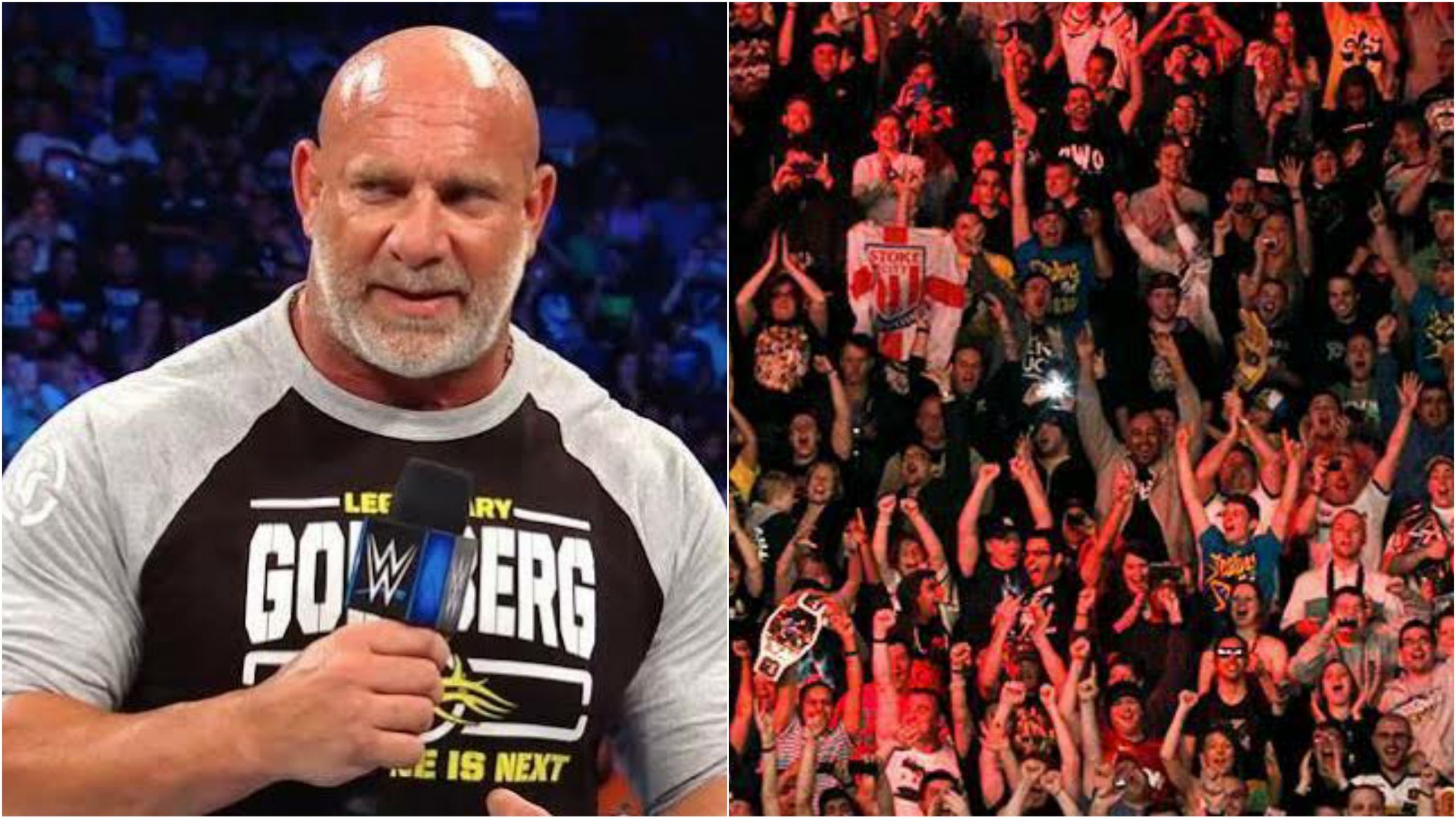 Advertisement - Please Continue to Read Below
Goldberg, the veteran WWE star has noticed a major difference in the behaviour of the fans over the past few years. During a recent interview with Bleacher Report, he reflected upon the changes in the nature of fans.
Goldberg comments on wrestling fans
Goldberg rose to prominence when he debuted in 1996 and a lot in the pro wrestling business has changed since then. During the interview, he talked about the changes he has observed over the past 25 years.
The former WWE Universal Champion went on to explain how the wrestling audience has changed the way of consuming the sport and their desire to take control of what they want to see.
Goldberg believes that the fans are less respectful these days than what they used to be back in the day. Their desire of changing the momentum of the show and dictating the same are the things he has noted. He said the fans in the past would only want to get entertained rather than wanting to take control of everything.
ALSO READ:Vince McMahon reportedly wants "big guys" to train at Performance Center
The former WCW star said, "They're not nearly as respectful as they used to be. I think it's more about how they can turn the momentum of the show as opposed to actually being a part of it. "
He added, "They actually want to dictate more so than in the past. They were content just sitting back and being entertained as opposed to dictating what's going on. That's really the biggest difference for me is the crowd."
Goldberg has dealt with aggressive crowd in the past as well, be it in the match against Brock Lesnar at WrestleMania 20 or against The Fiend when he dethroned him off the WWE Universal Championship.
Fans had expected that he would put over The Fiend but got hold of the title instead. This had caused the Hall of Famer to receive heat from the fans and the decision was harshly criticized. This could be one of the reasons that the WCW icon took a shot at the fans.
Goldberg was recently rumoured to be having a bout with 'The Tribal Chief' Roman Reigns and it is to be seen if WWE actually makes it official in the near future.
If you like reading about MMA, make sure you check out MMAIndia.com
Also, follow India's biggest arm wrestling tournament at ProPanja.com
Also Read: