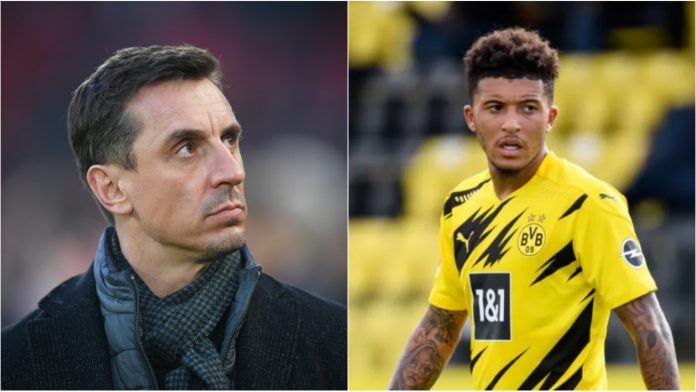 Advertisement - Please Continue to Read Below
Gary Neville, the Manchester United legend has opened up about the Red Devils' summer transfer business and the 45-year-old is not pleased about the club's long transfer saga of Jadon Sancho, the Borussia Dortmund star.
Jadon Sancho left Manchester City at the age of 17 and joined Dortmund in 2017. He has been performing remarkably since then and attracted some interest from the big clubs.
Borussia Dortmund initially wanted €140m for the English player, should he joined Old Trafford. But they seemed to be settling for €105m plus add ons.
He could have earned about £250,000 a week. However, Manchester United could not bid by August 10, the deadline given by the German club.
Sancho has put up an impressive performance last season scoring 17 goals and 17 assists in 32 Bundesliga matches.
"There can't be just one player you're chasing", says Gary Neville
Gary Neville spoke to PA news agency, "That's been the frustration with Sancho.
The fact that it's dragged on. Just say to Dortmund 'leave him there' and go get another player."
"There are plenty of players around, there can't be just one player you're chasing.It is frustrating but I do think United have been better in these last couple of seasons, more careful and not making mistakes either."
Gary Neville urged, "If you can't get a deal done (for Sancho) you have to move on. You certainly have to give hard deadlines on players."
Gary Neville is not impressed with the business done by Manchester United, during the summer transfer window.
He discussed how the club clings onto one player for signing at a low price. But, due to poor negotiations, they eventually end up paying a high price for the same.
He said, "Like everyone else they had three months off because of coronavirus, so I don't think it should be the case they didn't have the resource or time to get things done."
"Chelsea got their business done, City have got three or four pieces done. I don't think timing's the issue."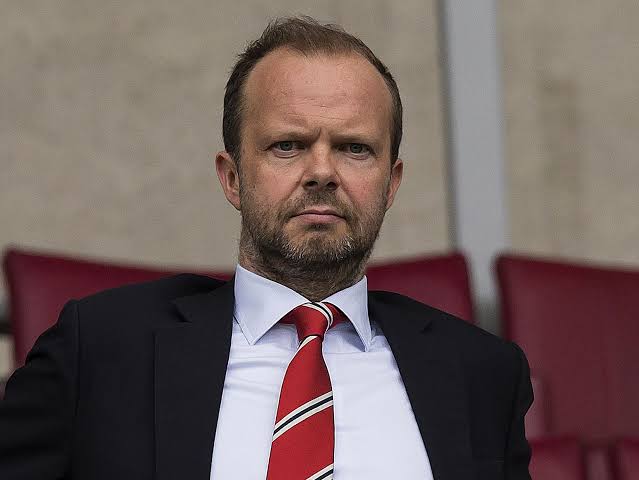 The former Manchester United defender explained, "It's just a thing with United that every time they go for a player in the last four, five, six years it feels they are a little bit desperate. They think they can hang on but they always pay it (the asking fee) in the end."
"That's sometimes where I think you can take control, give a hard deadline and say 'we're moving away from this deal.'
Manchester United is set to begin the Premier League 2020/21 season when they host Crystal Palace at the Old Trafford.
If you like reading about MMA, make sure you check out MMAIndia.com
Also, follow India's biggest arm wrestling tournament at ProPanja.com
Callum Wilson reveals Goal! movie as inspiration behind Newcastle switch
https://www.thesportsroom.org/james-rodriguez-signs-everton-25-million/