There has been not a man who has been able to conquer Floyd Mayweather inside the squared circle. The fifteen times world champion, who held titles across five different weight classes, retired from boxing after an impeccable 50-0 career, setting a benchmark of perfection when it comes to sparring, especially with his spectacular defense techniques which has made him the greatest defensive boxer in history. Even though "Money" rarely found himself in trouble in the ring, Mayweather faced his biggest threat outside the ring and it was brought about by none other than his former manager James Prince aka J Prince.
J Prince took the violent approach to get paid the money he was "entitled to"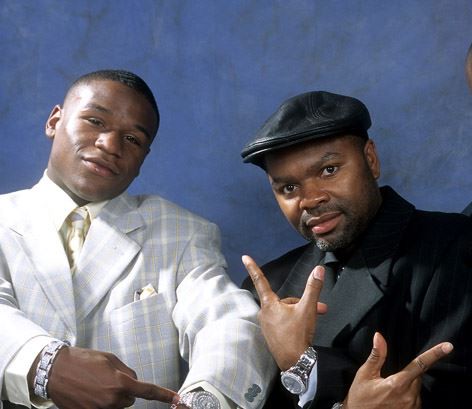 J Prince, the CEO of the Houston based record label Rap-A-Lot who is best known in the music industry for having introduced Canadian rapper Drake to Lil Wayne and even managed former two division world champion Andre Ward, was the manager of Floyd Mayweather in 2003, when Mayweather had his 'Pretty Boy' persona.
Mayweather, at that time, was the WBC and The Ring lightweight champion, having secured back to back wins against José Luis Castillo twice throughout 2002 and was set to face Phillip N'dou of South Africa for his next title defense, with an assured fight purse north of $3 million dollars.
At the same time, Mayweather's contract with Prince was soon to come to an end and it was revealed that the WBC champion was deliberately pushing back his fight against N'dou until the contract would have expired. This had struck a nerve with Prince, who was about to lose the $600k he was assured as part of the fight contract.
Floyd Mayweather took the help of Bob Arum
Prince had sent some of his goons to Mayweather's gym and they had assaulted some of the boxer's associates with baseball bats, including Leonard Ellerbe, the CEO of Mayweather promotions. Upon reaching his gym, Mayweather panicked seeing the massacre and blood that his manager's goons had caused there, and reached out to Top Rank CEO Bob Arum to pay Prince the $600k. Arum himself had detailed Mayweather's tumult with Prince in an interview with by Chris Yuscavage of Complex.com back in 2016.