Lewis Hamilton has been praised in recent weeks for his stance in support of racial equality. With Hamilton being the only black driver on the grid, he has been greatly admired by fans and racing critics for his actions on and off the track, and now F1 boss Jean Todt had high regard for the six-time World Champion.
After the end of the British GP, record 7- time champion Hamilton praised the staff at Silverstone for having a more "organised" display before the start of the race.
Mercedes' change to a black livery this season was initiated in support of the Black Lives Matter movement. Hamilton took a knee with 12 other drivers before the British Grand Prix on Sunday.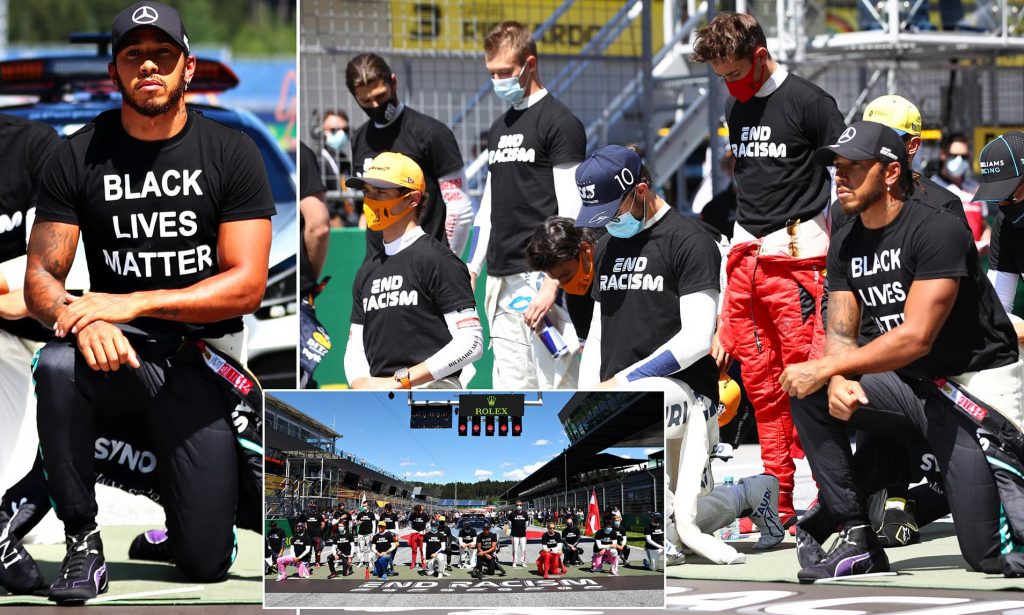 F1 boss Jean Todt had a lot of praise and admiration for Hamilton
"I respect somebody who has belief and who tries to use his image, his voice, his leadership to protect something."
"I admire people who engage where they believe they can bring something", added Todt.
Todt said that he was more than happy to provide a platform to address racial inequality, but insisted that such demonstrations shall remain "apolitical" and it is a choice that should be respected.
F1 CEO and executive chairman Chase Carey has donated $1 million towards the cause, while the FIA donated an additional $1million. George Floyd's killing re-ignited the massive movement fighting against racism and Hamilton decided to use his massive platform to support the cause.
The driver from Stevenage, England went through various hardships to make it to the top and believes that racism is something that needs to be completely eradicated from the world.
"What is really important is to keep that up because we have this incredible platform with so many people watching.
"Every single one of us needs to be reminded every now and then of how serious things can be so that people are aware.
"And what is more important is that F1 follows through and how they said they are going to try to attack these things within our industry.
"That is an ongoing discussion, but I feel really confident to see everyone's view and moving towards it", said Hamilton in a recent interview during the 2020-21 season.
The FIA started an initiative called 'We Race as One' this year to combat racism in motorsport. But, Hamilton had earlier criticized other drivers after the race in Hungary and was frustrated at the lack of unity displayed.
No other black driver has made it to F1 and hence there's no greater role model for aspiring black drivers who want to make it big in motorsport.
It is a great initiative carried out by Hamilton and we hope that he is about to bring a change in the future of motorsport, if not globally with his wholehearted support.
ALSO READ:
Lewis Hamilton wins record 7th British GP, nears all time great Michael Schumacher's Records