Advertisement - Please Continue to Read Below
The former WWE star Maria Kanellis recently accused WWE Chairman Vince McMahon and co. of spreading false rumors about her to media outlets prior to her release from the company last year.
Maria Kanellis opens up on Vince McMahon and her departure from WWE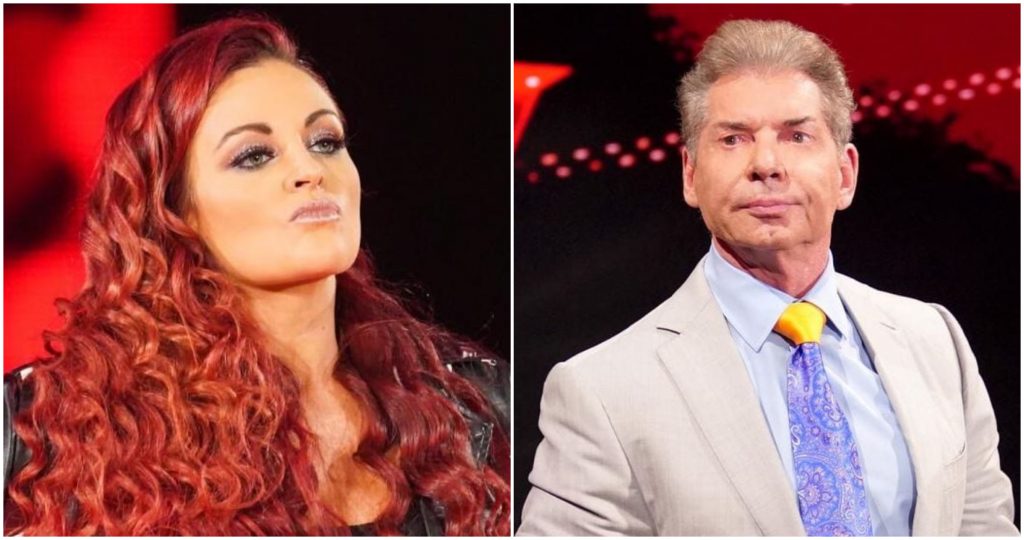 Maria Kanellis had a fine stint in WWE after she made her return to the company in 2017. She made her comeback after a seven-year hiatus from the company but her final days in the company saw a slumped storyline featuring her with real-life husband Mike Bennett, where she alleged that Mike wasn't the father of her child.
WWE Chairman Vince McMahon looks over the contracts of the talents in the company. Maria Kanellis recently joined in for an interview with Shakiel Mahjouri of Cageside Seats, and she reflected on her departure from the company and what led to it.
She stated that WWE knew that she was going to have another child when she and Mike signed new contracts. She accused that Vince McMahon's company had spread rumors to different news outlets as they started reaching out to Kanellis.
Here is what Maria Kanellis said:
"We signed our contracts, found out I was pregnant two weeks later. So while we were negotiating we were trying to get pregnant. They signed us anyways. OK, not my fault. From there, I started getting direct messages from different news outlets. 'Oh, did you not tell them blah blah, blah.' Those rumors are coming directly from WWE and they are just trying to make us look bad so that when they release us they can feel better about it?"
Maria said that she offered to restructure her contract, but Vince McMahon and WWE offered more money than her existing contract. She added:
"But we give them every opportunity to restructure my contract or not pay me as much. They came with more money. That's not my fault. And so those are the facts."
In the same interview, she revealed that WWE had promised them that they would feature on the RAW after WrestleMania. But WWE didn't use the couple for four months and both of them were at home. She also revealed regretting her return to the company
The couple were alongside many other employees of the company who were released due to budget cuts amid the COVID-19 pandemic. Back in last December, ROH announced the return of Maria through their social media platforms, as Maria introduced "The Experience", where fans could discuss ROH online.