NBA center DeMarcus Cousins, who was recently waived off by the Houston Rockets, is speculated to join Los Angeles Clippers on a 10-day contract, latest reports have asserted.
The first claim about DeMarcus Cousins' upcoming contract was made by Shams Charania of The Athletic and Stadium, who revealed that the Clippers is set to pick up the four time All Star after he clears the health and safety protocols.
The 30-year-old free agent was recently reported to have gone into the NBA isolation on Tuesday and must churn out six negative COVID-19 test results before he can pen the 10-day contract with the Western Conference heavyweights.
DeMarcus Cousins gets a chance to revive his career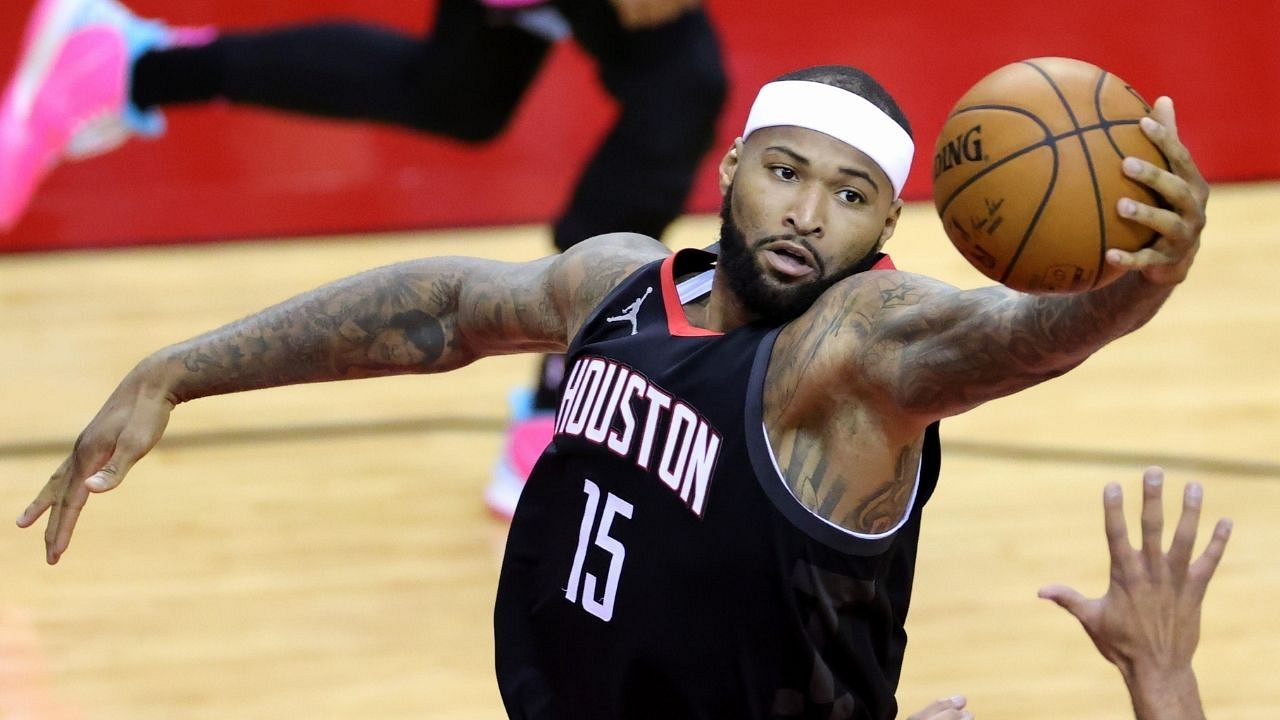 After missing the entirety of the 2019-20 NBA season due to an ACL injury, Cousins signed a one year contract with the Rockets on 1st December last year, only to make 25 appearances for Stephan Silas' struggling side in less than three months before he was released on 23rd Febraury.
In his short stint with the Rockets, Cousins clocked an average of 9.6 points and 7.6 rebounds in 20.2 minutes of game time but shooting only 37.6% from the floor. Soon after parting ways with the Rockets, ESPN's Tim MacMahon reported that the settlement between the player and the club was mutual.
Now soon to return to action with the Clippers, DeMarcus Cousins has earned himself a chance to revive his career after sustaining multiple career injuries and lacklustre form. The Clippers, who are currently playing without the injured Serge Ibaka, Cousins might just be the Center option Tyronn Lue seeks.
A 2010 first-round draft pick out of the Kentucky Wildcats, Cousins joined Sacramento Kings on a $7 million contract in July and became the Rookie of the Month for July during the NBA Summer League.
Cousins was named in the All-Star four times in his career, twice during his stint with the Kings (2015 and 2016) and after joining New Orleans Pelicans in 2017, he became an All-Star once again in the same year as well as in the following one. On top of that, he clinched a gold at the 2016 Summer Olympics in Rio.
In July 2018 he signed up with the Golden State Warriors but suffered a torn left quadriceps injury during Game 2 of the first round of the playoffs in April 2019 and was ruled out indefinitely. However later in July, Cousins arrived at Los Angeles Lakers and reunited with his former Pelicans teammate Anthony Davis, only to miss out the entire 2019-20 season after injuring his ACL during an offseason pickup game in August.