The super-middleweight division of professional boxing has finally had its undisputed champion Canelo Alvarez crowned on 6th November. The Mexican maestro, going into the fight as the WBC, WBA (Super) and WBO champion defeated Caleb Plant via 11th round TKO to add the IBF belt to his collection. Now, the question that has taken centre stage is, who will Canelo target up next, will he remain at 168 or target another division? In the meantime, David Benavidez believes that not only Canelo will take the first option, but also feels that he will be the undisputed champion's next opponent.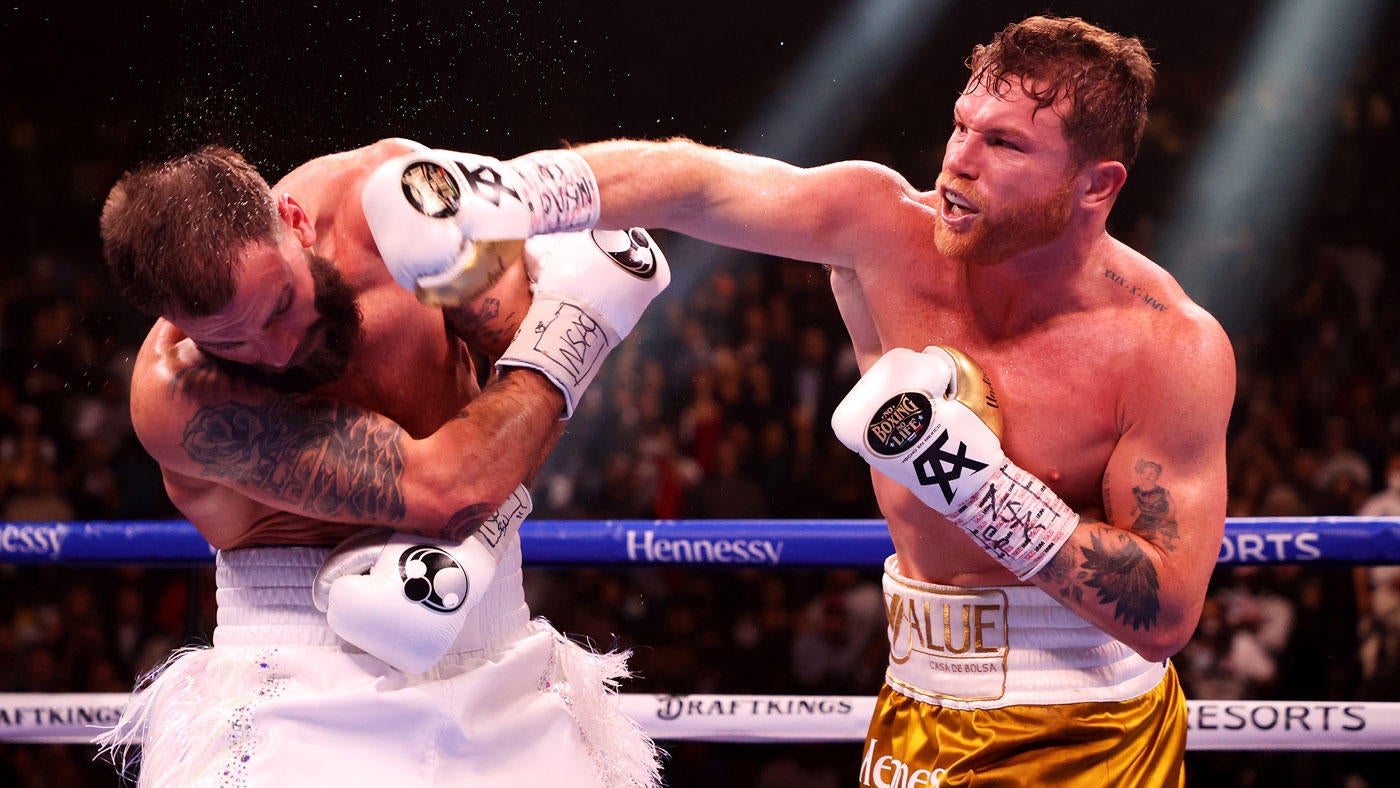 Just days after Canelo Alvarez defeated Caleb Plant, Showtime President Stephen Espinoza revealed a conversation he had with Canelo's team, and according to the team, they are eyeing Canelo to fight either David Benavidez at 168 or make a return to middleweight and take on the reigning WBC champion Jermall Charlo.
Who else does Canelo have left to fight at 168: David Benavidez
On hearing this, Benavidez revealed in an interview with BoxingScene.com that he himself feels confident that Canelo's team will pick him up next over a move to middleweight and Charlo.
"Honestly, I feel like I'll get that fight because who else does Canelo have left to fight at 168?," said Benavidez in the interview, "I feel like I'm the only true candidate left. I feel like I'm the only one left with the experience in this weight class to have earned the opportunity to fight against him. So, I feel like I'm front and center."
Coming off of the wins over Callum Smith, Avni Yıldırım and Billy Joe Saunders, Canelo was the clear favourite to win his bout against Plant, which took place on 6th November at the MGM Grand Garden Arena in Las Vegas. Having exhausted most of the top drawers at 168, the undefeated 24-year-old Benavidez does seem as a plausible option for Canelo, and "El Bandera Roja" himself believes it to be a fight pulling a lot of attention.
"I feel like there's a really big opportunity for me. I feel like there are a lot of big fights on the horizon for me, so I'm gonna keep working hard. That Canelo fight is a potential big matchup that the people wanna see. I will be extremely ready for it when the opportunity comes. I feel like, you know, I've got a lot of power. I have as much power as Canelo. I've got footwork, speed, you know, and I'm a volume puncher, a combination puncher. And yeah, I feel like I have a lot of belief in myself and I feel like this is the fight people wanna see, so I'm excited to make it happen," Benavidez added.
Highlights:
David Benavidez feels he will be Canelo's next opponent at super-middleweight