According to WWE Women's Tag Team Champion Charlotte Flair, "The Empress Of Tomorrow" Asuka is the centerpiece of Monday Night Raw.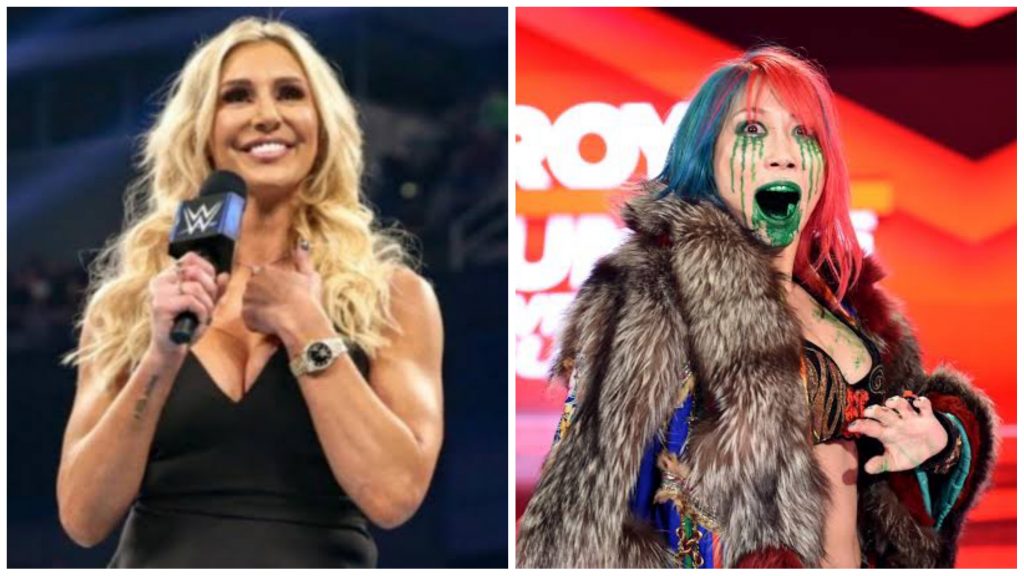 ASUKA IS CURRENTLY A DOUBLE CHAMPION
Asuka is currently a double Champion in WWE by virtue of her holding the Raw Women's Championship and the aforementioned WWE Women's Tag Team Championships at the same time.
Having created a partnership of sorts, she and Lana were originally supposed to take on Shayna Baszler and Nia Jax at TLC for the Women's Tag Team titles. However, in the following week, Lana would be attacked by Jax and Baszler, injuring her and leaving her unable to wrestle at TLC. The multiple times Women's Champion revealed Charlotte Flair as her new partner, and they would go on to defeat Jax and Baszler to win the tag team titles, making Asuka a double champion, and the first woman to hold the Women's Tag Team titles with two different partners.
CHARLOTTE FLAIR SPOKE ABOUT HER RETURN AT WWE TLC
While speaking to WWE's The Bump, Charlotte Flair discussed her return at WWE TLC. She spoke about the return and the title win as the rivalry between them to come full circle. Flair was, of course, the wrestler to defeat Asuka at Wrestlemania 34 to break her 900+ days undefeated streak. Flair even wore the same boots which she wore at the event to emphasize on the history.
"Seeing the rivalry with Asuka come full circle, that's what made it special. Not necessarily winning the titles, obviously, that was a bonus, but I wore the gold when I faced her at WrestleMania 34 as a nod to her. I wore the same boots, I just added the white robe, but with the gold accent," Flair said.
Flair said it was amazing to see her transform from a mountain for her to climb to being the other half of a tag team Championship-winning duo. Being with her and watching her throughout the Covid-19 era made Flair certain that Asuka was the centerpiece of Raw, who held the show together and worked as hard as possible.
"Being out there with her and truly watching her through the COVID era, being the centerpiece of RAW and holding it together and just working her butt off, I was just proud to be there with her," Flair said.