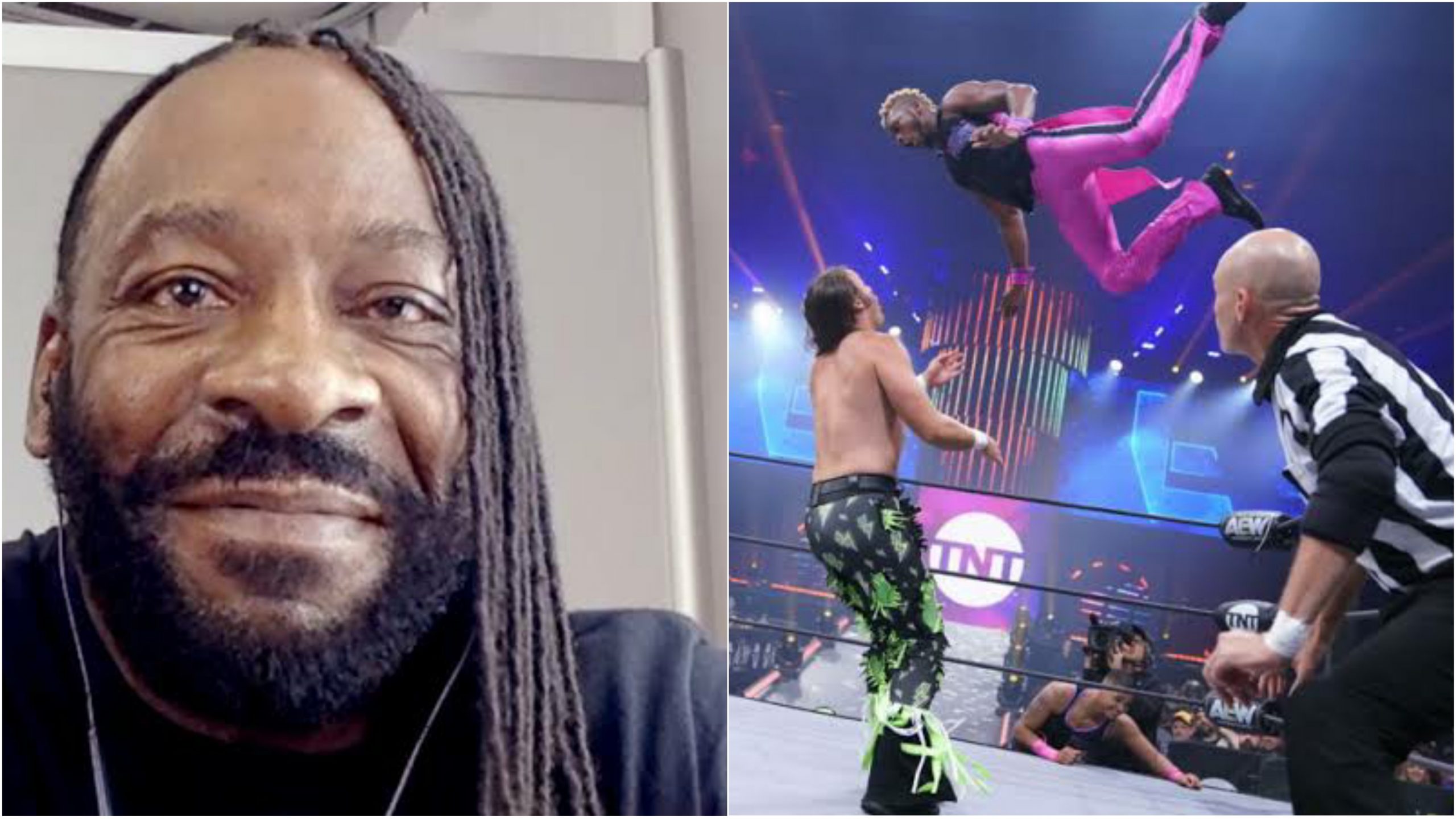 Advertisement - Please Continue to Read Below
Booker T, the former WWE star recently responded to the comments made by another former WWE star, Bully Ray who said AEW has glaring issues that he doesn't see in NXT.
Booker T comments on AEW
NXT and AEW are already part of the Wednesday Night Wars as both the shows air at the same time on different channels and have a healthy competition over their quality of the shows.
On a recent episode of the Busted Open Podcast featured Bully Ray and Dave LaGreca, where Ray mentioned the physicality and the quality work in the ring is better in NXT than AEW.
He said: "A lot of times you watch AEW and guys and gals are missing stuff. It can get indie-rific at times and the NXT product is a lot more polished and the work rate is extremely tight."
Now, Booker T on The Hall of Fame Podcast said that AEW are trying their best to present wrestling in a different way than the traditional way wrestling has been showcased.
The WWE Hall of Famer went onto explain that pro-wrestling is nothing like MMA or boxing and it is completely 'entertainment based'.
He said that all the matches would not be the same as it involves a mix of independent circuit wrestlers and the experienced ones. He also clearly said that wrestling is always about presenting the same thing in a unique way.
Booker said: "One thing you can rest assured on with AEW is not every match is going to look the same because those guys are a fluctuation of Indy guys and more experienced guys like [Jon] Moxley going to look totally different than some of the other guys. Wrestling is what I always say, to be able to do the same thing everyone else is doing a little different."
Booker T comments on TNA's uniqueness back in the day
Booker T noted how TNA presented their show in a different way when they introduced six sided ring and attracted viewers.
Plus, it also featured young talents like AJ Styles and Samoa Joe, who went onto become top stars in the business. He compared it with what AEW is trying to do.
He added: "I agree with [Bully Ray] in a lot of aspects, but in this business you've got to be able to figure out how to do the same thing everyone else is doing a little bit different, and I think that's what AEW is doing."
With the talents and quality of wrestling AEW presents, they have the potential to become a huge company in the coming days.