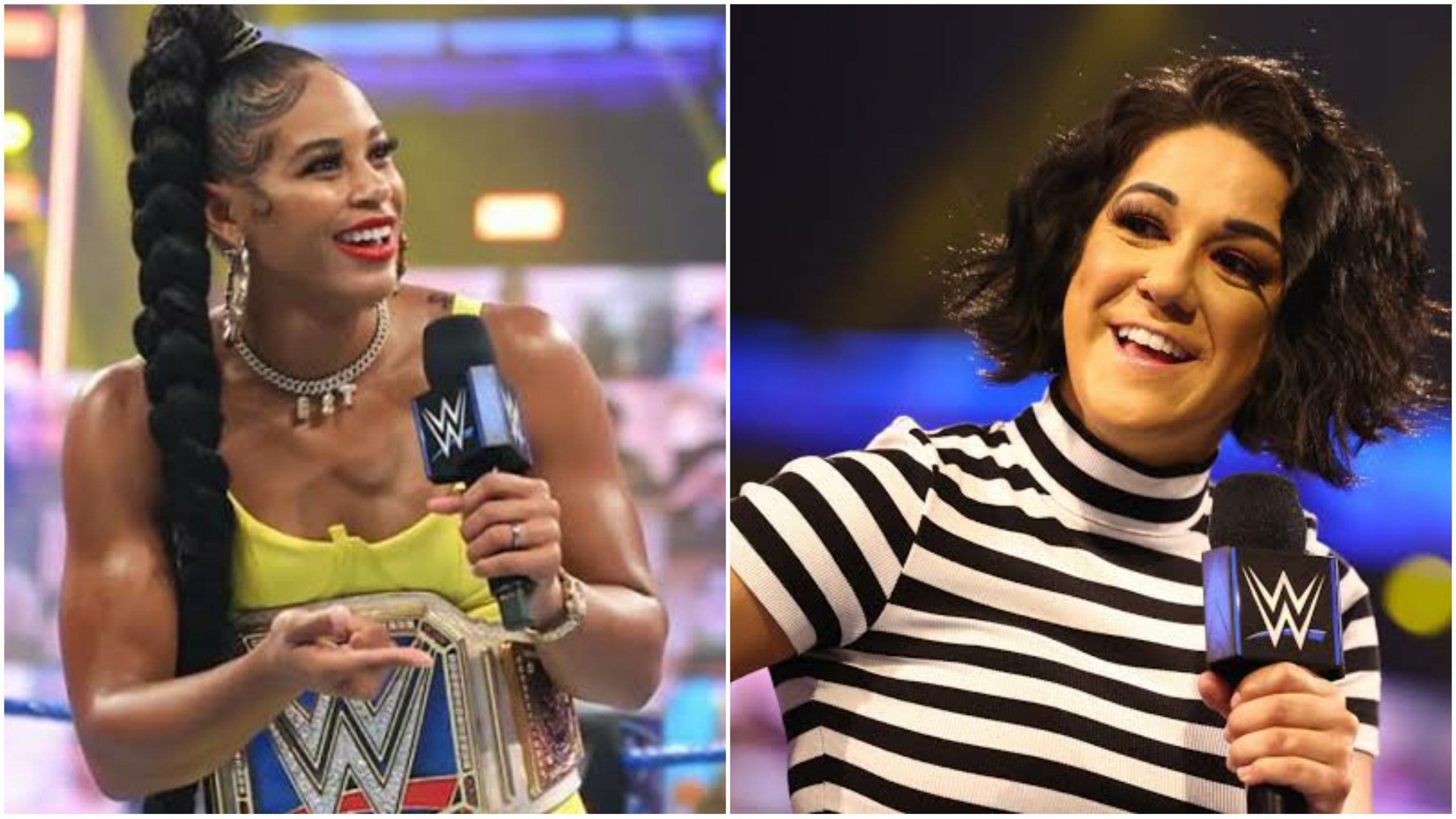 Advertisement - Please Continue to Read Below
WWE star Bayley and SmackDown Women's Champion Bianca Belair have been entailed in a fierce on-screen rivalry recently, but 'The EST of WWE' did not hold back from praising the SmackDown star.
Bianca Belair discusses how Bayley made her 'better '
Bianca Belair won this year's Women's Royal Rumble match and went on to not only headline Night one of WrestleMania 37 against Sasha Banks but also captured the SmackDown Women's title in a historic match.
She recently joined in for an interview with Sports Illustrated and described how Bayley prepared her for her Royal Rumble and WrestleMania victories, and then helped begin her title reign in April.
Belair said that Bayley was responsible to help her gain the momentum leading up to the couple of important matches of her career and further helped her cement her position as a top star on the blue brand. The SmackDown Women's Champion said:
"She's been there every step of the way for me until now. She gave me momentum going into the Royal Rumble, we came full circle after WrestleMania, and she helped show the SmackDown universe who I am. She brought out a whole new side of me at Hell in a Cell."
Bianca Belair also stated that the former SmackDown Women's Champion played a huge role in her success and working with her only helped her get better everytime they stepped foot in the squared circle. She said:
"Fighting Bayley after winning the title at WrestleMania was perfect. I've been very fortunate to work with her. She has contributed to so much of my success. She's made me better, and I'm going to carry that forward and carry that through."
Bianca Belair hails Bayley as the locker room leader
Bayley recently suffered an unfortunate torn ACL injury during the mandatory training session at Performance Center prior to the return of the fans in attendance.
She was scheduled to face Belair for WWE SmackDown Women's Championship in an 'I Quit' match at Money In The Bank, that was nixed due to the injury. With the injury, Bayley is set to be out of action for the next nine months.
Belair also said Bayley is the locker room leader and a legend in the making. She also added how they're "going to miss her so much while she's out."