The Premier League is here with us; this is the time professional bettors make high returns. If you have not been wagering actively, this is the time to use your Ripper casino bonuses and try your luck.
Most beginners are reluctant to bet on sports and miss out on good bets. However, if you can think like a professional, there is much to gain from the activity. Professional gamblers follow strategies and strict rules to boost their bankroll.
It is never too late to start. Identifying ways to sharpen your wagering skills can take you where you want to be by making your gameplay better and more enjoyable. Here are tips that work for professional gamblers that can help you wager better in the premier league games.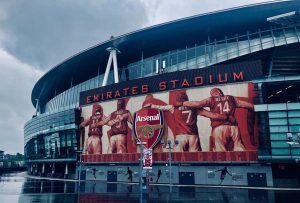 1. Manage Your Bankroll
Before you even set up a wagering system, manage your bankroll. This will set the tone for your betting experience. Professional gamblers are keen on this element of gambling, and it is safe to say it is part of what inspires their success.
Have a "unit" system and stick to it. Have an overall budget for betting and divide it into several units. For instance, if you are working with $1000, divide it into 100 units.
Use one unit for every match and only increase it if you strongly feel confident about a game.
It is best to avoid risking more than one unit for every game. More so, it will leave you with more units to bet on other matches.
Never mistake using something like 40% of your bankroll on a single game. By betting that much, you risk depleting your bankroll.
2. Choose a Licensed Betting Site
Online casinos and sportsbooks are becoming a staple among gamblers and gamers. As the number of gamblers increases, there is a rise in online betting sites. Note that not all these platforms are secure. The value of the US online gambling industry alone is expected to hit $142 billion by 2026. It is important to stay vigilant as this growth puts gambling sites on hackers' radar.
To have a smooth time wagering on your favorite teams in the Premier League, ensure you create accounts with licensed and regulated casinos and sportsbooks.
3. Research
When it comes to sports betting, information is everything. Research and analysis will help determine how a team performs without a specific player. How do the teams play when they don't make the first score?
You can also analyze the long-term performance of the teams in a match and their short-term trends. Team news is also important to look out for.
For instance, you should know the player who has been suspended or has an injury. With this information, you can assess their absence's influence on the team's performance.
Leverage all the information and data before you wager for a team.
4. Monitor Your Betting Records
Professional gamblers keep a record of all the bets they place during a given period. You can distinguish your most successful and least successful bets by keeping similar records. This will shed light on the winning patterns of your favorite teams.
You can use your records' trends to improve your weaknesses and enhance your strategies. This data can serve as a great advantage for subsequent bets.
5. Control Your Emotions
Most football fans are emotionally invested in their teams and matches. However, if you let these emotions have their way when betting, you could lose a lot. Knowing how to control your emotions can benefit you when betting.
Emotional bettors have poor judgment and often end up wagering on their team to win, even when the possibility of losing is high. Emotional bettors also tend not to accept losses and impulsively place wagers in a bid to redeem losses. This can lead to stress, cause frustration and deplete your bankroll.
How can you control your emotions? The first step is bankroll management. When you have a budget, you are less likely to chase losses.
Avoid wagering on chain wins, as it can lead to reckless betting, and there is also no guarantee of winning.
6. Shop for Sportsbooks with the Best Lines
Sportsbooks and betting sites vary, and they offer different offerings. Sportsbooks may have different lines for various reasons. For instance, they can have different lines when one side gets more action than the other to balance.
When a team loses a player due to injury or suspension, it could also affect the spread.
Comparing several sportsbooks will help you get the best offering. When you get better odds, you maximize your wins. Better odds also mean less investment for better returns.
You can get better point spreads through line shopping, which can boost your win rate.
7. Be Knowledgeable About Football
Betting professionals are also experts in the games they wager. You should understand football and the rules to make the most of your bets. Know the strengths and weaknesses of the different players, types of bets, schedules, penalties, and other components of betting the matches.
Take the time to understand the sport, and you will have an easier time wagering.
Conclusion
Becoming a football betting expert does not happen overnight. You should be patient and ready to work your way up. The 2022/2023 Premier League season is an opportunity for you to explore football betting, learn about the sport and take lessons from your wins and losses.
Use the tips above to get started on this exciting journey.