Advertisement - Please Continue to Read Below
Cristiano Ronaldo and Lionel Messi are two of the best players the beautiful game of football has ever got and witnessed by the whole world. But the question of being the G.O.A.T always remains among the fans. Arda Turan, former Barcelona player has chosen his G.O.A.T.
"Lionel Messi does everything", says Arda Turan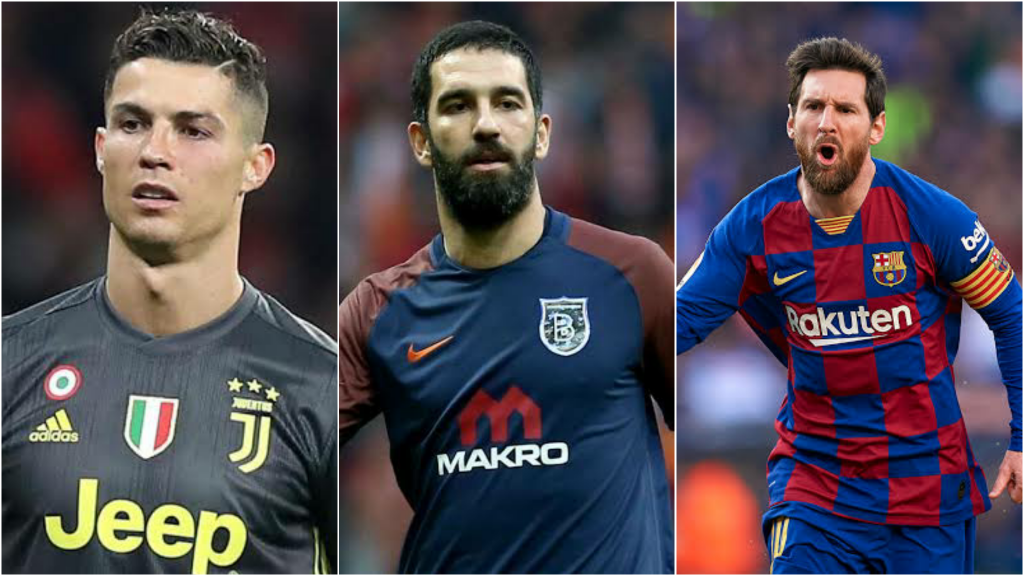 Arda Turan claims Lionel Messi to be better than Cristiano Ronaldo. Both the players have dominated football for more than a decade now. However, Arda Turan finds the Argentine to be better in all aspects of football.
Arda Turan has observed Messi from the closest view possible during the three seasons he had spent at Camp Nou. He said, "Messi is present in every moment of football. He can dictate the game in every aspect."
Arda Turan prefers Lionel Messi because his display of, on field intelligence,vision and passing skills are remarkable.
He added,"There's nothing bad to say about Ronaldo but he's a goalscorer, albeit a very special one. Messi does everything in this game. He does things you can't even imagine to do. His intelligence, his vision, his passing are all much different. And every person I have talked to about this agrees with me."
"Except the people who are close to Ronaldo, his team-mates, who say it's Ronaldo as they answer politically. Ronaldo is my friend and it's not my place to question his quality. But I think Messi is better",the Turkey International further added.
Arda Turan joined Barcelona from Athletico Madrid back in 2015. He had won one La Liga title and two Copa del Rey titles along with Messi,during his time at Barcelona. The 33 year old is also popular for his dribbling skills and ball control. Aged 21, he captained Galatasaray for 2009/10 campaign. He has 100 caps for his National team Turkey and has netted 17 goals in the National jersey. He is Turkey's fourth-most capped player of all-time.
After his time at Istanbul Basaksehir, Turan has re-joined his childhood club, Galatasaray that he left in 2011. Turan says it is an emotional return for him.
Arda Turan explained, "Emotions are very deep. Now is not the time to comment and talk too much. It's time for me to get on the field and fight. I would like to thank Mr. Mustafa Cengiz and members of the board of directors."
Turan wants things to improve and attain success with the club. He certainly misses the fans.
"I hope everything will be good: the most beautiful days, successful days again both in Turkey and in Europe. I miss the fans very much. I am waiting for the day I will meet with them. I hope to see you as soon as possible."
If you like reading about MMA, make sure you check out MMAIndia.com
Also, follow India's biggest arm wrestling tournament at ProPanja.com
The Exile continues: Arsene Wenger rejects Barcelona's offer to replace Setien
Mysterious third player in Chelsea's academy picture revealed to be playing England's eighth division