33-year-old Swedish actress Alicia Vikander, who stole the limelight with starring as Lara Croft in the 2018 Tomb Raider reboot movie, came up with an update on the sequel, claiming that the project is now unlikely due to Amazon acquiring MGM last year.
Alicia Vikander says she is now "clueless" about the Tomb Raider sequel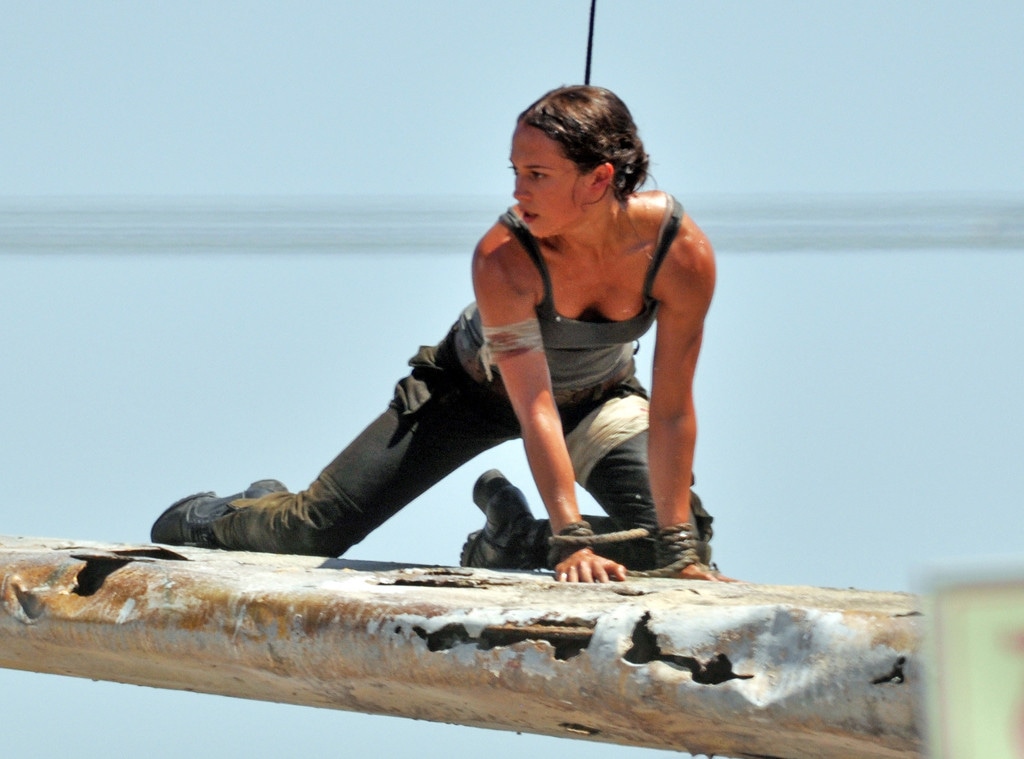 In a recent interview with Entertainment Weekly for her HBO series Irma Vep, Oscar-winning actress Alicia Vikander articulated on the highly awaited sequel of Tomb Raider, which will see Lovecraft Country developer Misha Green as the director.
As Vikander states that both she and Green are excited to work on the project, she revealed that after Amazon's $8.5 billion acquisition of MGM, the studio behind the film, she is now clueless on whether or not the sequel comes out.
"With the MGM and Amazon buyout, I have no clue. Now it's kind of politics," said Vikander "I think Misha (Green) and I have been ready, so it's kind of in somebody else's hands, to be honest."
ALSO READ: David Beckham announces docuseries on Netflix, here's everything you need to know
While she's still unaware of Green's script, Vikander stated that she is "excited to show the world," her work, adding that she is in love with what Green has done with Lovecraft Country.
In May last year, Green took to Twitter to reveal that she had already finished the first draft, as well as revealing the name of the sequel, "Tomb Raider: Obsidian", which she said was pending approval back then.
Still a long journey to production. Title's not even approved. 🤫😜
But first draft finished!!! 🎉🥳🎊 #TombRaider pic.twitter.com/wrKVUubM6I

— Misha Green (@MishaGreen) May 14, 2021
Aside from the Tomb Raider sequel, Green is also working on several other high-profile projects, which include being the script writer for DC's Black Canary movie featuring Jurnee Smollett.
In an interview with ComicBook.com last year, Vikander appreciated Green for being hardworking and was highly enthusiastic about the script, but said that the sequel was pushed back due to the ongoing COVID-19 pandemic.
"Misha [Green] is about to … A script is coming in very soon. She's extremely hardworking. And so, I can't say anything, because like you said, COVID kind of put everything just up in the air. But yeah, I'm excited to read scripts and hope that it's something that we'll find a way to make," she said.
"It's pretty amazing – we're, like, the same age!" Vikander told Entertainment Weekly in August last year, "It's pretty amazing – we're, like, the same age!" Vikander said. "I was like, 'Oh, I'm just now on a Zoom with an extremely talented woman that I think has done some incredible work.' It would be so amazing if we get to go and do this very big-ass film together, going to kick some ass in front of the camera and behind the camera, you know?"