Sports betting is a great way to add excitement to sporting events and can be a profitable experience if you know what you're doing. In order to get started, you'll need to find a sportsbook that accepts bets from your country. You can then deposit money into your account and start making wagers.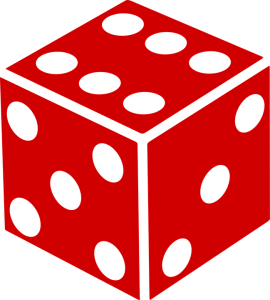 When betting on sports, there are a few things to keep in mind. 
Know the odds
This is critical because it will determine how much money you can win or lose on a bet. The odds are usually displayed as a number, such as 1.5 or 2.0. The higher the number, the higher the risk and potential reward.
For example, let's say you bet $100 on a team that has odds of 2.0. If the team wins, you'll get $200 back (your original bet plus winnings). But if the team loses, you'll lose your entire bet. Similarly, if the team you bet on has odds of 1.5 and wins, you'll only get $150 back (your original bet plus winnings).
Keep in mind that the sportsbook always has an advantage, so you need to make sure that you're betting with favorable odds.
Choose how you'll bet and where you'll bet
There are many different ways to bet on sports. The most common is moneyline betting, which simply means picking a winner. You can also bet on the point spread, which is the difference between the two teams' scores. For example, if one team is favored to win by 10 points, they must win by more than 10 for you to win your bet.
There are also many different places to bet on sports. You can go to a physical sportsbook, or bet online through a sports betting website or app. There are various mobile games that pay real money as well, which can be a fun way to bet on sports. Each has its own advantages and disadvantages, so it's important to choose the one that's right for you.
Additionally, you can bet on sports through a cryptocurrency sportsbook. These are becoming more popular as they offer many advantages, such as anonymity, fast transactions, and low fees. However, it's important to do your research to make sure the sportsbook is reputable before betting.
Know when to bet
This is another critical aspect of sports betting. You need to know when to place your bets in order to maximize your chances of winning. For example, if you're betting on a football game, you'll want to bet early in the week to get the best odds. The closer it gets to game day, the more the odds will favor the favorite.
This also applies to live betting, which is when you bet on a game that's already in progress. The odds will constantly change as the game goes on, so it's important to be quick and place your bets when the odds are in your favor.
For example, let's say you're live betting on a football game and your favorite team is down by 10 points in the fourth quarter. The odds favor them to come back and win, so if you bet on them now, you'll have a good chance of winning.
Manage your bankroll
This refers to the amount of money you have to bet with. It's important to set a limit and stick to it, as gambling can be addictive and you don't want to end up spending more than you can afford.
A good rule of thumb is to only bet 1-2% of your bankroll on any given bet. So if you have a $1000 bankroll, you shouldn't bet more than $20 on a single game. This will help you stay in control and not risk too much money.
Plus, you should always try to take advantage of bonuses and promotions. Many sportsbooks offer these to attract new customers, and they can give you a nice boost to your bankroll. Just make sure to read the terms and conditions so you know what you're getting into.
Learn about handicapping
Handicapping is the process of predicting the outcome of a game. This can be done by looking at various factors, such as the teams' recent performance, weather conditions, and injuries.
The more you know about handicapping, the better your chances of winning will be. There are many resources available to help you learn, so take some time to educate yourself before placing any bets.
Additionally, there are many different ways to handicap a game. Some people prefer to do it themselves, while others outsource it to services that specialize in handicapping. Your best bet is to experiment and see what works best for you. Keep in mind that no matter how you do it, there's always risk involved in sports betting.
Stay up to date with the latest news
This is important for two reasons. First, you need to know what's going on with the teams you're betting on. If a key player is injured, that can obviously have a big impact on the outcome of the game.
Second, the sports betting world is constantly changing. New laws are being passed, and there are always new ways to bet. By staying up to date with the latest news, you'll be able to stay ahead of the curve and make sure you're always getting the best possible odds.
Additionally, there are many different resources available to help you stay up to date with the latest news. You can follow sports betting sites on social media, sign up for newsletters, and even watch TV shows that focus on sports betting.
Now that you know the basics of sports betting, it's time to start putting some money down. Just remember to follow these tips and you'll be on your way to winning more bets than you lose. And who knows, maybe one day you'll become a professional sports gambler! The bottom line is to have fun and always gamble responsibly. Keep in mind that the house always has an edge, so don't bet more than you can afford to lose. Good luck!