New York Giants might potentially be on the verge of a COVID risk as two of their players were seen attending a party without wearing masks in several photos and video clip that have surfaced on social media recently.
The novel Coronavirus pandemic has brought some major changes in world sports. From all tournaments becoming behind closed doors to regular tests done on all players. The NFL themselves have implemented several COVID-19 protocols for the 2020 season. However, two Giants players might be charged for breaching the protocols.
Giants quarterback Daniel Jones and running back Saquon Barkley attend a party without masks
A DJ from New York who goes by the alias 'DJ Lugghead' recently uploaded several photos and videos on his Instagram story where he was seen in an indoor party along with New York Giants quarterback Daniel Jones and running back Saquon Barkley, with none of the players wearing masks.
"Rockin wit Danny dimes and Saquon" the DJ had captioned the clip.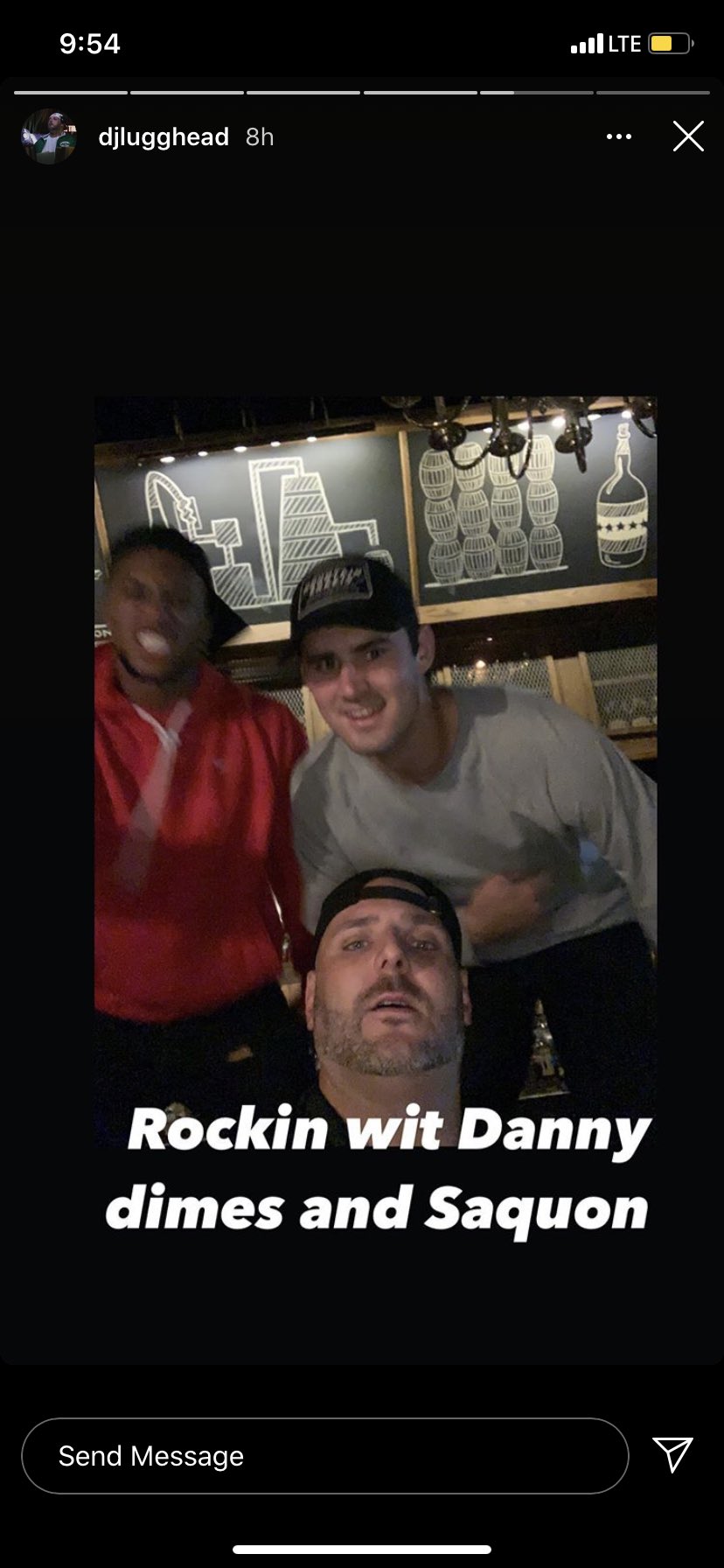 There were two other clips where the DJ and the players were seen around some girls another one where they were on the streets.
Daniel Jones and Saquon Barkley breaking covid protocol by going clubbing after Eagles loss. My QB would never pic.twitter.com/am7zQrS9ie

— Deadrin Senat's Uncle (@RyanLeeMP) October 24, 2020
ALSO READ: Need advice on dating 2 girls at once? Lou Williams is here to help!
Although Lugghead quickly put the clips down from his Instagram, the video had already gone into possession of several netizens as they spread it around multiple social media platforms sparking controversies.
According to this video and DJ Lugghead's insta stories, Daniel Jones and Saquon Barkley were out at a bar event last night for DJ Lugghead, which would break the NFL's strict Covid protocol rules https://t.co/c7Ix4J2K4b pic.twitter.com/d5pAR1TtCA

— Pat Ragazzo (@ragazzoreport) October 24, 2020
The team themselves released a statement following the clip going viral: "We are aware of the video that was posted. We are looking into the nature and context of what is on the video.''
DJ Lugghead, on the other hand, has claimed that the video was an old Instagram memory from 2019. "It was all posts from last year. It's a memory that popped up from a year ago. That's why I posted it," the DJ stated without any further comment.
The NFL themselves have not made any comments on this. However, if the clip is indeed found to be recent, both Jones and Barkley could be charged under 'conduct detrimental' and could be fined for reckless behaviour, as the league's policies prohibit any indoor bar gathering over 10 people without masks.
The Giants were defeated 22-21 by Philadelphia Eagles last Friday and will face Tampa Bay Buccaneers on 2nd November.
If you like reading about MMA, make sure you check out MMAIndia.com
Also, follow India's biggest arm wrestling tournament at ProPanja.com
Antonio Brown reportedly agrees a 1-year contract with Tampa Bay Buccaneers
Saints and Pelicans owner Gayle Benson suffers attempted auto theft