At the start of the previous decade, the Formula One fraternity had one name shining on the throne- Sebastian Vettel.
The four-time consecutive world champion, who ruled the Grand Prix from 2010 to 2013 with Red Bull, switched to Ferrari in 2015, what would, unfortunately, become the unforeseen decline in his performance behind the wheel.
After some back and forth rivalry with Lewis Hamilton, while being on the Italian team, Vettel's stint with Ferrari ended in distress as he scored his lowest career score in the 2020 season, clocking only 33 campaign points as Ferrari themselves parted ways with him after ranking 6th in Constructors' championship, their worst since 1980.
Now having joined Aston Martin, the German driver was expecting to turn things around in the 2021 season and looked forward to an impressive performance in the inaugural race of this year at Bahrain.
It is what it is: Vettel looks forward despite "tough weekend" in Bahrain
In an unfortunate turn of events, Vettel's debut for Aston Martin at Bahrain GP turned out to be one of his worst performances ever. He finished 18th in qualifying, nine positions below his fellow F1 veteran Fernando Alonso.
And that's not the end of it. In the beginning of the race in Sakhir, Vettel did pass ahead of five cars and even moved up to 7th place, but during a tussle with Alpine's Esteban Ocon for the 11th place later into the race, Vettel locked up and collided with the French racer as both cars lost control and spun off.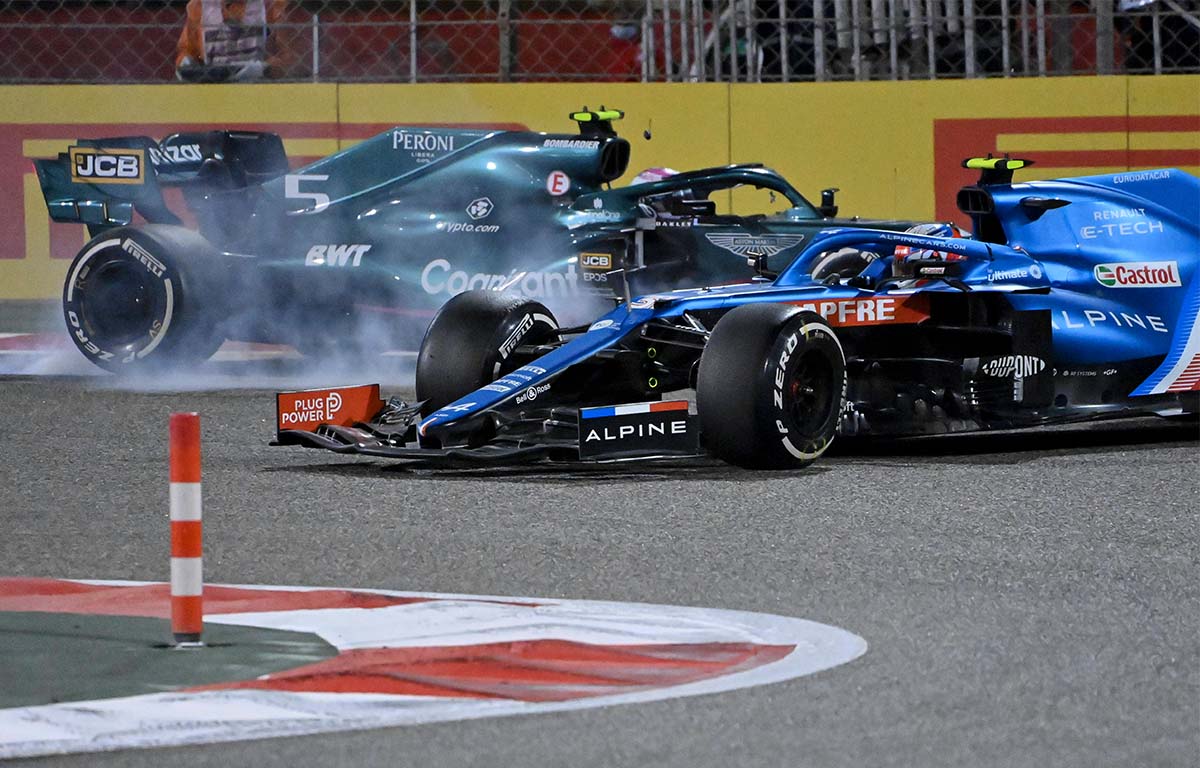 Vettel earned a 10-second penalty followed by another one, making him both the first and second driver of the 2021 season to be penalised. At the end, he finished the race in 15th.
"We are not where we want to be. And on top of that, I think I'm still learning, we are still learning," Vettel told Adam Cooper of Motorsport Magazine, "we are trying a lot of things to understand the car further, and I think it's obviously a tough weekend now starting so far back. But it is what it is, and we go from there."
Speaking about the collision with Ocon, Vettel admitted that it was his own fault behind the double spin.
"I thought he would stay right, and then when he came back left, he was right ahead of me and I locked, so it was probably my mistake," the 33-year-old went on, "I spoke with him straight away [just now], and I think we agree. So there's not that much to talk about."
While he admitted not being frustrated for earning two penalties in a single race, Vettel did acknowledge that the team has learned many things in Bahrain that must be addressed.
"We will see how quickly we can fix them. I'm not at home in the car, there's a lot of things that are fighting me, so that I can't really focus on driving. We need to address them, and try and fix them," added Vettel.