The former Mercedes racer Valtteri Bottas, who is due to race for Alfa Romeo from 2022, was overlooked by his peers after all 20 F1 drivers named their top drivers of the 2021 season. The Finnish racer was the main source of disagreement between drivers and team bosses, with the latter also selecting their top 10 earlier in the week. To produce two separate lists, F1 drivers and team bosses voted for their Top 10 Drivers of 2021, with points scored in an F1 race format. Valtteri Bottas was excluded from the list, while shockingly enough, the rookie Mick Schumacher was picked on the list.
Valtteri Bottas was snubbed by peers but Mick Schumacher joins the list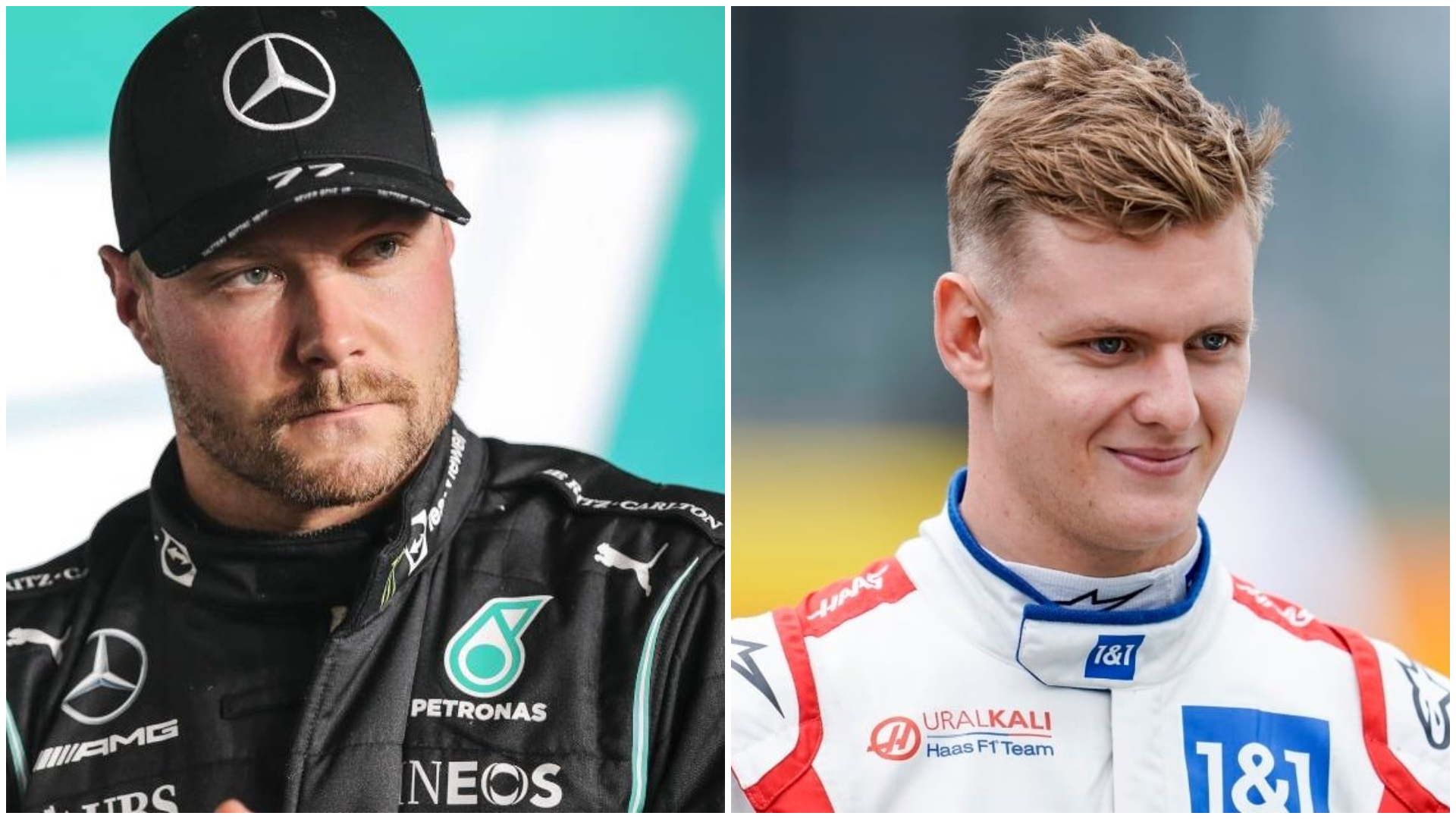 In the actual Drivers' Championship, Bottas finished as the 'best of the rest' this season as Red Bull Racing's Max Verstappen and Mercedes star Lewis Hamilton battled it out for the world title.
Valtteri Bottas has e outperformed his Red Bull counterpart Sergio Perez by a 36-point margin to secure third place, although it was clearly not enough to earn the approvals of his peers.  Instead, to a great shocker, they recognized the performance of rookie Mick Schumacher, despite the Haas man failing to score a single point all year.
The youngster's flashes of promise, despite the standard of his car, were enough to see him voted 10th in the drivers' list, while there was no place for Valtteri Bottas. Alpine's Esteban Ocon was ranked one spot higher by drivers than bosses in ninth, while every other position on the list was identical.
ALSO READ: Do you think Lewis Hamilton was treated unfairly at F1 Abu Dhabi Grand Prix?
As such, both groups agreed on Verstappen's brilliance in 2021, with Hamilton second on both occasions.  McLaren's Lando Norris slotted in just behind, before the Ferrari duo of Carlos Sainz and Charles Leclerc.
F1 veteran Fernando Alonso had a decent year and was voted sixth, while the impressive Pierre Gasly seventh and Mercedes-bound George Russell eighth.
While Bottas may feel dissatisfied that his 226-point haul was not recognised by his rivals, he will have the chance to bounce back next season when he joins up with Alfa Romeo.  The Finn is set to partner up with Chinese rookie Guanyu Zhou in his first season away from Mercedes since 2016.