Amazon Prime's 'The Boys' season three recently concluded and the UFC fans have gone berserk, coming up with some amusing Tweets. The creative aspect was heavily highlighted in the posts which are quite hilarious. The show is based on Garth Ennis' comic book of the same title and the hit series explores a world in which superheroes exist. However, the characters are not iconic as portrayed in popular Marvel and DC movies and shows. The superheroes in The Boys – or "supes" as they're referred to in the show, don't always use their powers for the welfare.
Twitter users share some creative memes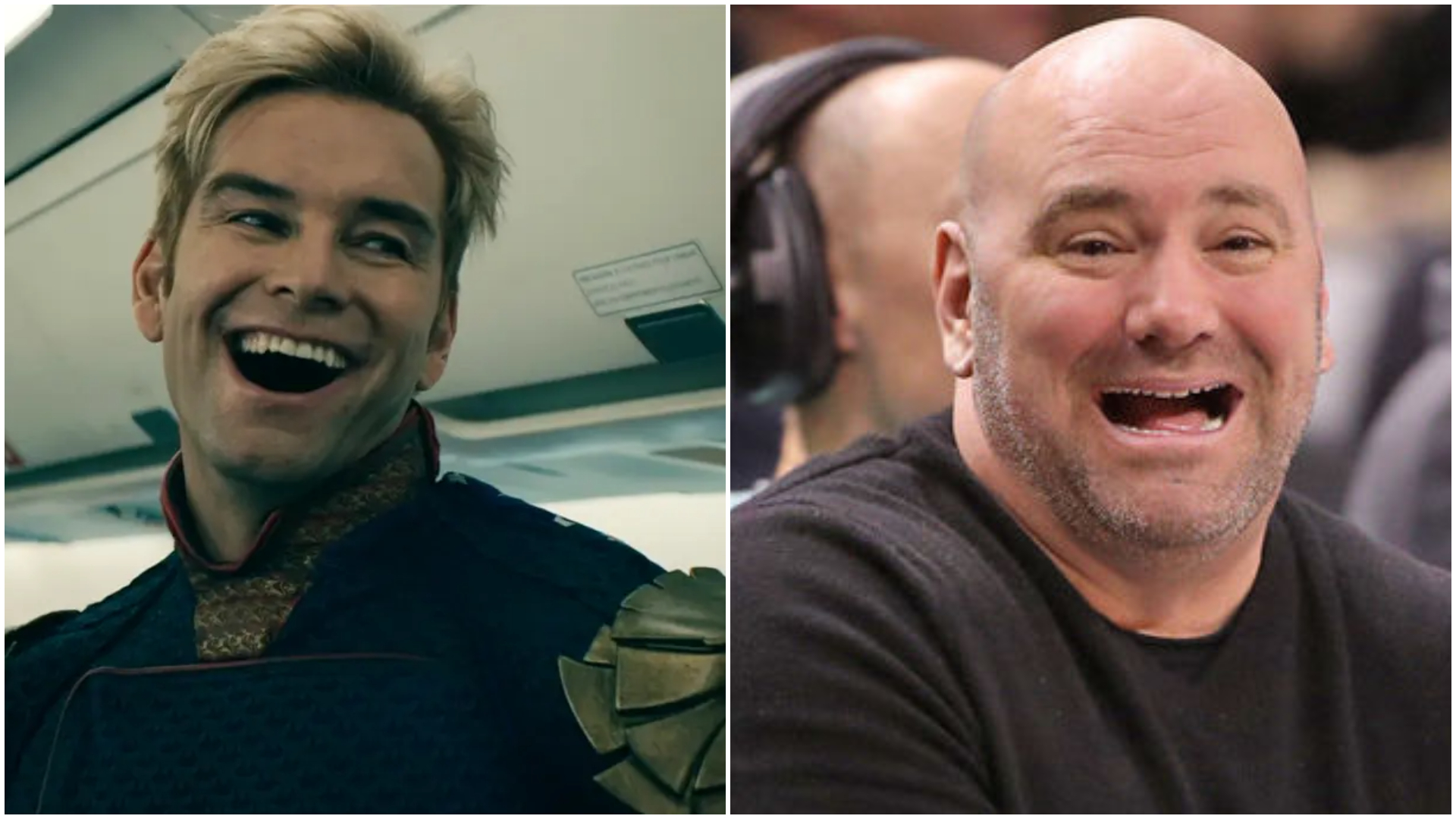 Several MMA fans, who are also fans of the show, posted scenes from 'The Boys' to look back at some of the most memorable moments in the sport's recent history.
Twitter user @_MMAMindset drew a comparison with UFC star Colby Covington to the show's main antagonist, Homelander. He posted a scene in which Homelander was getting cheered and equated it to Covington's infamous anti-Brazilian speech.
Another user, who goes by the handle @WengerMma, used the same scene to depict what might happen if Jon Jones fails another drug test. A third individual used the exact same scene to portray a rather bizarre scenario.
@haydenthethird used a scene involving Homelander and Starlight to depict the charity-related drama between Conor McGregor and Dustin Poirier. Fans might remember how McGregor and Poirier got into a heated back-and-forth on social media after Poirier accused McGregor of backing down on his pledge donation.
Users @_MMAMindset and @ThousandSunny76 also posted a couple of remarkable scenes to describe McGregor's behavior. Meanwhile, user @TheArtOfWar6 considers the company's treatment of Darren Till is similar to Homelander's behavior towards with his son.
Check out the memes below:
colby covington when people cheered his anti brazil speech pic.twitter.com/3NkLR1rFno

— Shore's Load (@_MMAMindset) July 11, 2022
Jon Jones failing a steroid test and seeing the UFC move the event to a whole different state so he can still fight. pic.twitter.com/AySMGR9U1u

— WengerMMA (@WengerMma) July 13, 2022
conor mcgregor when dustin said he will donate 500k to his charity pic.twitter.com/Lygrj6WVOA

— hayden🗿🚀 (@haydenthethird) July 13, 2022
Conor McGregor on twitter after any big LW fight pic.twitter.com/t7agj64Y34

— Shore's Load (@_MMAMindset) July 13, 2022
Conor McGregor talking to the press again after throwing a dolly at a bus full of innocent people pic.twitter.com/9WxkCWNpkB

— 🤓 (@ThousandSunny76) July 13, 2022
The UFC are ruthless pic.twitter.com/GjDUvUN7U7

— ᴛʜᴇᴀʀᴛᴏꜰᴡᴀʀ🗿🏝 (@TheArtOfWar6) July 13, 2022
every top henry cejudo
bantamweight pic.twitter.com/K7pkZIfaAL

— hayden🗿🚀 (@haydenthethird) July 12, 2022
charles oliveira when asked what he would do to avoid gaethjes power pic.twitter.com/Lw4mJmKieJ

— hayden🗿🚀 (@haydenthethird) July 6, 2022
yan fans watching aljo on his back for 2 whole rounds pic.twitter.com/aiGGSXX3HQ

— hayden🗿🚀 (@haydenthethird) July 9, 2022