Seattle Storm stalwart Sue Bird, who recently clinched her fourth WNBA Championship title, believes the greater number of black, gay and tall basketball players is the reason why the WNBA is less popular.
The pay difference between male and female sportspersons is a highly discussed topic and it gained a huge pace after the United States Women Soccer Team charged the U.S. Soccer Federation on the basis of discrimination that the male footballers were paid more.
With the US Soccer Team captain Megan Rapinoe being the face of the team's protest against the federation, the general population has been in major support of their claim. On the other hand, Sue has pointed out the WNBA still remains low in popularity compared to women's soccer.
Sue Bird points out the 'intimidating factor' in women's basketball
The recently concluded 2020 WNBA Finals saw Seattle Storm winning their fourth Championship. Sue Bird, the iconic point guard of the winning team, has put forward the notion that the higher number of 'black, tall' athletes in WNBA is the reason why it is less popular in the US, compared to Women's soccer which has 'white, cute' players.
Speaking to CNN in a recent interview, Sue said: "Even though we're female athletes playing at a high level, our worlds, you know, the soccer world and the basketball world are just totally different."
"And to be blunt it's the demographic of who's playing. Women's soccer players generally are cute little White girls while WNBA players, we are all shapes and sizes … a lot of Black, gay, tall women … there is maybe an intimidation factor and people are quick to judge it and put it down," the Seattle veteran added.
ALSO READ: From COVID-19 to social injustice, the hurdles Breanna Stewart and her team overcame to taste WNBA Finals glory
Rapinoe, who is in a relationship with Sue, expressed a similar perception on the popularity of her team compared to female basketball players.
"When it comes to U.S. women's soccer, the general perception is that — let's face it — we're the white girls next door. The straight, 'cute,' 'unthreatening,' 'suburban' white girls next door," Rapinoe said earlier this month.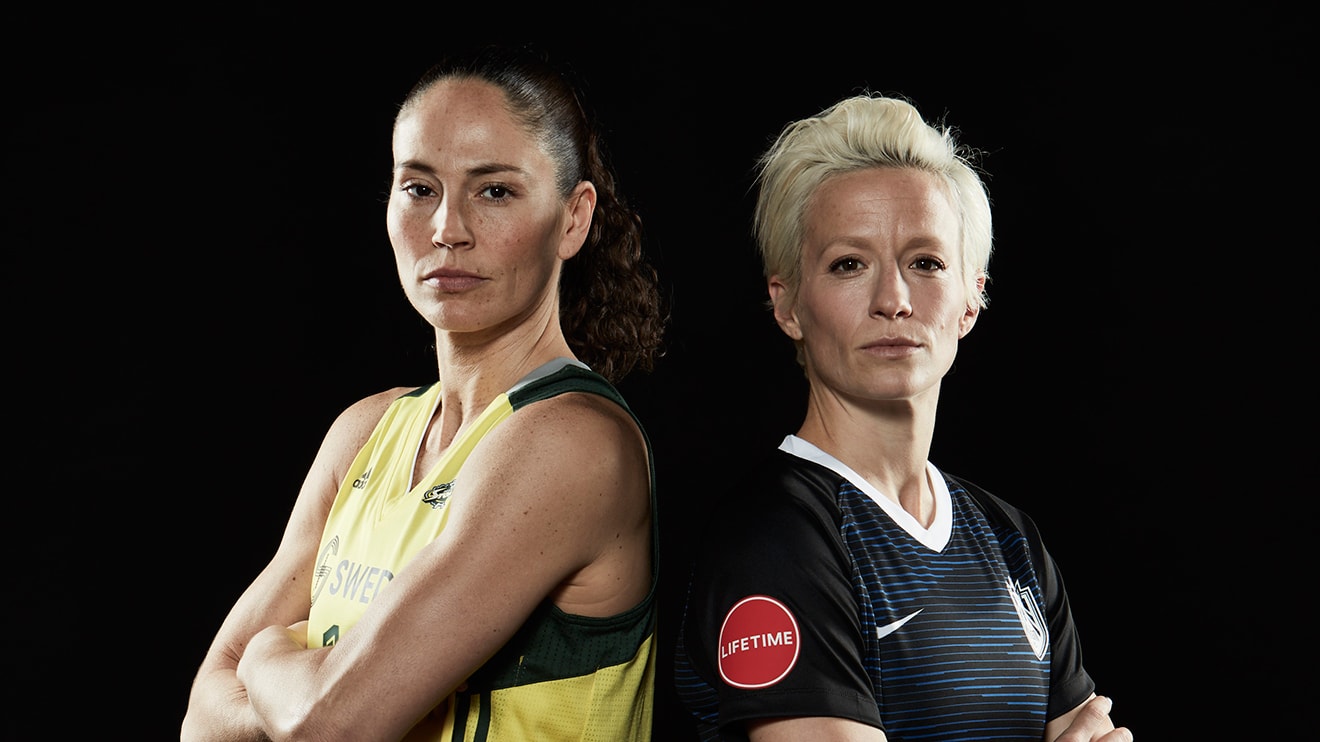 If you like reading about MMA, make sure you check out MMAIndia.com
Also, follow India's biggest arm wrestling tournament at ProPanja.com
Daryl Morey credits James Harden for transforming the game of basketball