After missing out on the 2019-20 campaign, Warriors' Steph Curry is out there to make amends. While the franchise have had a dismal start to the season, the ace player has been leading from the front in terms of scoring, with his latest feat affirming the same. During the recent Warriors practice session, Curry netted 105 three-pointers in a row ahead of the game against Bulls.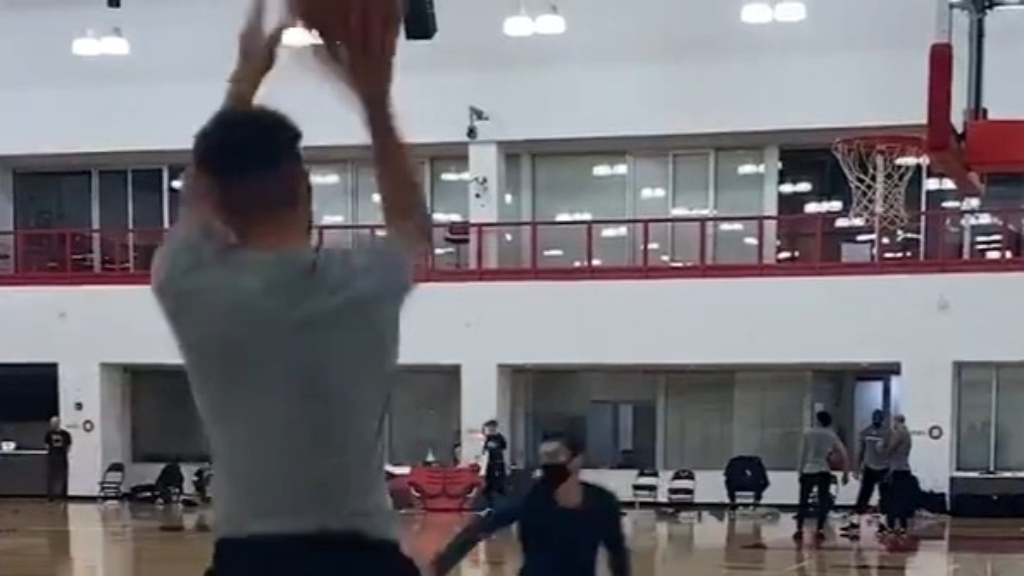 Steph Curry did not have the best of games against the Nets and the Bucks, but he is bound to get back to his imperious touch. From the looks of it, it seems to be sooner rather than later after the release of this particular training footage. Check out the entire video right below which has already garnered 19k views in three hours:
While initially it may play with a person's mind like a single three-pointer being played on loop, it is not the case. The point guard did indeed net 105 three pointers in a row.
The five-minute-long video sees Curry score 102 shots from distance into the basket, but he had made three shots already before the camera had started rolling.
Warriors contingent in absolute awe of Curry's latest feat
The former MVP winner's teammate Draymond Green claimed Curry to be the greatest shooter to ever play the game following his inhuman achievement.
"Obviously the greatest shooter I think to ever play this game, I can't sit here and act surprised. It doesn't really surprise me." he said
Meanwhile, Warriors coach Steve Kerr called for the feat to be included in the Guinness Book Of World Records.
"I heard about it, [Warriors coach Bruce Fraser] told me after it happened," Kerr said. "I think his previous record was 77, I asked [Fraser] that specifically.
That's insane, it's insane, it's probably a World Record, I don't know if the Guinness Book of World Records still exists, that was one of my favorite books growing up. If it still exists, that should go in the book, because we have video evidence now apparently."
Following their mammoth loss against the Bucks, Curry had stated that the current team is nowhere near a championship calibre team.
Also Read: